It's time to get inspired by the warn air and sunny colours of summer days! While I am no Jillian Harris decorating is one of my favourite things to do. And it's not just for the holidays – check out seven tips to refresh your home this summer!
1. Mix It Up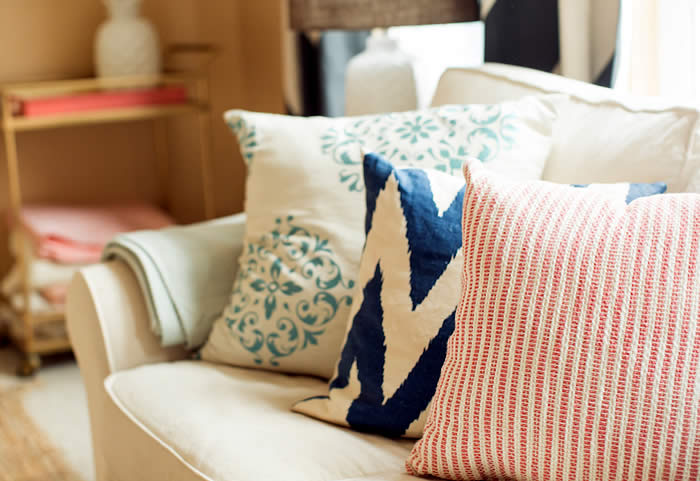 Transform your couch this summer with colorful throw pillows. Choose different patterns and prints for a quick fix. If you are craving change, it's an instant makeover when you add new throw pillows to your sofa. 
Read Also: 10 Luxurious Interiors That Will Fascinate You
2. Spruce Up Your Bedside Table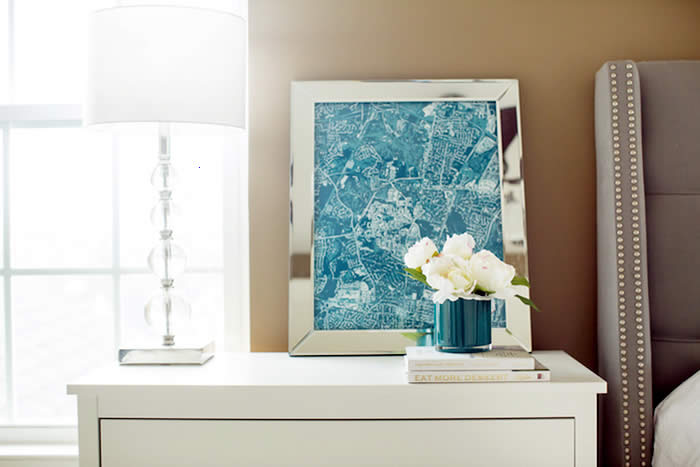 A quick and easy fix to give your bedside table a face lift takes just five minutes. Add a new lamp, floral arrangement, a few of your favorite books and a great piece of art. Jenna Sue Design has the perfect citys cape prints that you can customize with a place you love. A mirrored frame is the perfect touch to glam it up!
3. Organize with Trays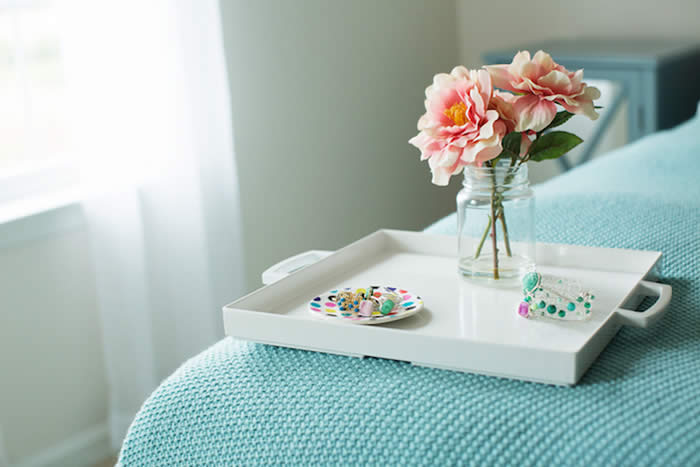 Control the clutter, ladies. Decorating and organizing with trays is not only is it an easy solution to controlling the clutter, it looks so pretty doing it. From beauty products to jewelry; a tray can display all of your favorite things so you can show them off in many versatile ways.
Read Also: 5 Ways to Make Fireplaces the Star of Your Home Interior
4. Re-Vamp the Bar Cart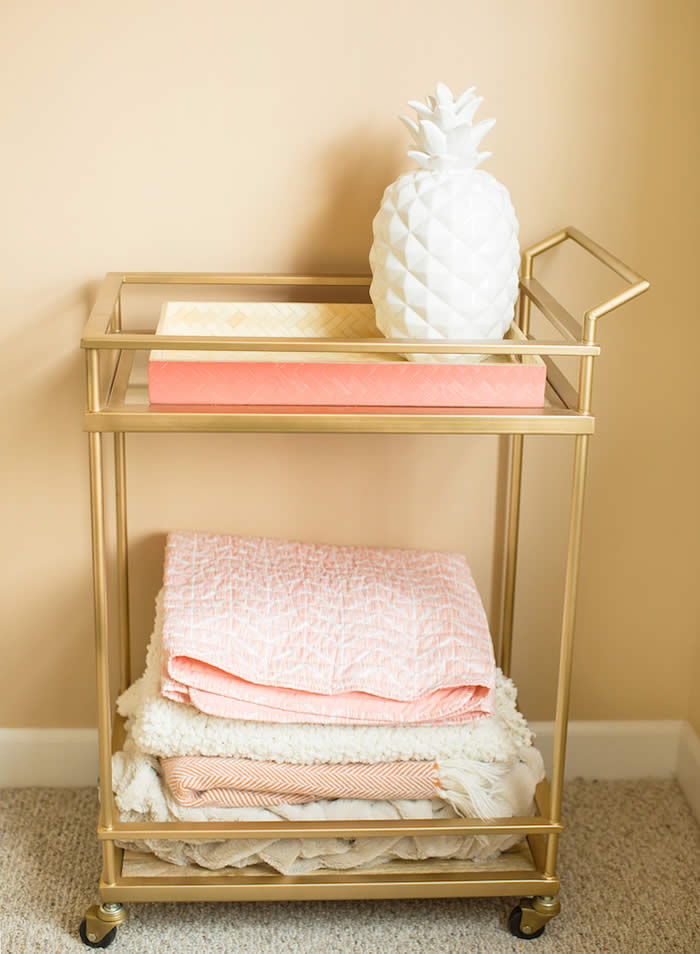 Save the cocktail for the deck! A bar cart can be used for much more then just the whiskey. It's a great place for your cozy throws instead of hidden in a closet. It's much prettier to show them off on the bottom of your bar cart.
5. Style Your Coffee Table for the Season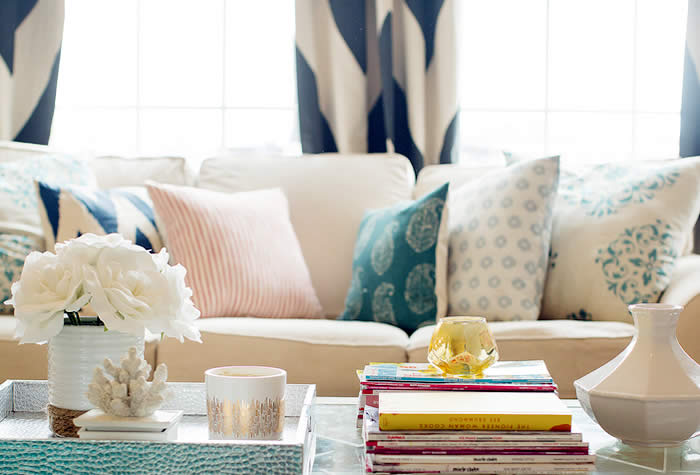 Considering it's usually one of the focal points in a room, it's time to style your coffee table like a pro. Switching out that tray and decor to arrange a summer collection of your favorite things is the best way to get a chic, stylish look for your coffee table. Natural elements, your favorite summer reads, decorative items all make coffee table styling an easy task to refresh for the season.
Read Also: How To Enliven Dark Interiors With Bright Details
6. Decorate with Books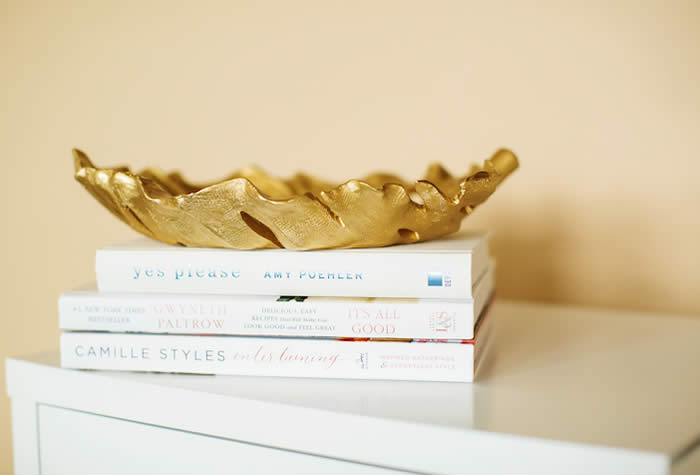 Books are a fun, chic, and easy way to spruce up your space without spending a ton of cash. Quick tip: Take off the covers! I choose books that were all the same hue, took off the covers and they matched perfectly in my space.
7. All the Fresh Flowers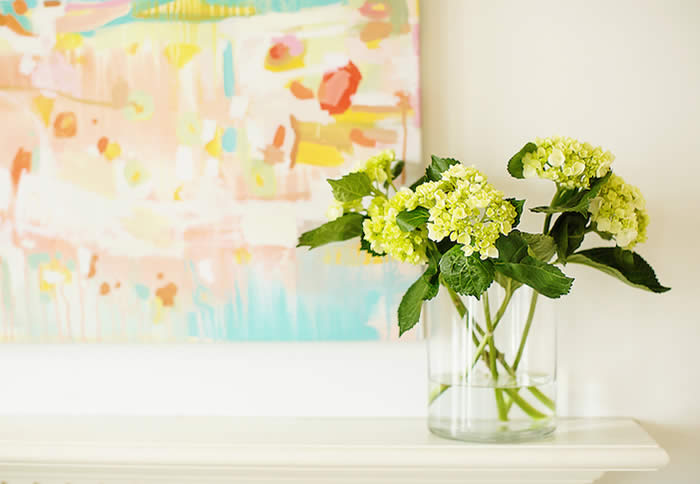 Celebrate the warm weather with summer arrangements that are sure to bring energy to any room. Fresh flowers are an inexpensive and very easy way to decorate your home.