While you can't control the potential flight delays, cramped seats, and unruly passengers you may encounter, you can plan the best possible travel outfit to tackle the journey.
Here, we've rounded up a few of our favorite travel outfit ideas, along with links where you can shop the look.
Choose a Comfortable Staple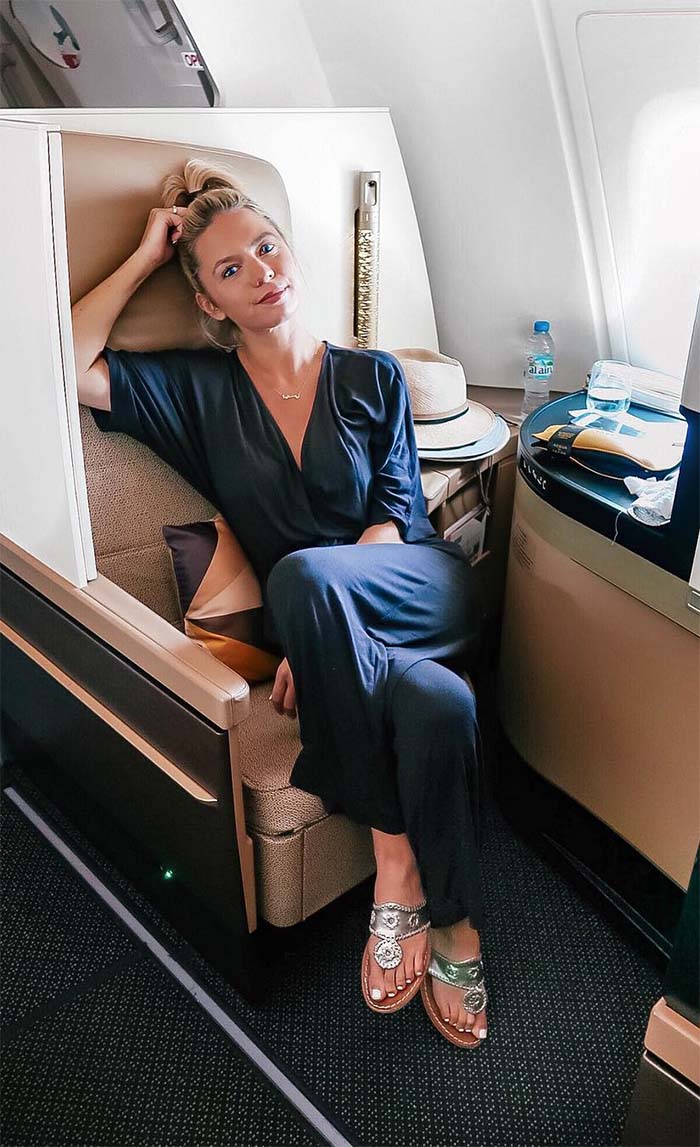 Let's be honest: comfort is the number one priority when planning a travel outfit. But just because something is comfortable doesn't mean it's not fashionable.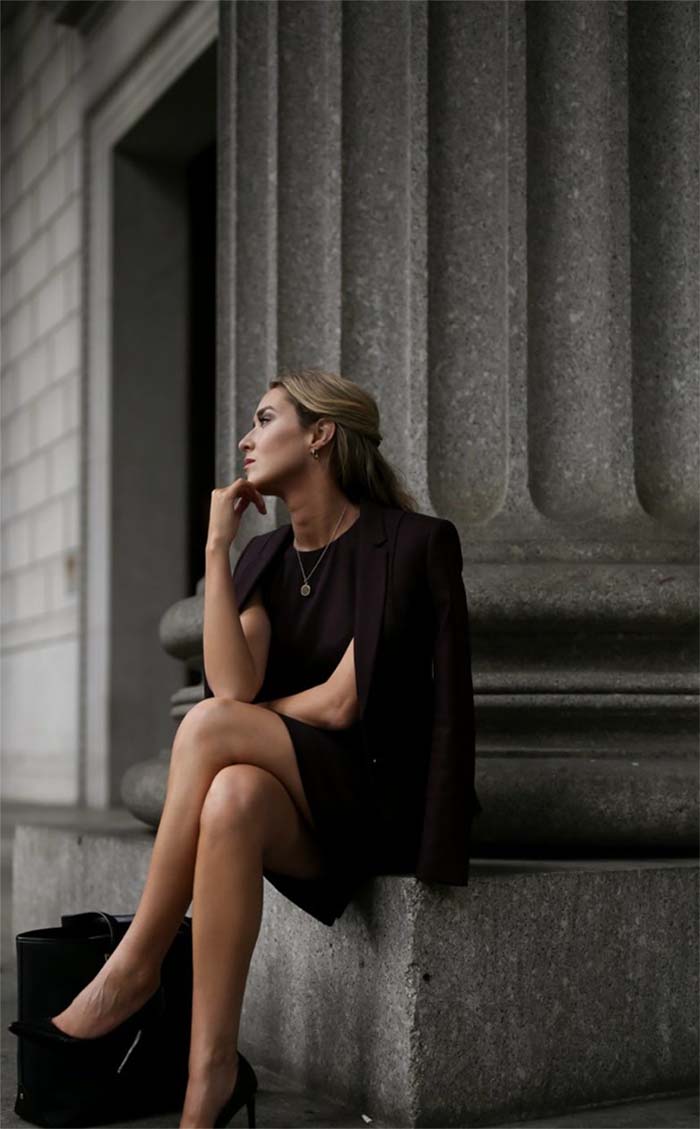 Choose one chic staple item that serves as your go-to when planning for a flight, like this navy jumpsuit that we'd happily wear on a non-travel day. Pair it with your favorite sandals (if you're heading to a warm destination, that is) and voila: travel outfit complete.
Pair a Dress With Practical Shoes