Rather, down to a formula – eight to be exact. I don't like having to overthink getting dressed; I like my outfits to be simple, easy, and comfortable. Since fall happens to be my favorite fashion of the year, I've put together outfit formulas that are not only easy to recreate over and over, but also incorporate all my favorite trends of the season.
Here are the outfits that I'll be wearing through fall – a little more stylish than your average basics, but easy enough for anyone to copy. 
1. Tweed Jacket + White Tee + Boyfriend Jeans + Slingback Shoes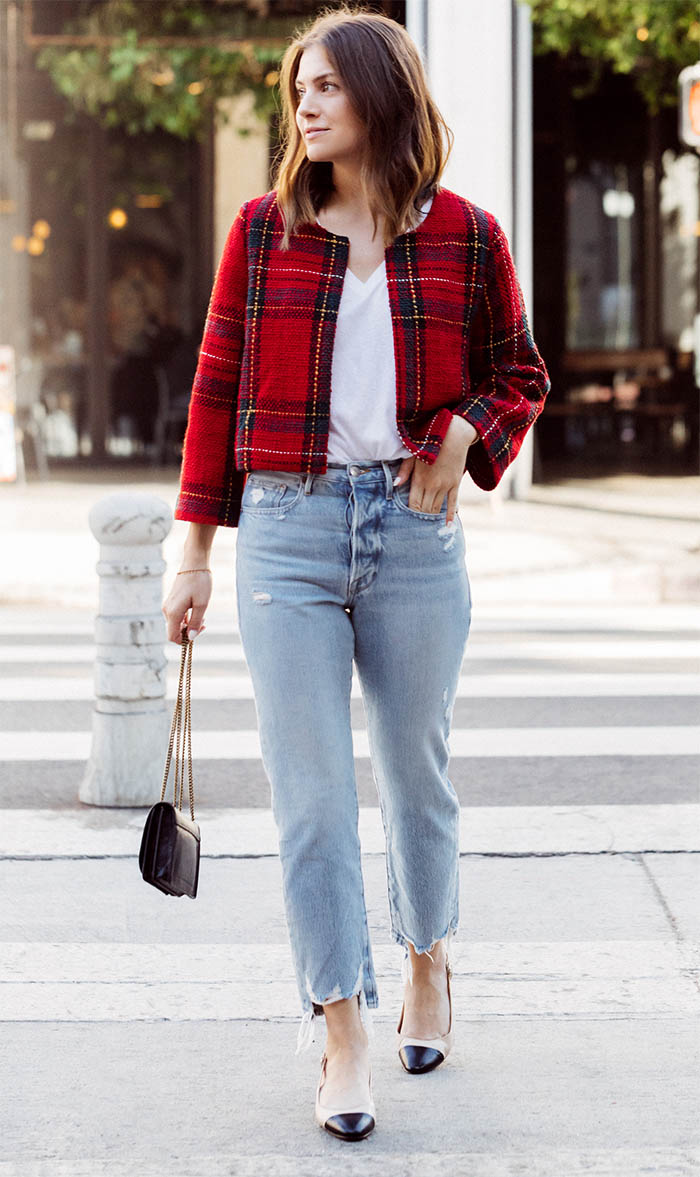 Yes, you do need a pair of slingback shoes. The ladylike style is coming back for fall in a major way – flat or low heel, I can't get enough.
Pair with an of-the-season tweed jacket and relaxed-fit jeans and call your look Meghan Markle, with a bit of edge.
2. Teddy Jacket + Black Turtleneck + Skinny Jeans + Loafers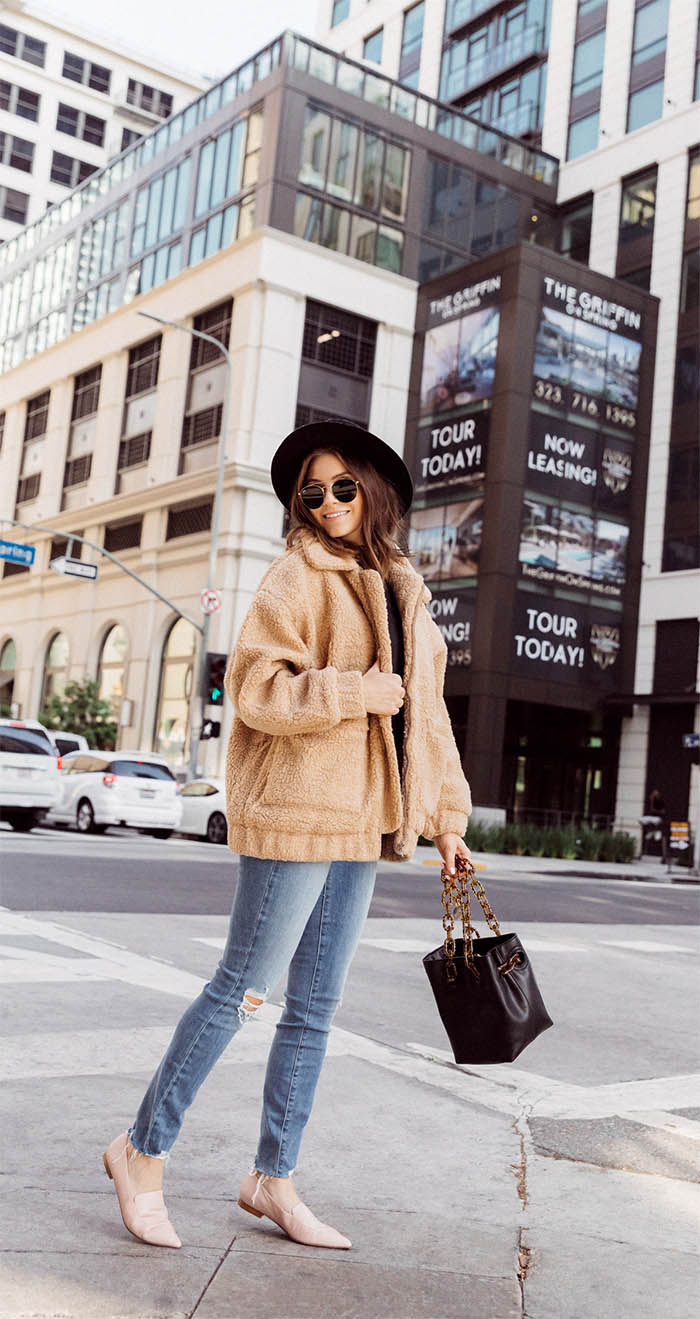 The biggest outerwear trend of the past couple years is not going anywhere – fashion girls do not want to give up the coziness of the teddy jacket.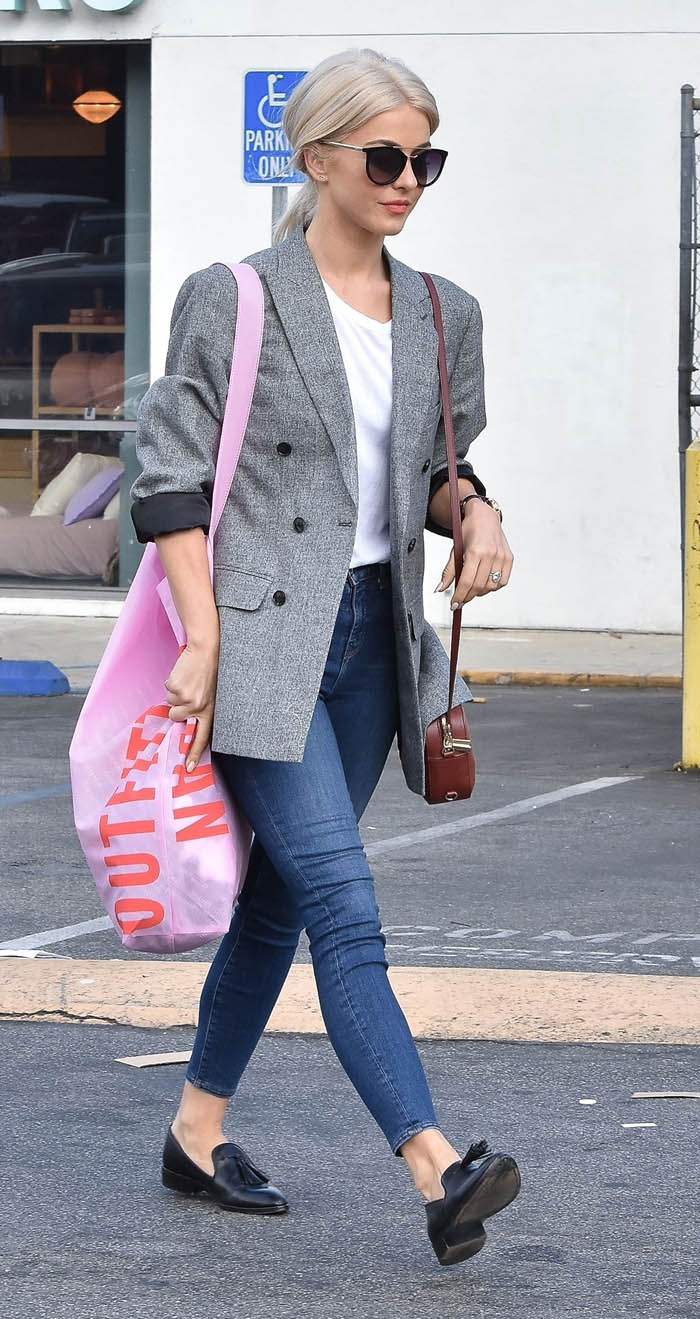 Embrace the warmest trend of the season with classic basics (hello black turtleneck) and pretty accessories (it doesn't get prettier than blush loafers). You're going to want to wear this look everywhere.
3. Midi Skirt + Sweater + Booties + Belt Bag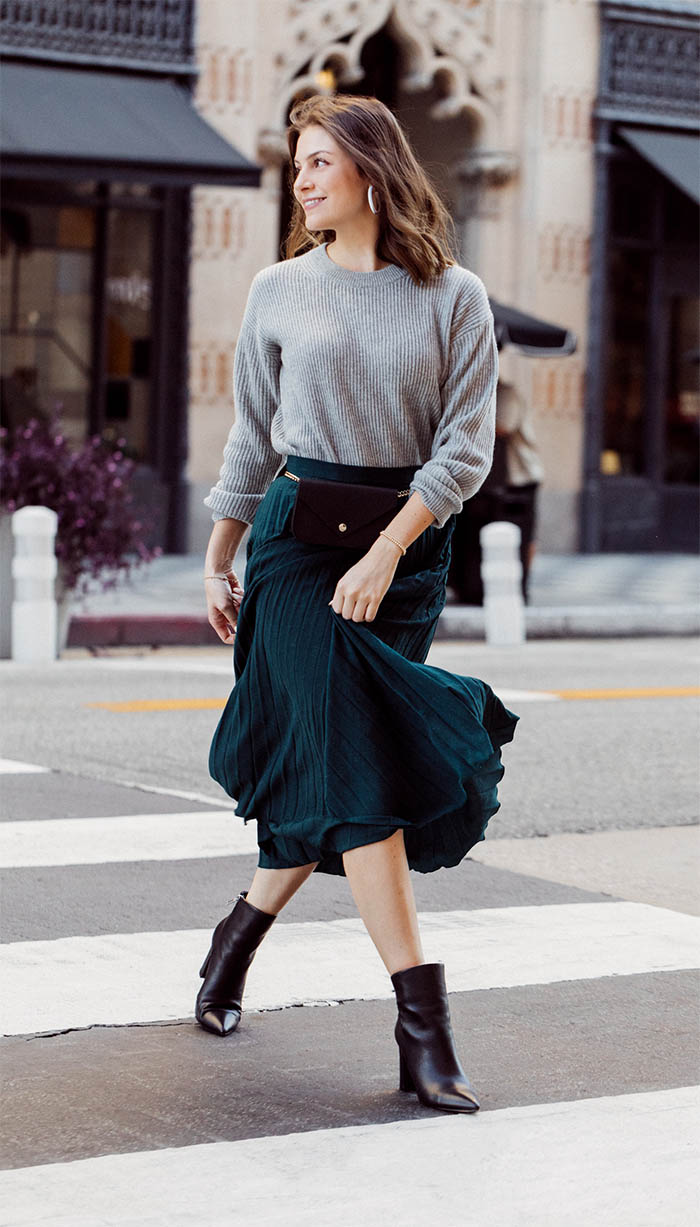 Yes, I did in fact succumb to the fanny pack trend – as soon as belt bags started coming out with gold chains instead of straps, I was sold. Plus, how freeing to not have to carry a purse!? I mean, you can carry PSLs for you and your boss without your hands being too full (you're welcome, I just got you that promotion).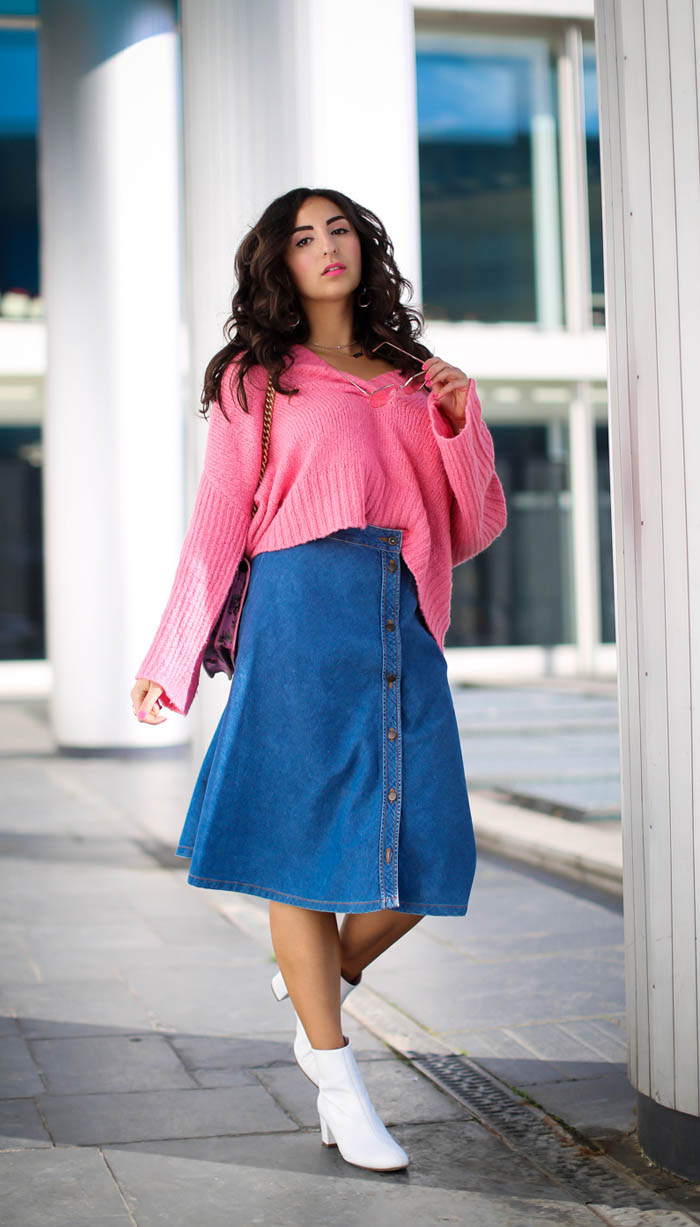 Make your belt bag more grown-up with a pleated midi skirt, a cozy sweater, and your favorite booties.
4. Black Skinny Jeans + Plaid Blazer + Chunky Knit + Mules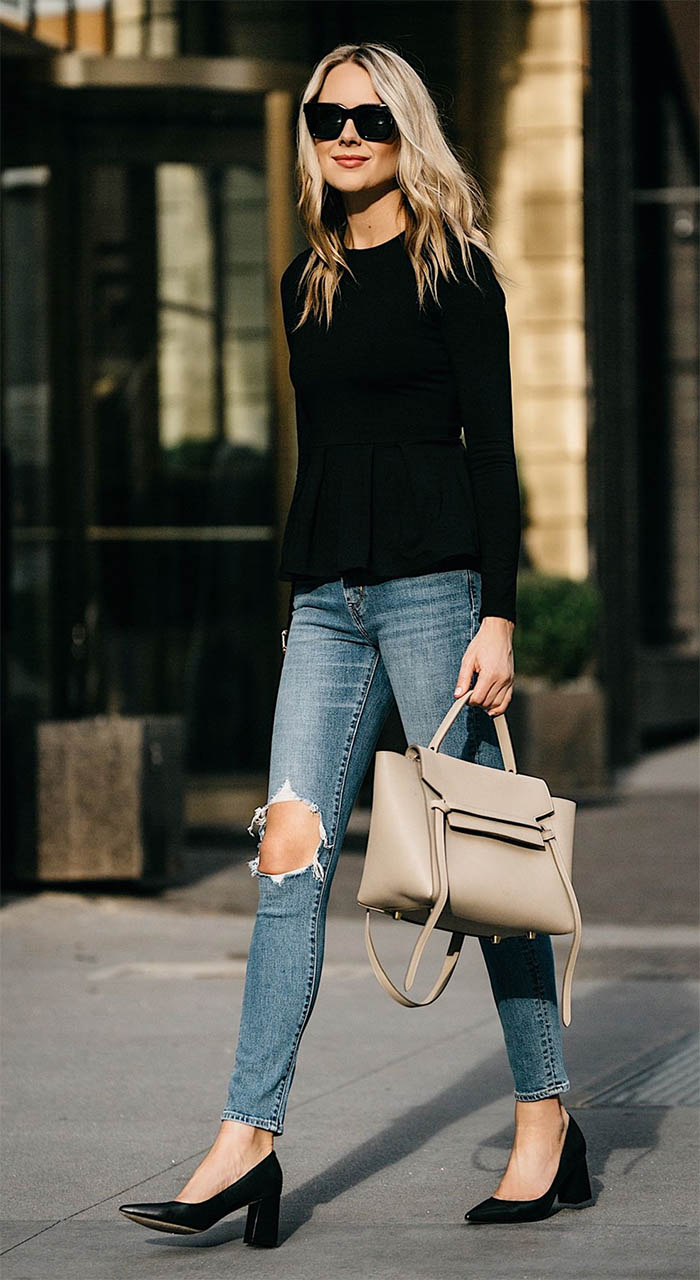 Ah, the plaid blazer – the fashion item as iconic to fall as leaf piles and pumpkin patches. I like to wear mine over a white chunky knit; not only does the texture bring out the plaid pattern, but it gives an extra cozy feel (have you been counting how many times I've used "cozy" in this article?).
Pair with trendy accessories like mules in an autumn pastel (cool blue is not just for spring!), and a pearl hair clip (aka my go-to hair accessory. By "go-to," I mean one of my only hair accessories).
5. Neutral Pantsuit + Snakeskin Bag + Pop of Color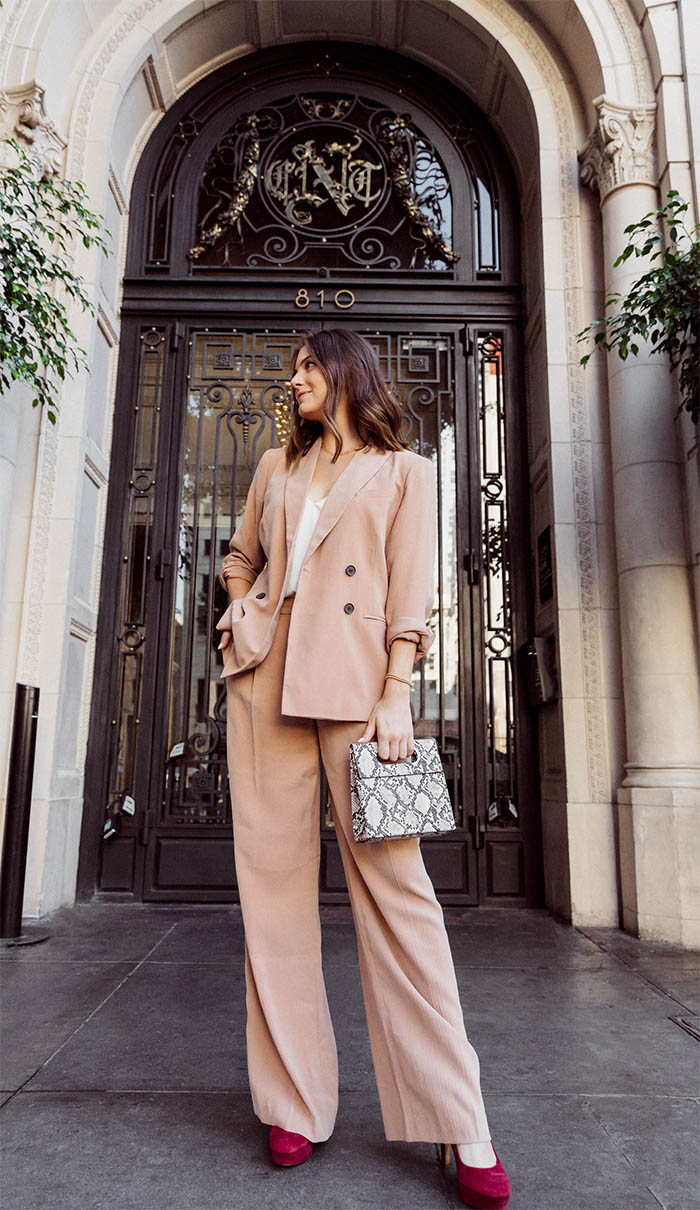 We're all hardworking bosses taking over the world, closing the wage gap and shattering the glass ceiling – why not have a pantsuit to go along with it? In 2019, the pantsuit is no longer reserved for politicians or presentation days at the office.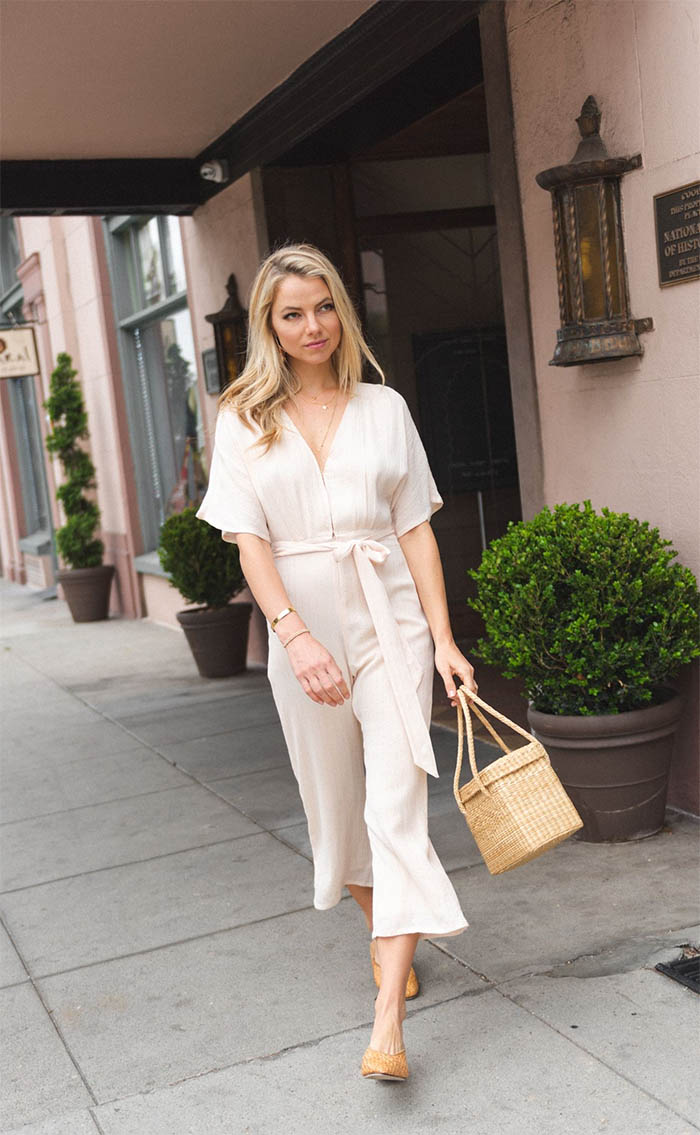 Fashion girls are taking them as their own, creating stylish, monochrome outfits for any occasion. Find one in a relaxed fit, and pair with accessories that are anything but workwear-boring, like animal print and pops of color.
6. Printed Sweater + Skinny Jeans + Western Booties + Wide Brim Hat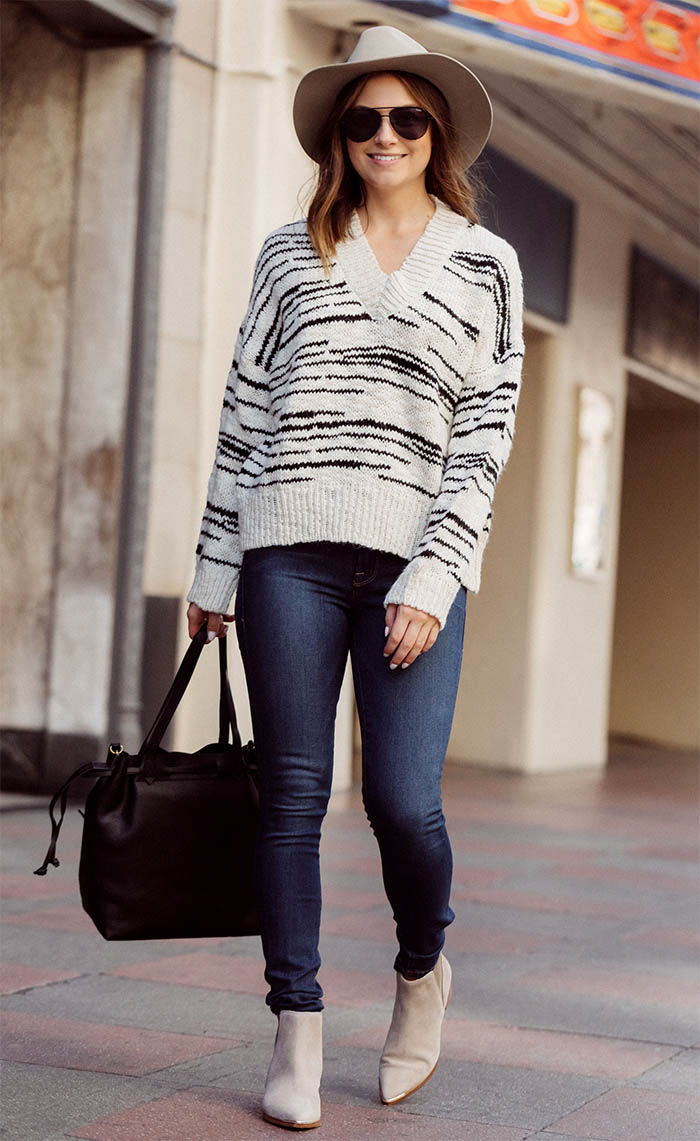 The most basic fall fashion formula, essentially of all time, can be updated with of-the-moment pieces and styles. A sweater, skinny jeans, and booties is probably the combo you (and everyone else in the world) have been wearing September 1st through November 30th for years, nay decades.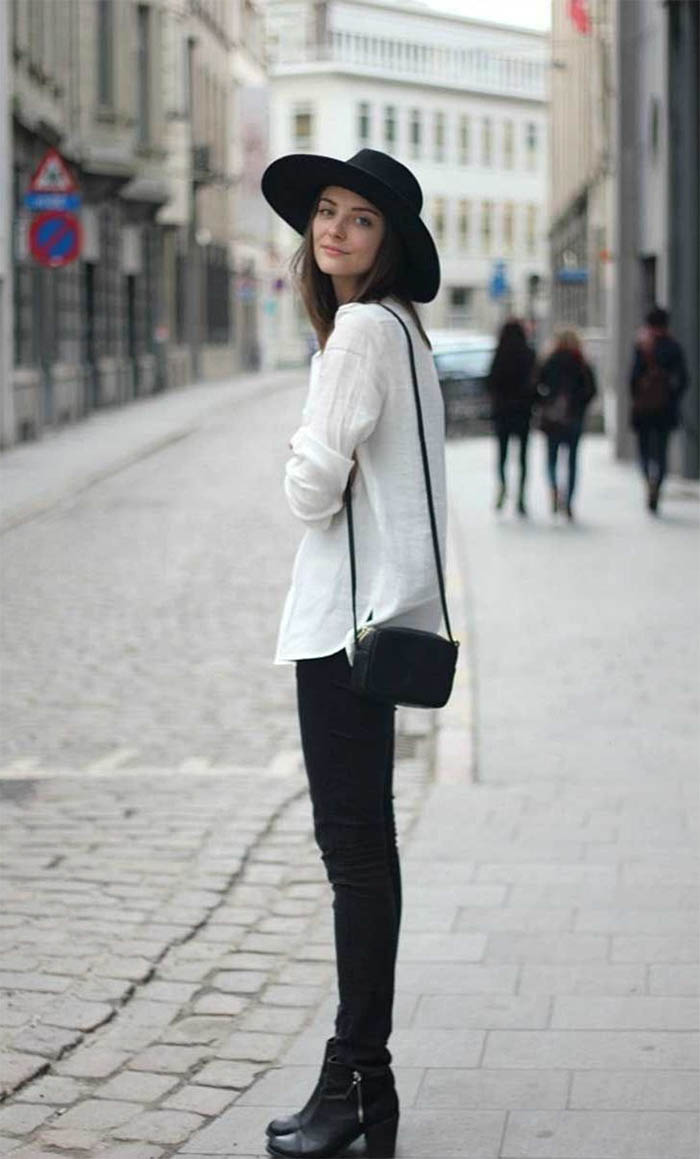 Take the go-to combo into 2019 with a printed sweater, Western-style booties (very in this season), and a wide-brim hat.
7. Animal Print Coat + Chambray Shirt + Black Skinnies + Loafer Mules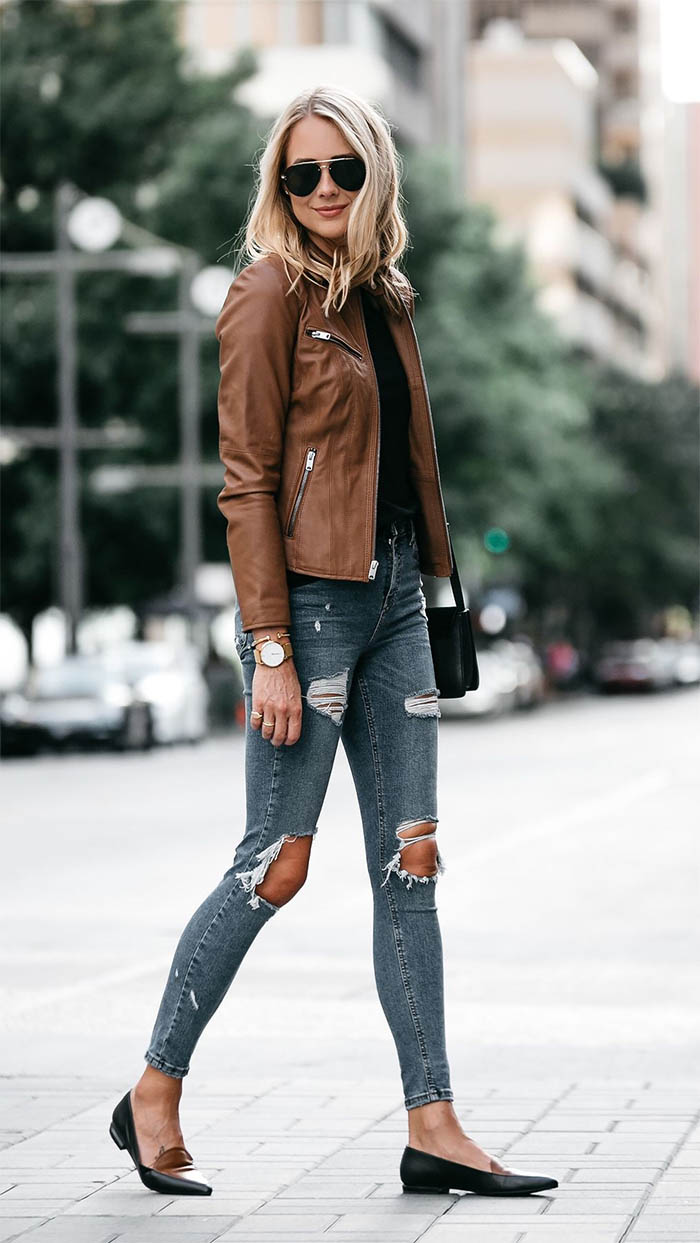 If you couldn't tell already, I love my animal print (as long as it's faux!). I really don't want to wear anything besides a fuzzy coat this season (see: teddy coat), and thanks to this in-style leopard print jacket, I don't have to.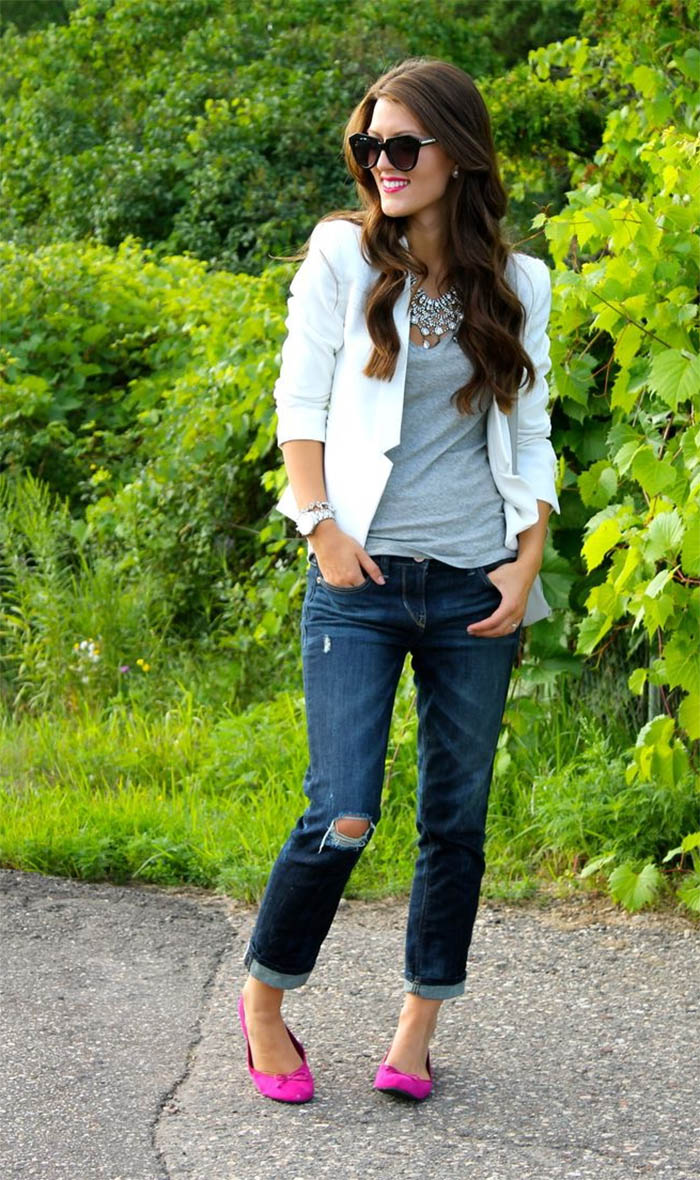 I love wearing mine with a chambray top because it makes the print pop.
8. Long-Sleeve Mini Dress + OTK Boots + Headband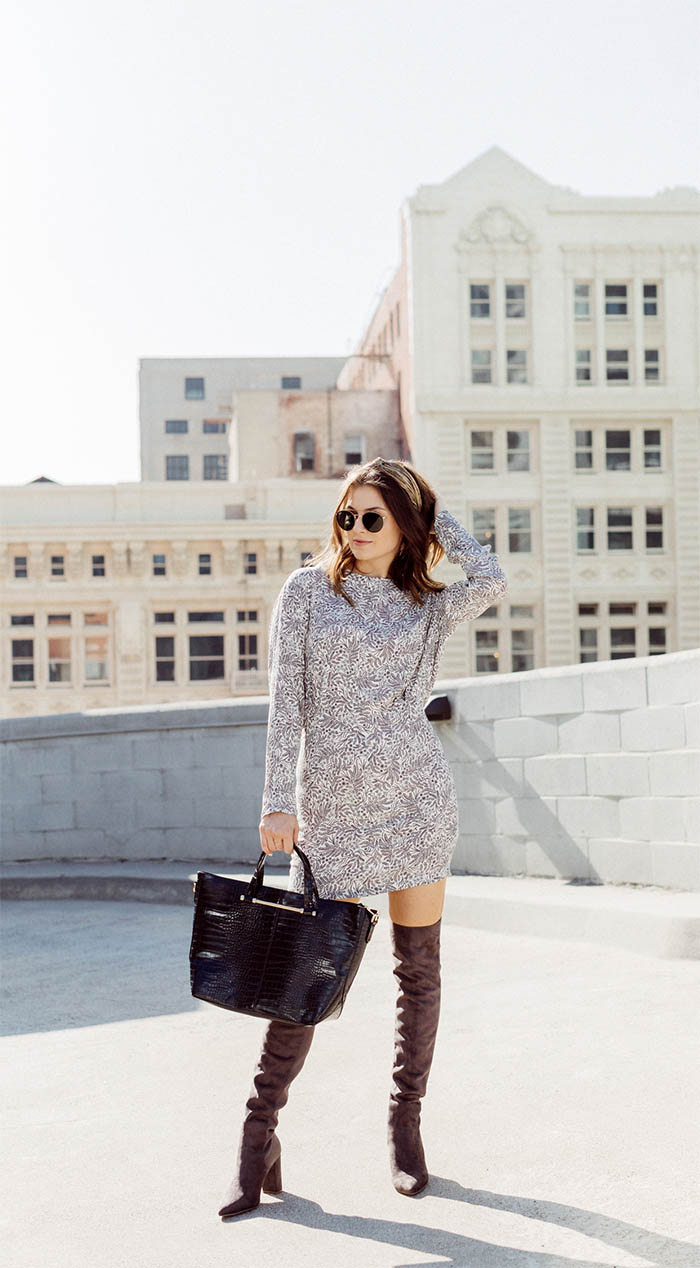 I love tights as much as the next girl, but let's be real – they are an absolute pain in the ass to put on (the most unrealistic part of The Princess Diaries is not when Mia finds out she's a princess, but when she successfully changes into pantyhose in the back of a moving limo). Luckily.
We don't need them anymore; the fashion gods brought over-the-knee boots as a gift to women who love to wear dresses through the colder months – they keep your legs warm, and are extremely flattering (hello mile-long legs!). I'll be wearing mine all season long with my favorite long-sleeve dresses for the easiest two-part fall outfit ever.