If you prepare correctly, you will be able to avoid going overboard and will be able to have an event that fits within your budget. However, for many, this will be their first time planning an event of this magnitude, and it's easy to make mistakes. Let's take a look at some of the wedding budgeting mistakes people make.
Not Being Clear About Who Will be Paying for What
We know that it's a difficult discussion to have, but it has to be done. In some cases, the family will decide to pay for the whole thing, but it's not always the case. There's also the fact that not all families can afford it, and you may want to take up some of the responsibilities if you feel you can handle it more than them.
The best way to approach this is to have both spouses talk to their parents separately. Then ask how much they were intending to contribute. Once you find out, you can add these contributions to your budget.
Alternatively, you can ask them to cover a specific part of the budget, like catering or booking the venue, for instance. You and your spouse also have to sit down to see what both of you will be able to contribute.
You will then need to make decisions based on the budget that you have. For instance, you might have to cut down your guest list, or you might choose a less exclusive venue or one outside the city centre. The date you pick for the wedding and the site of the wedding will also make a difference. The more formal the event, the more you'll usually have to pay. Then there are things like catering and entertainment that have to be considered.
Not Making Smart Wedding Dress Decisions
If you're on a limited budget, the wedding dress might be a major concern for you. You want something that will look great on you but won't break the bank. That can be a challenge.
One of the things you should do is try to pick a dress that won't need alterations. These can add a lot to the final tab. Also, try looking for more simple silhouettes. The more fabric that is being used, the more you'll have to pay.
You also have to make sure that you go with a reputable wedding dress retailer with a large selection. The Sposa Group Bride is a perfect example. They are one of the largest wedding dress Melbourne suppliers and are known for the quality of their service and gowns. You'll find virtually all sorts of silhouettes and they also hold occasional sample sales. If you want to learn more about them and what they have to offer, visit thesposagroupbride.au.
Not Considering Extras and Hidden Costs
You also have to know that there might be a lot of extra fees that you weren't prepared for. For instance, you don't know if the party will still be on by the time you agreed to leave the venue. You may not want to have to expel everyone by force. If that's the case, you'll have to consider overtime fees. You might have to pay for the extra time the venue manager stays there, or the photographer, for instance. So, this is something you'll have to consider.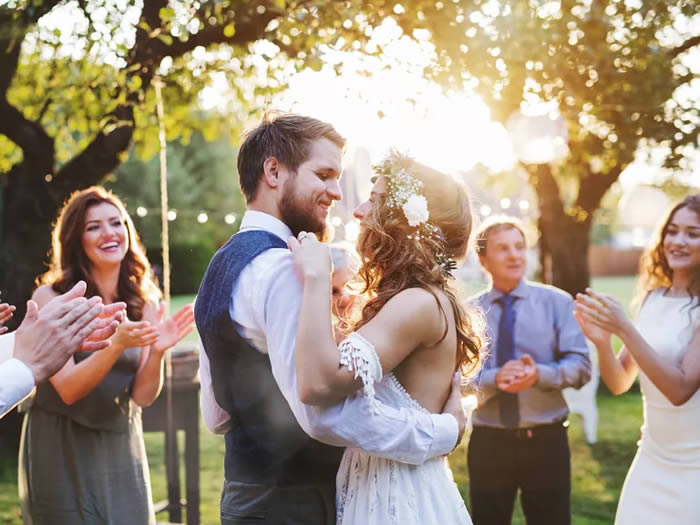 You also have to look at service fees with any venue. These will be used to cover the staff the venue has to hire, like coat checkers, parking and bathroom attendant, security, etc. Don't take this lightly as it can easily amount to 20% to 25% of your total food and drink fee.
The best thing you can do to plan for these extras is add an extra 5% to the total costs. This way, you'll be ready for any event and won't have to go into additional debt.
Make Smart Decisions
A lot of people end up overspending on things they really shouldn't. Others also make the mistake of not exploring all of their options. For instance, instead of going for a classic private venue, you could consider going for something cheaper, like a city park. This could allow you to save a lot on the ceremony, and give you a beautiful backdrop if you choose the right spot.
You also don't want to go extra in areas where you don't need to. For instance, there is no need to go crazy with the invitations. This is something a lot of people tend to overspend on for some reason, but they're something guests pay very little attention to. Not only that, but it doesn't add much to the experience.
There are also plenty of ways that you can cut on decorations. For instance, if you're choosing floral arrangements, try to go for cheaper flowers. Most people won't notice the difference as long as there are flowers, and this is, again, something that will make a minor difference to the event.
When it comes to food, you should try to keep the menu as small as possible. There's also no need to have an open bar. Instead, you could have a complimentary bottle of affordable but quality wine on each table, and have a cash bar for anyone who needs more. This is something most guests won't have an issue with if you keep things affordable.
There are also things that you can do to save on the cake. The most important is keeping it as simple as possible. The more time it takes, the more you'll have to pay. You could also have a smaller cake made for cutting and a waiter serve sheet cakes to the guests. There's also nothing forcing you to go to a specialist, which will usually charge higher. This is something a local bakery could handle for a fraction of the price and you could be surprised by the results you get.
These are just some of the mistakes people make when budgeting for a wedding. Make sure that you avoid these and ask advice from anyone you know who went through the same ordeal.