If your email starts filling up with invites or you're thinking of dressing up for a casual weekend, you need more time to get dolled up. However, looking put-together doesn't have to take much effort. Regardless of your size, shape, and even clothing budget, you can always look your best. So, keep on reading for our 5 hacks that will get you ready in minutes without compromising style.
Look classy in black outfits.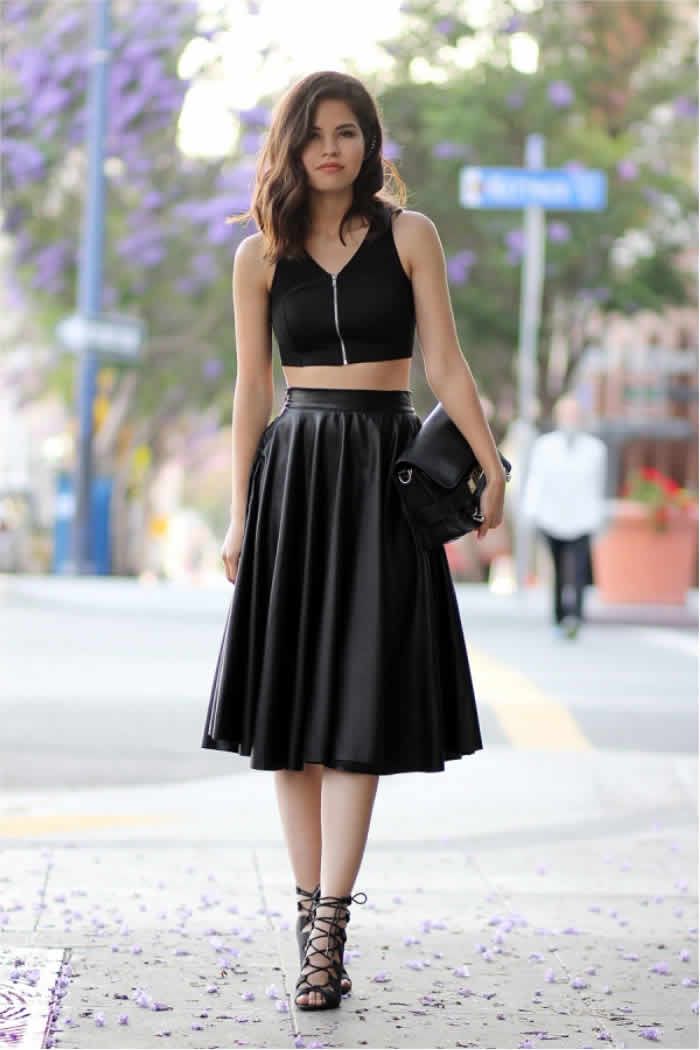 There is nothing more timeless than the little black dress, but you may also go for all-black outfits that will still give you that effortlessly chic look. Like fashion blogger Kristina Bazan, you may think of wearing your black cami with your leather trousers and a casual bag. However, always keep the texture contrasts on your monochromatic outfits to make it more interesting. Or, think of a pair of black lace up heels that look dressier over plain ballet flats and chunky boots.
Add a pop of color.
Adding some pop of color to your look will make everything lively and playful. Like fashion blogger Annabelle Fleur, you may simply top your monochromatic outfit with a cobalt blue jacket, making it look trendy at the same time urban inspired. However, if you're not a fan of bold colored accessories and ensembles, simply add a touch of freshness to your look with a classic red lipstick to get ready quickly. Just a simple swipe of rouge cancels out dullness and quickly illuminates the face.
Make a statement with your accessories.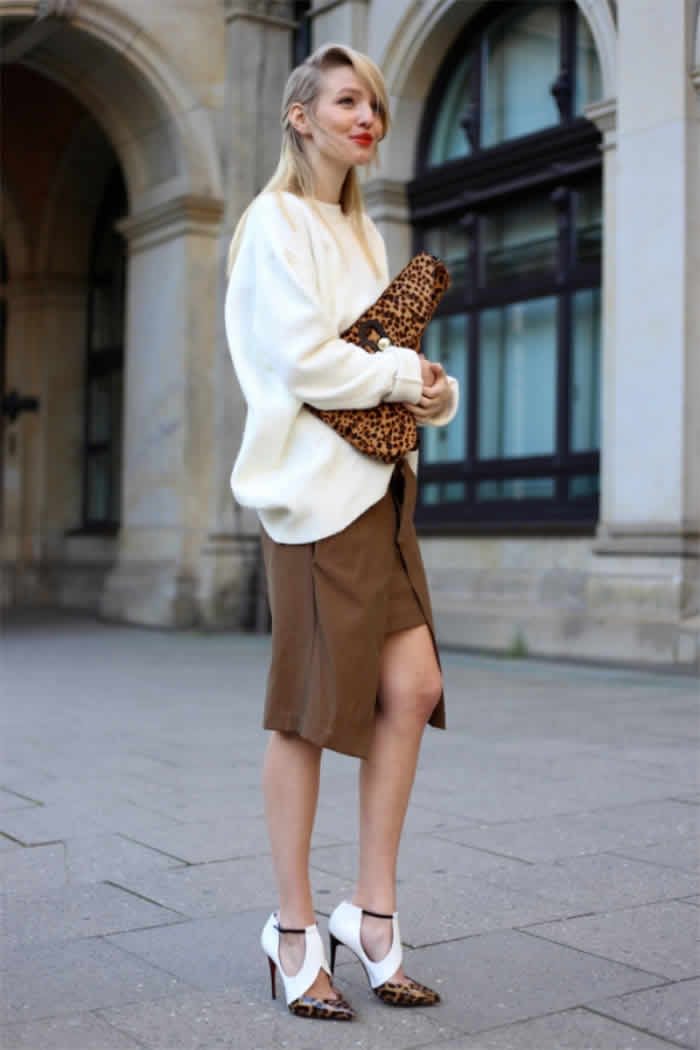 The fastest way to dress up your simple looks is to wear statement accessories. A great pair of earrings can bring the focus up towards your face while adding a touch of sparkle and glimmer of the unexpected. Or, bring it on with your footwear. Like fashion blogger Blair Eadie, a pair of gladiator sandals can make your basic top and full skirt Grecian-inspired while keeping everything effortless.
Go for an effortlessly chic hairstyle.
Show off those gorgeous statement earrings with a no-fuss hairdo that can be pulled off and pulled up in a pinch. You may instantly look pulled together with a top knot that can be styled in super-sleek or cool and undone finish. Or think of shorter hair that can be tousled or air-dried for that no-hassle, undone look.
Wear confidence.
Confidence is your best accessory, and it doesn't cost a thing. That's the reason why women who wear chic yet uncomfortable clothes look uncomfortable. So, always opt for pieces that make you feel your best as confidence radiates from within. By heeding these tricks, you'll be able to get ready in minutes without compromising style.