While it can be tempting at first to swap out all your suits & blazers for the same sweats Monday through Friday, doing so won't be helping your productivity- or your mindset.
Here's why, after working from home for almost two months now, we're presenting you with everything we've learned about working from home. Here's our ultimate guide to working from home in style through 5 simple yet effective steps.
1. Put a blazer on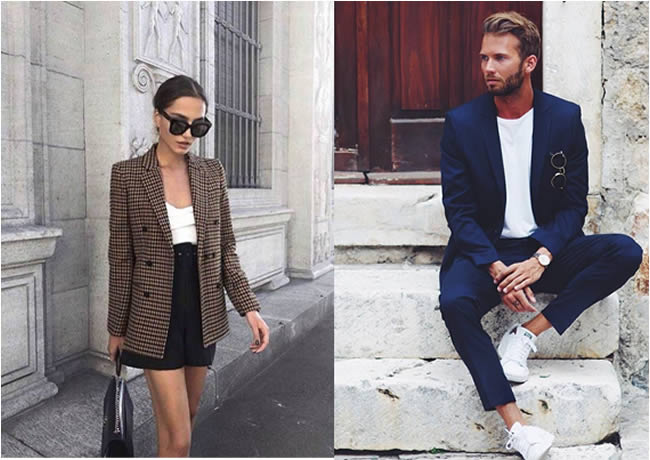 If you want to work from home with sophistication, it is scientifically proven that dressing well boosts your confidence, mood, and overall productivity. That's why we recommend ditching your sweats & t-shirt for something chicer. Even if you don't want to wear a full suit for that 10AM
Zoom meeting, try to put a blazer on top of your morning T-shirt and it'll completely elevate your look. If you don't feel like doing much else, this simple step will definitely help you look & feel sharper. To order a cost-effective yet completely custom blazer right to your doorstep, we recommend clicking here.
2. Wear A Button-Down Shirt.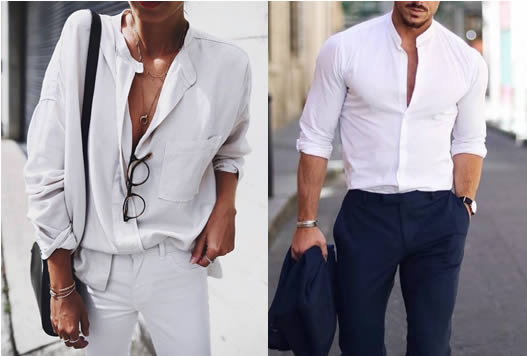 If you feel too formal wearing a blazer just to sit in your own home, try starting with a simple button-down shirt. Exchanging your t-shirts for a tailored button-down will not only make you feel more ready to achieve your work goals, but you'll look sharper for your conference calls too. You can find made to measure button down shirts- that are delivered straight to your door- & at great prices, here.
3. Create a Designated Workspace.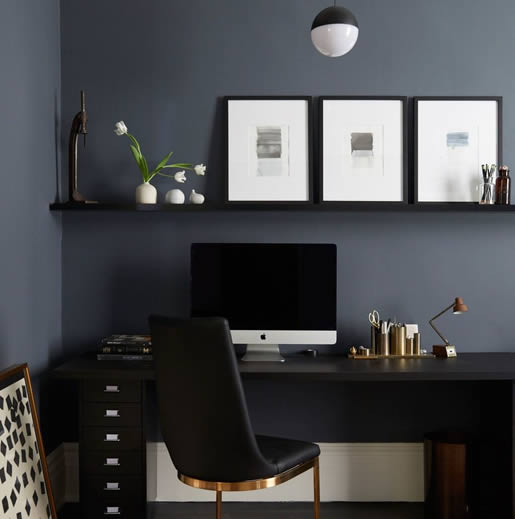 Where you work is just as important as how you dress. A well-organized space within your home is a must-have in the age of coronavirus. It doesn't have to be anything over the top, but simply clearing out a table you don't use to create a work desk & putting it in a well-lit spot, where you can be alone to work, can do wonders to improve your productivity & help separate your work life from your home life.
4. Organize & Decorate Your Work Space.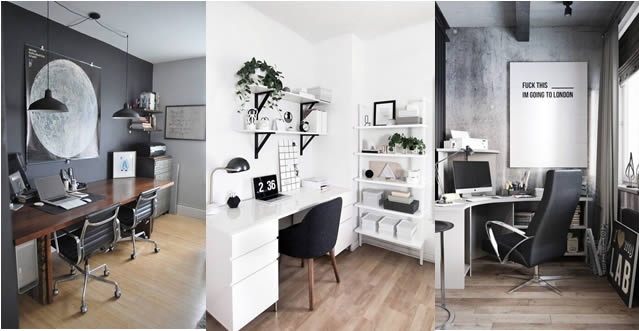 Once you've cleared out a spot for yourself and designated it as your official "Home Office," or if you already have a home office, try to use this time in quarantine to spruce up your work space. If you ever feel like you're running out of ideas, here are some of our favorite Pinterest mood boards to help you get those interior design ideas flowing;
5. Add Some Greenery.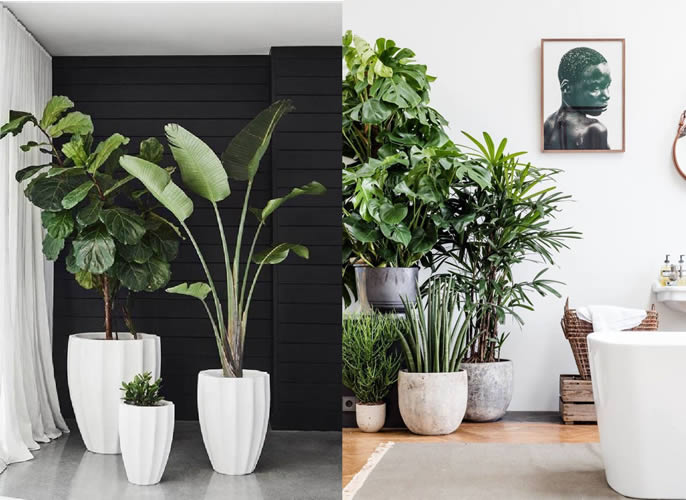 Spending almost all your time at home- especially if you live in an apartment- can get a little stuffy. Adding plants to your interior, whether it be to your work space or your living room, not only helps improve your mood, but can be beneficial to your health as well. Studies at the Agricultural University of Norway document that using plants in interior spaces decreases the incidence of dry skin, colds, sore throats and dry coughs. Plants remove toxins from air –up to 87% of volatile organic compounds (VOCs) every 24 hours, according to NASA research. So, even if you don't have access to a huge backyard, adding some greener to your interiors can be a very worthwhile investment.
Author: Shameel Shoaeb Shams