A series of organic curves form the unique dwelling complex, comprised of four different independent units, with each one including both a basement and a top floor.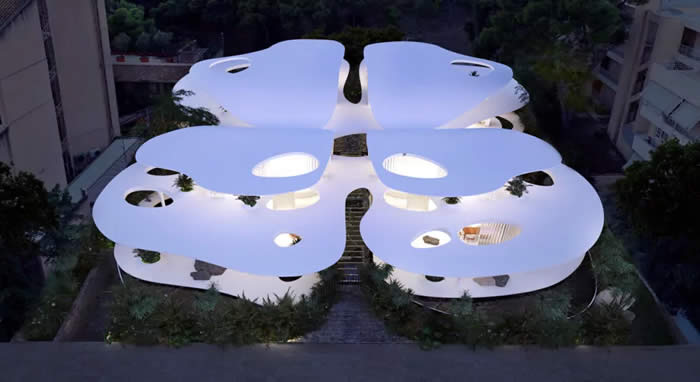 The design by 314 architecture studio is inspired by the shape of the butterfly, whose wings extend outwards, from the dwellings to the garden area. These wing volumes provide the ground floor with shade, while generating open terraces on the top floor, where occupants can enjoy unobstructed sea views. In addition, the wings are bent to provide privacy.
In "butterfly", transparency is used as a bonding element between the exterior and the interior. U-glass is extensively used, replacing or camouflaging the solid walls to allow the maximum natural light to permeate the interior. At the same time, this type of glass serves as a distorting filter, blurring the movement of the occupants, adding to the dwelling's privacy and overall atmosphere.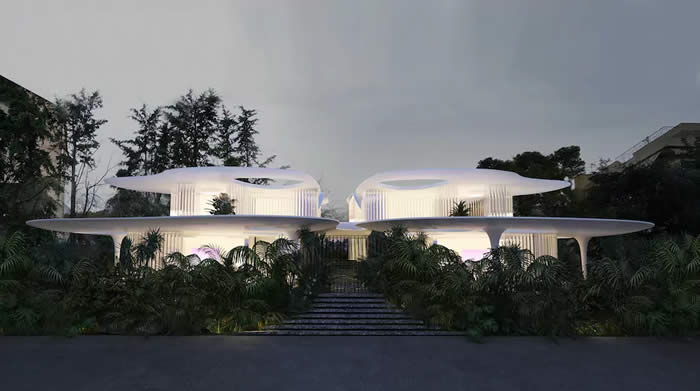 Contrasting materials are used to amplify the residents' interaction with the structure. Specifically, the glossiness of the U-glass is paired with the matte effect of the white cement stucco chosen for the walls, floor, and ceiling.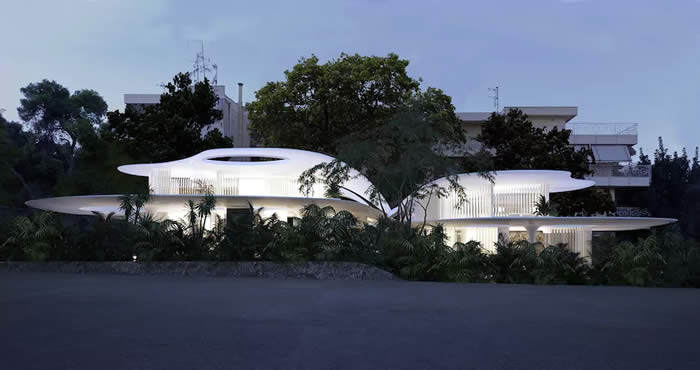 Moreover, the rocks placed around the property add an earthy element to the composition, with the bigger ones hiding structural elements and storing glass panels, therefore leaving only the aesthetically necessary things in sight.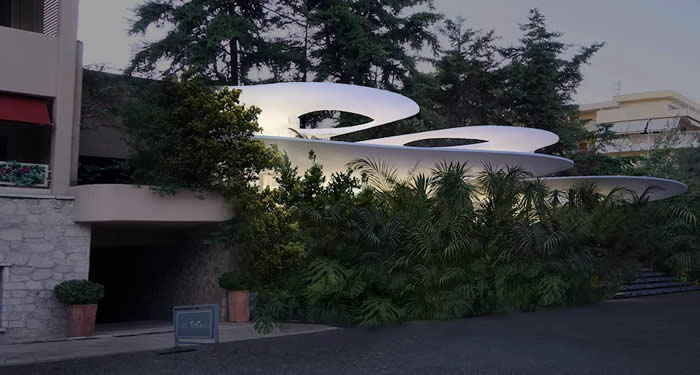 The surrounding landscape is designed to complement the composition, with artificial lakes reflecting the butterfly's organic shape, the glass surfaces, and the vegetation, while creating a feeling of seclusion and peace.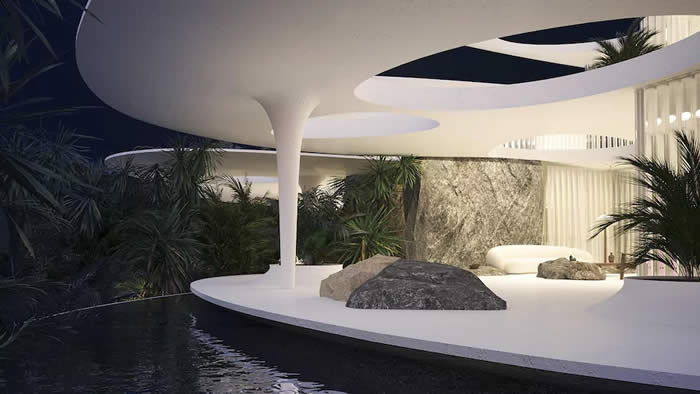 Floating paths pass over the lakes and plants to connect the ground floor balconies, offering in this way an alternative route, closer to nature.