International human rights lawyer Amal Clooney is using her knowledge to help others with a series of lectures at Columbia University.
The 37-year-old wife of Hollywood actor George was pictured walking around the campus as she made the most of a little sunshine on Monday. According to the Guardian, the school recently announced she is to teach at the University this Spring as a visiting lecturer and a senior fellow with the law school's Human Rights Institute.
She said in a statement: 'It is an honour to be invited as a visiting professor at Columbia Law School alongside such a distinguished faculty and talented student pool. 'I look forward to getting to know the next generation of human rights advocates studying here.'
Amal, former adviser to the former United Nations secretary general Kofi Annan, notably advised the Greek government in its battle to repatriate the Elgin Marbles from Britain.
The fashion lover looked both smart and summery as she made her way into the building, wearing a white pencil skirt with a loose fitting cream top. She completed the look with a matching belted trench coat and gave her look a pop of colour with a bright orange leather bag.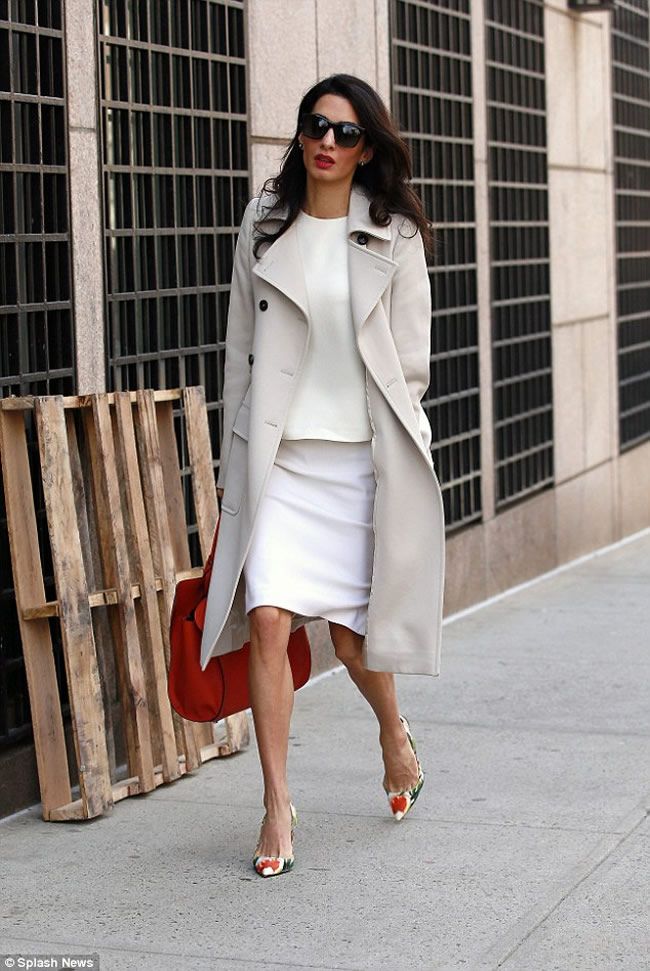 Clearly a huge fan of heels, the raven-haired beauty also wore cream shoes which had an orange floral design and tied her look nicely together. While Amal will have a lot of commitments with her teaching work, her husband will be close by to her as he will be filming his latest movie in New York.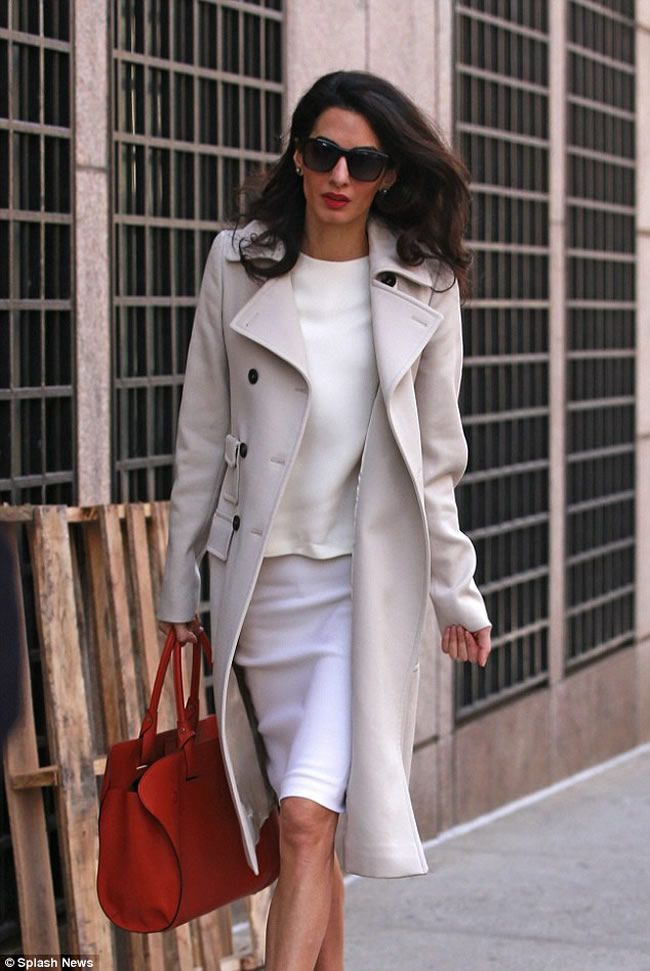 George, 53, is set to start work on Money Monster, along Julia Roberts and Dominic West, with the film slated for release later on in the year. It tells the story of Lee Gates, a TV personality whose insider tips have made him the money guru of Wall Street.
When Kyle loses all of his family's money on a bad tip, he holds Lee and his entire show hostage on air threatening to kill Lee if he does not get the stock up 24 and a half points before the bell.