Bella Hadid and Kendall Jenner are good friends. But one outlet took their closeness to another level and implied that there was something going on between the two. And alleged that Hadid is dating women.
Several outlets romantically linked the 24-year-old to other women. Three years ago, Star claimed that Bella Hadid and Kendall Jenner were hooking up.
It alleged that the two were more than friends and were actually "undercover lovers." The report came after they were seen in London at the Pride parade.
The insider added that Hadid didn't have the best luck with men, and friends recommended that she try dating women. The bogus source added that no one would be surprised if Hadid and Jenner were "experimenting."
Two years ago, Life & Style published a report that Hadid came between Stella Maxwell and Kristen Stewart. The latter two were in a relationship, but their romance was allegedly "on the rocks" after Maxwell and Hadid's passionate kiss from 2015 resurfaced. It allegedly sparked jealousy in Stewart.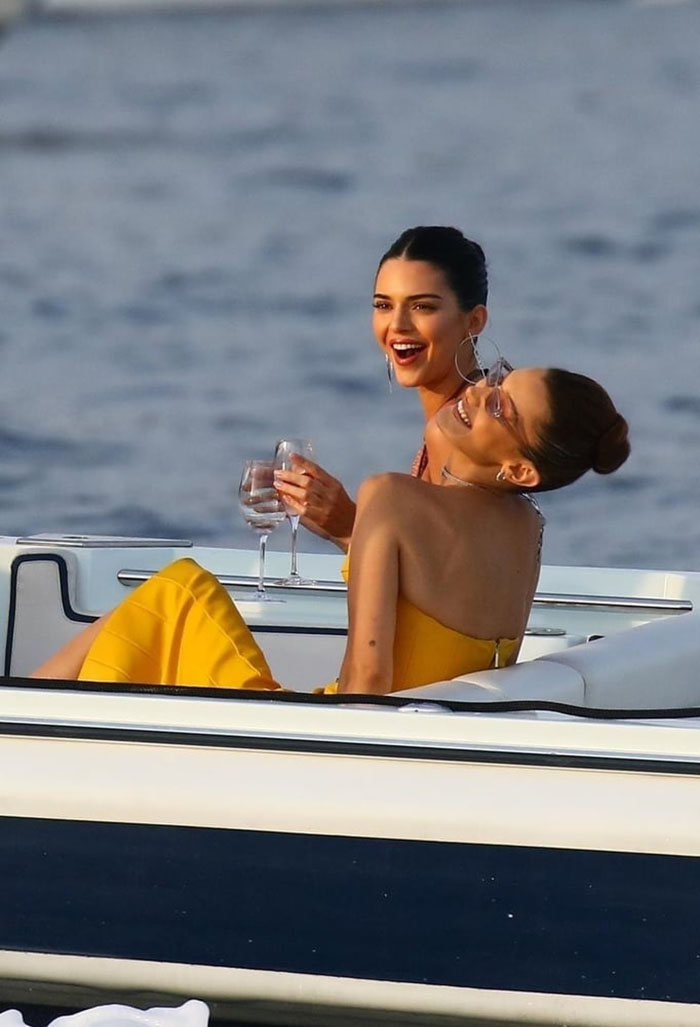 Gossip Cop investigated both reports and learned that those claims were not true. Kendall Jenner's rep dismissed the report. Jenner and Hadid have been friends for a long time, and their relationship hasn't gone further than that.
The rumors about Hadid coming between Maxwell and Stewart are also not true. Hadid and Maxwell indeed shared a kiss years ago, but it didn't cause trouble in Maxwell's relationship with Kristen Stewart. The rumor debunking site checked with someone close to the situation who denied it.
Aside from linking her to girls, there were also tabloids that linked the model to other men. In 2017, HollywoodLife claimed Hadid was hooking up with Drake.
Their romance was allegedly heating up, but the two just kept it "on the down-low." However, at the time, Hadid was actually dating The Weeknd and had nothing romantic going on with Drake. Hadid, herself, also dismissed the rumors linking her to the rapper.
In 2018, the same outlet linked Bella Hadid to Kristen Stewart's ex Robert Pattinson. It even claimed that she would be the next "high profile relationship" for the Twilight actor. However, there was actually nothing between the two but Dior because they both endorsed the brand.
Gossip Cop debunked the report about Pattinson and Hadid, even describing it as a "phony story."