Dubbed "Fatale" by de Grisogono founder and creative director Fawaz Gruosi, the lavish fete the Swiss jeweler threw to show off the new "Allegra" collection on Tuesday night in Cap d'Antibes, France, lived up to its name.
With Sharon Stone as the guest of honor at the Hôtel du Cap-Eden-Roc, the party involved a fashion show, a live orchestra, a 4-D projection which temporarily turned the hotel into a moving box, a gig by R&B singer Jason Derulo and a dinner based on fresh crab, passion fruit and vanilla. "I hope the car lines outside will [break up] soon," said model Toni Garrn, who like many guests hopped out of her limo to climb the hill on foot, as the road to the star-studded event overlooking the Mediterranean was jammed.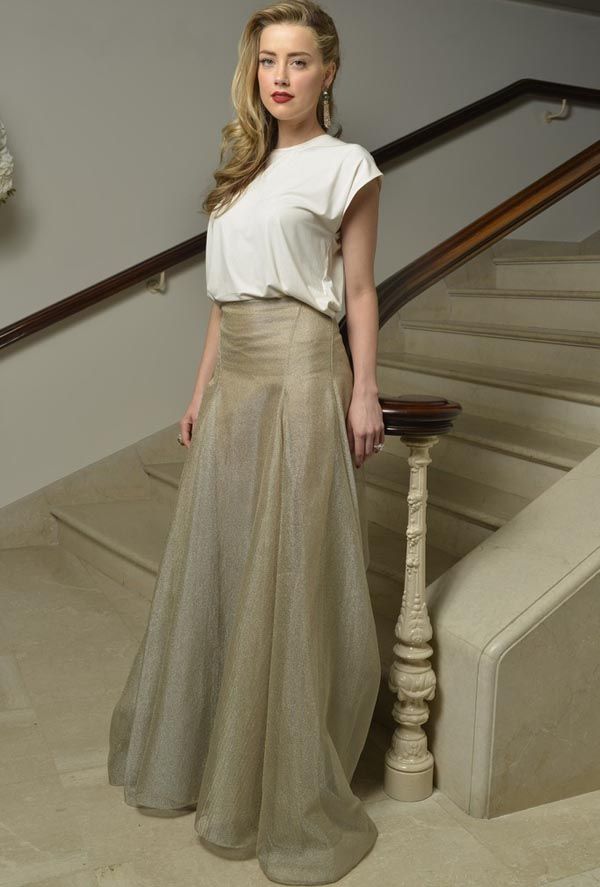 Sporting a long, white Elie Saab gown featuring a saucy slit that revealed her long bear legs, Garrn quipped it would be "no more than 30 minutes" before she was ready to kick off her Louboutins after the hike.
The Victoria's Secret model said she was heading to South Africa next to start a new charity project that will support children via her new collaboration with German denim label Closed. "I'm so excited it's great to combine fashion with charity," she enthused. Fresh off her promotion for a short film, Rosie Huntington-Whiteley said she was "ecstatic" upon finding Wim Wenders was its director. "My two characters are the happy me and the not-so-happy me," she explained of her dual role in "Celebrate Pleasure.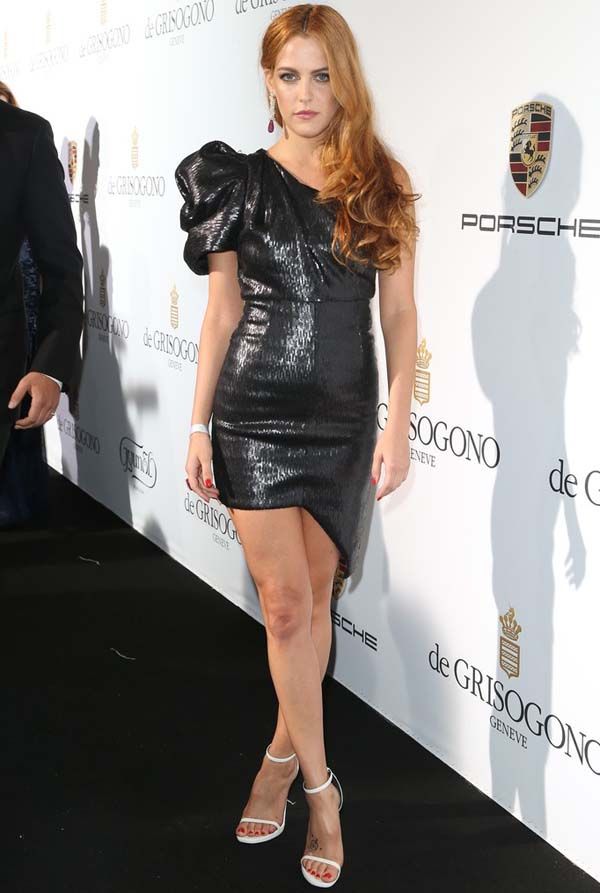 "[It's] a sweet little film about remembering the important and special things in life," said the model-turned-actress. Looking just like the rock 'n' roll royalty that she is Elvis Presley's granddaughter Riley Keough sported a one-shouldered Saint Laurent mini-number, while quipping about driving Justin Timberlake off the cliff in the singer's music video "TKO." She didn't have long to mull over it. "I only had a week's notice, so I just kind of did it; but it was so much fun," she said with a hearty laugh.
First-time Cannes invitee Amber Heard said she had worked with a voice coach for two hours a day to prepare for her role in the upcoming movie "When I Live My Life Over Again." "I play a pink-haired, disgruntled ex-punk rocker, [an] unemployed, recovering alcoholic, who finds her voice in more ways than one through rekindling the relationship with her father, played by Christopher Walken," she said.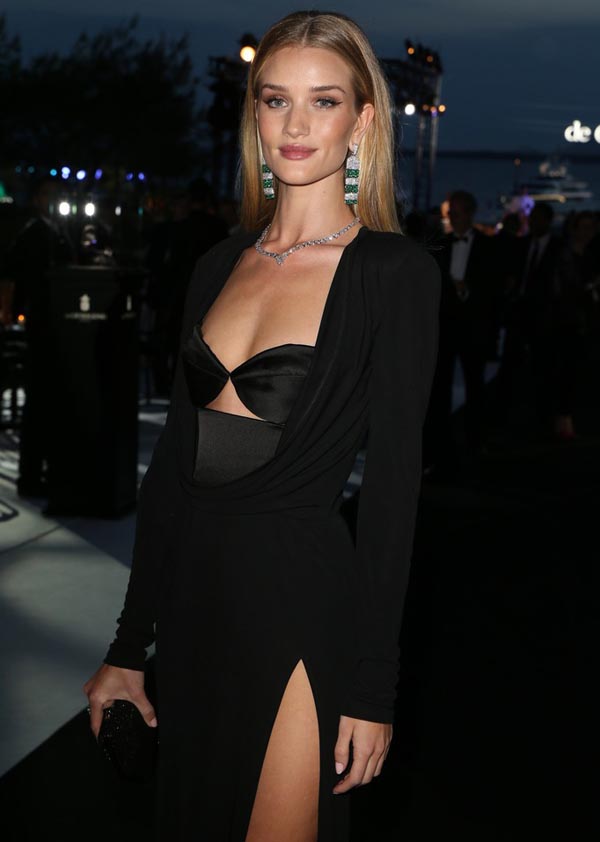 Busier than ever, Heard just wrapped "London Fields," also starring her beau Johnny Depp, and said she was off to shoot her next movie "Adderall Diaries" opposite James Franco, for which she will slip into the role of a journalist. "I find you need to have a few things going, otherwise you'll get bored, and I get so impatient," mused "Gossip Girl" star Kelly Rutherford, who is about to launch her own jewelry line with Jennifer Creel. "We are just getting a Web site together, then develop a catalog. It's all hearts and stars and moons in 14-karat gold. [They're] everyday, very clean things to wear, 'cause that's what's the hardest to find."
For Chris Tucker, a stand-up comedy project is up next. Slated to kick off "in a couple months," it will go international, according to the comedian. "We'll be all over," he grinned, otherwise looking serious and composed in a black Gucci tux. Anne V., meanwhile, was happy that her movie "Lullaby," featuring Richard Jenkins, Amy Adams and Jennifer Hudson, was finally hitting the screens.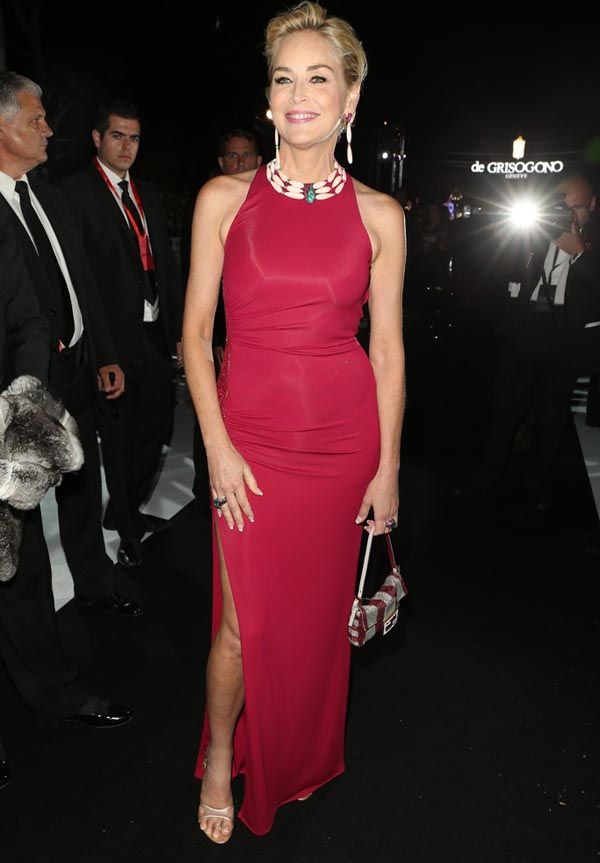 "We shot two years ago, so I'm glad it's coming out," she said. "It's the last 24 hours in a man's life, with his family coming together, a beautiful drama heavy and uplifting at the same time." Rosario Dawson, Justin Bieber, Cara Delevingne and Ozwald Boateng were also among the guests.