The second Moschino store under the daffy creative direction of Jeremy Scott opened Monday at 73 Wooster Street in SoHo in New York City – the first opened in Los Angeles earlier this year. The designer, known for his cartoonish vision, was not interested in a traditional retail concept for the 3,500-square-foot space designed with architect Ida Sborgia.
"I wanted very high ceilings and an open-space loft so I can create large installations and fixtures and have it rotating, like a gallery would if you had sculptures," Scott said. The sculptures currently displaying Moschino's pre-fall collection include a pair of giant pleather high-heel shoes, one with shelves to display shoes and one with a seat, so customers can sit on the shoe while trying on shoes. Clothes are on hangers hung on XXL hangers. There are enormous motorcycle bags and shopping bags with shelves cut out in the back to house the handbag collection, and a larger-than-life mannequin, whose head almost hits the ceiling, at the back of the store. Aeffe USA president Michelle Stein likened the décor to the movie "Big."
"I just wanted it to be very fun, playful and exciting," Scott said. "It's something to put a smile on your face and unexpected. You want to have your picture taken in it."
Scott specializes in visual gags that fuse high fashion and low-brow punchlines in a very savvy way. His three runway collections for Moschino, ranging from Barbie-themed to Nestle to Looney Tunes, have jolted the sleepy house into the limelight. Aeffe, Moschino's parent company, is clearly pleased. Earlier this year the firm signed a multiyear licensing agreement with the designer for the production and worldwide distribution of his women's ready-to-wear collection.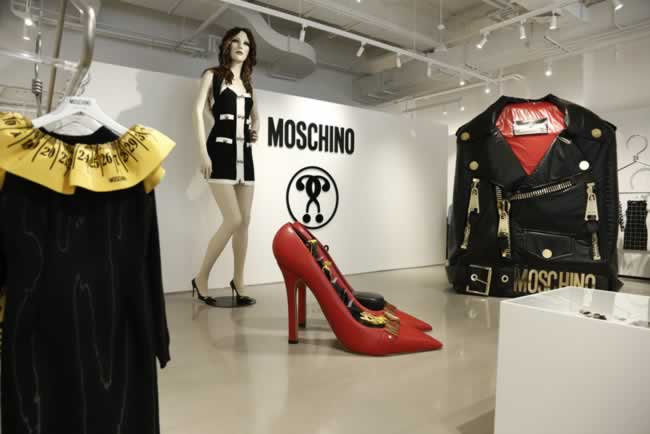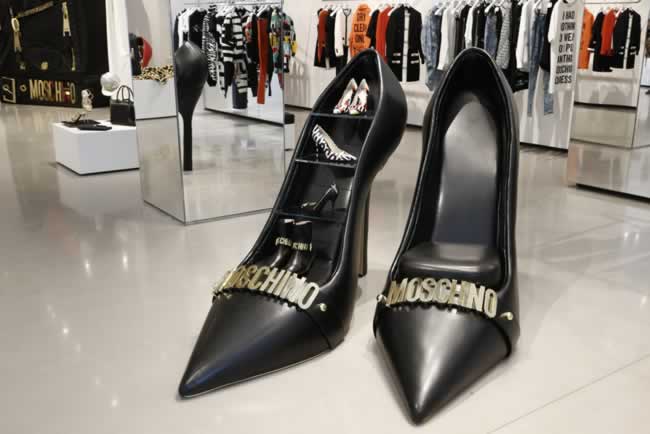 Scott has given the industry plenty to talk about – and there will be more conversation material once the documentary "Jeremy Scott: The People's Designer" premieres Sept. 8, just before New York Fashion Week. The film chronicles Scott's rise from a kid in Kansas City, Mo., to the rebel Pop prince of fashion, and features some of his celebrity friends and clients, including Katy Perry, Miley Cyrus and Rita Ora.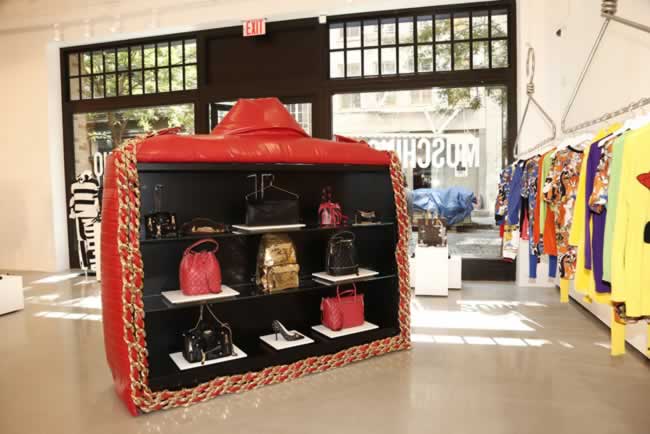 Scott said he's seen a rough cut. "My main thing is, there are kids that are maybe interested in fashion, and they can see this kid who didn't have a fancy name and wasn't born with a silver spoon in his mouth," said the designer, "but he had determination, he worked hard and stuck with it and was passionate and was a major success and, I think for me, that is an American story."