Not only have the Hollywood Royals irked Prince Harry's family, but their popularity with the masses has never been lower.
I know many of Meghan and Harry's Kool-Aid drinking fans will claim that Harry doesn't need his family. I'm not sure if that's a reflection on their own dysfunctional existence more than anything else, but the situation is sad.
That Prince Harry would hook up with a conniving, scheming woman in Meghan Markle and allow himself to become estranged from the brother who has always had his back since the tragic passing of his mother is nothing short of disgraceful.
Palace insiders are now claiming that the point of no return has been met. The fallout from the scandalous biography by Omid Scobie and Carolyn Durand is seemingly the last straw.
Speaking to The Mirror, one source claims:
The bridges are well and truly burned. Harry and Meghan's time as part of the team is done and dusted.
It's long irked me that Prince Harry and Meghan Markle were given a safety net of sorts when they decided to cut and run from their royal duties.
As if it wasn't bad enough that Meghan came in, got her $40 million wedding and her $1.2 million wardrobe all funded by the British public, then quit before she could pay any of that back in royal service, both her and Harry were given a safety net?
That's right. Not only were the ungrateful, spoiled brats wanting to ditch their responsibilities to chase fame and the almighty dollar, but they were given a chance to return to the royal fold in a year if they failed on their own.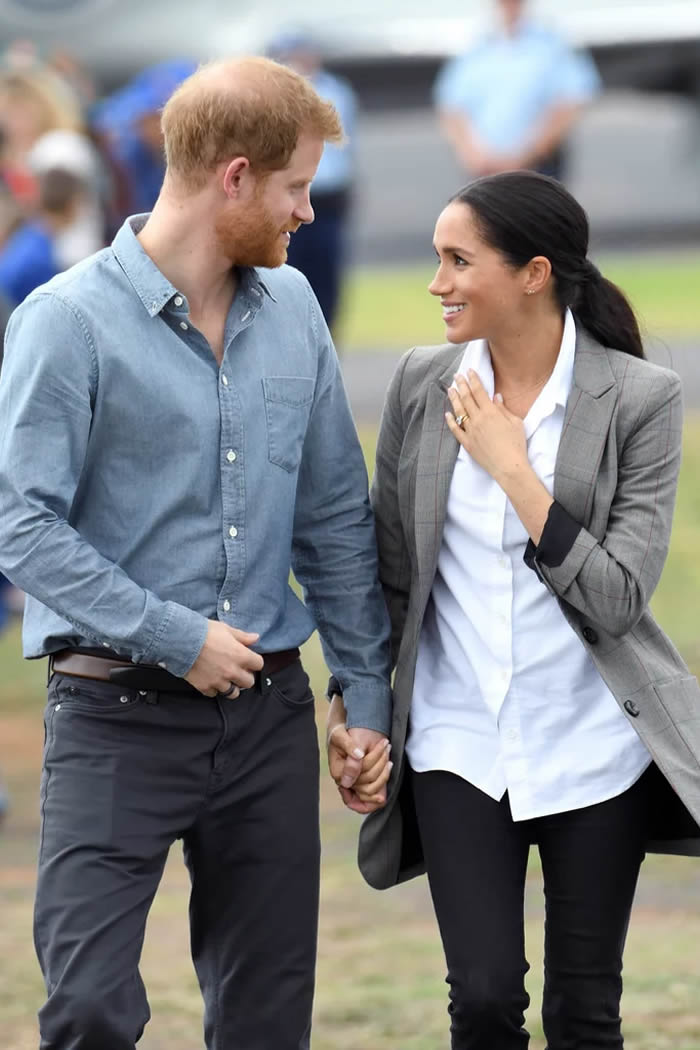 It seems that option is fading faster than the chances of Meghan Markle making it in Hollywood.
The royal source claims that despite the 12 month review period put in place, it looks like it won't be an option:
Even when the time comes for the review, as promised, there will be no welcome back party, not that it appears they would want it. Even though it's six months since they detonated their own nuclear bomb by announcing they were walking away, the world is a very different place now.
My reaction? It's surely only right to let Prince Harry and Meghan Markle sink or swim entirely on their own.
After all, it's what they wanted, right?
As the British public is quickly losing patience with the one-time popular young royal in Prince Harry and his wife, it seems those feelings are shared by those who walk the Palace's corridors, with the insider claiming:
I'd be amazed if you could find anyone here who would want to work for the Sussexes if they wanted to return to the fold. Their whole attitude was always incredibly self-serving, and now it's been laid bare for all to see.
The source continued:
While the rest of the family have been busy putting their time into good causes and adapting their roles amid the coronavirus outbreak, Harry and Meghan have fast become a complete sideshow. The feeling is to let them get on with it because everyone will eventually see it for the noise it is.
I couldn't have said it better myself.