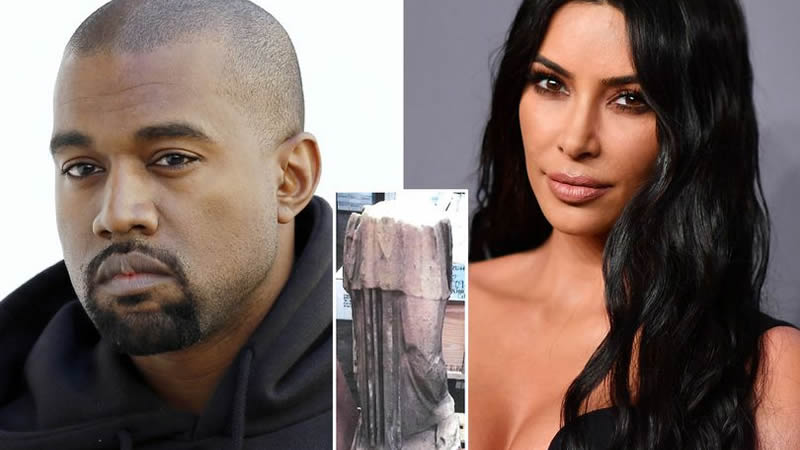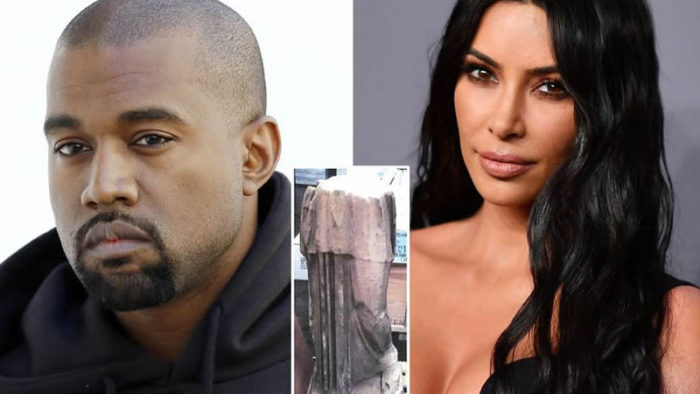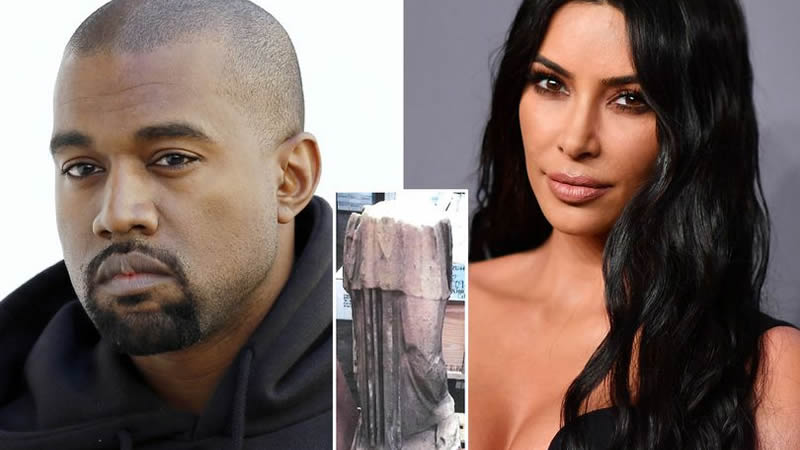 It has been reported that Kim Kardashian's husband Kanye West was involved with the purchase of an Ancient Roman statue that was seized by authorities in 2016
Kim Kardashian's soon-to-be-ex-husband Kanye West is allegedly believed to have been involved with the purchase of a 'looted' Ancient Roman statue imported in her name.
The 40-year-old Keeping Up With The Kardashian star, who recently filed for divorce, made headlines this week after she was named in court documents linked to the artifact.
It was reported that a limestone artwork- called the Fragment of Myron Samian Athena – was among a $750,000 shipment in Kim's name that was seized by US customs officials in 2016.
The sculpture depicts a female figure from the waist down dates back to the first century. Legal documents obtained by Artnet, also alleged the artifact may have been 'looted smuggled and illegally exported'.
A representative for Kim has denied the star had any involvement. It has since been reported that the purchase was made by Kanye West.According to TMZ, Kim learned this week that the statue was purchase by Kanye as part of a much larger purchase of artwork.The report adds that it was unclear whether Kanye had bought it as a gift, but Kim was unaware of the purchase.A representative for Kanye West has been approached by The Mirror for comment.