According to Globe, Meghan Markle is pregnant with her second child but Prince Harry still made her cry.
As such, the Duchess of Sussex, allegedly, stormed out of her house in Montecito together with her son, Archie.
"Harry and Meghan's confrontation was epic. They're both hotheads and tempers erupted like never before. She bolted to the home of a celebrity friend, vowing her two-year marriage was over," the source said.
Meghan Markle walked out of her house after feuding with Prince Harry
The insider claimed that Prince Harry and Markle had a fight after the latter found out that her husband committed to going to the United Kingdom in June.
And the Duke of Sussex plans to bring Markle and Archie along with him.
"I'm told she accused Harry of betraying her and yelled, 'What are you thinking? Your family hates me!' She said she'd worked so hard to make their new life and dreams come true, why would he sabotage that? Apparently, that was Harry's cue to blow up," the source said.
Prince Harry worried about Meghan Markle and their baby
According to the source, Prince Harry accused Markle of forgetting the fact that he gave up so much for her. And the Duke of Sussex also, allegedly, told his wife that he can't stay away from the royal family for good.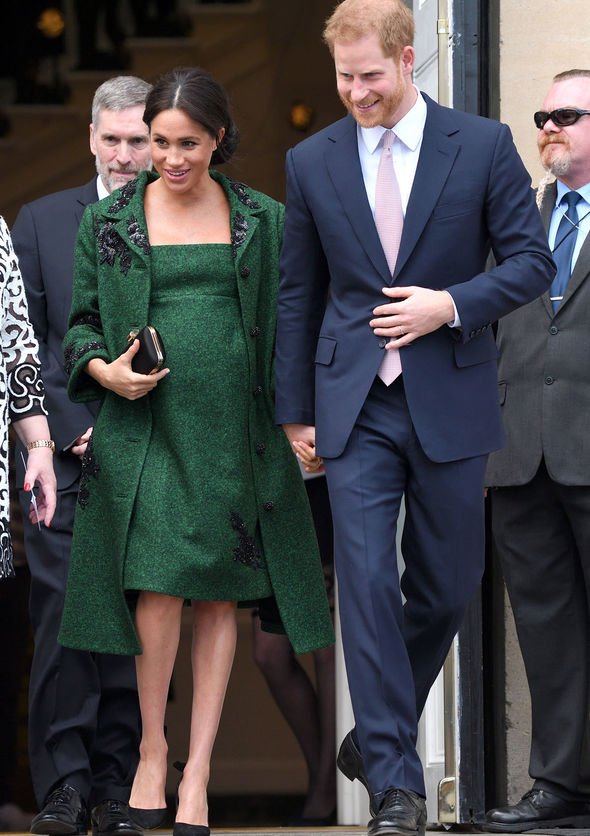 "Her Majesty herself invited them to the celebrations and he wouldn't turn her down. That was it for Meghan. She yelled, 'I've had enough! I'm outta here – and took off!" the source claimed.
Following the couple's alleged epic fight, Prince Harry couldn't, allegedly, help but feel stressed. After all, he and Markle just found out that the latter is pregnant with baby number two.
"He was terrified of the stress Meghan's meltdown could lead to another tragic outcome. I'm told he felt he was facing the worst crisis of his life," the source said.
Prince Harry also, allegedly, feels torn between Meghan Markle and the royal family.
Even though a lot of things have happened, Prince Harry doesn't want to be completely cut off from The Firm.
As for Markle, she's, allegedly, done with the royal family.
Rumors debunked
However, one should take the tabloid's claims with a grain of salt.
Meghan Markle is not pregnant. And there's no proof that she and Prince Harry had a massive fight recently.