Prince Andrew's two daughters and the Queen's granddaughters — Eugenie, 31, and Beatrice, 32 – were best friends until recently. As the princesses said, nothing can make them quarrel, at least not seriously and for a long time.
However, Meghan Markle managed to bring discord into the relationship of the sisters. This was reported by the publication Heat World.
Once upon a time, before Harry met Meghan and before the marriage of both sisters, Beatrice and Eugenie lived peacefully and amicably together in the apartments of St.
Also Read: One BIG REASON Queen is Terrified of Meghan Returning to the UK
James's Palace, one of the residences of the royal family. At that time, all the young people of the royal family — Princes William and Harry, Zara and Beatrice and Eugenie — often spent time together. But then Beatrice took up a career and romance, William married, and Eugenie became particularly close friends with Harry.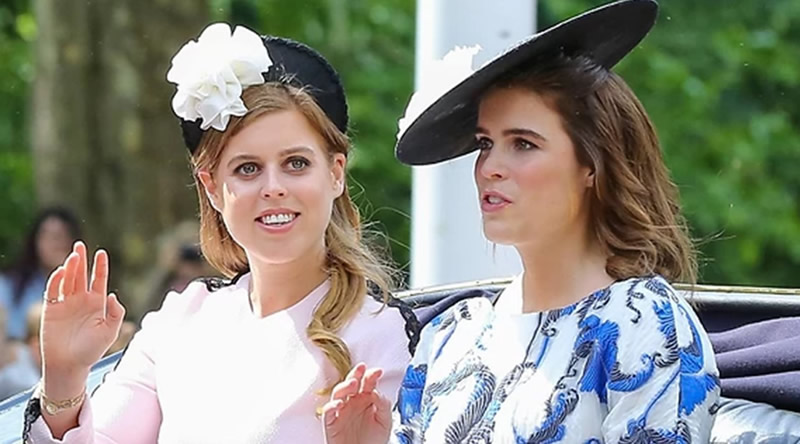 So it was she who was the very first of all the members of the royal family to learn about the beginning of Harry's love story with Meghan. And when Megan first secretly visited her lover in London, he introduced her to Eugenie. And since then, the younger princess has often been seen with Meghan and Harry.
However, despite such a close friendship, Megan once offended Eugenie. On the very day, in the fall of 2018, when the princess celebrated her wedding to Jack Brooksbank, Markle could not think of anything better than to announce, right at the festive table, in the midst of the celebration, that she was expecting her first child.
After that, the bride and groom were almost forgotten and everyone began to toast the health of the future mother and her child. They say that then Eugenie, unable to restrain herself, ran out from behind the table, so as not to burst into tears of annoyance in front of everyone.
However, she did not take offense at Megan for long. Eugenie, according to her friends, is completely forgettable. And soon after the ill-fated scene at the wedding, she again willingly began to spend time in the company of Harry and Meghan.
And when the Prince and Duchess decided to leave the royal family and move overseas, the Prince and Duchess offered Eugenie and her husband to take their home in Windsor — Frogmore Cottage.
And Prince Andrew's youngest daughter gratefully accepted the offer. Moreover, it is here that she now lives with her husband, raising her first child-baby August Philip.
Meanwhile, Princess Beatrice, far from being as "easy-going" like her younger sister, did not forget the story from the wedding. And this year, her resentment against Megan for her sister has increased even more. The fact is that Megan actually repeated her "trick."
In February, at a time when everyone was congratulating Eugenie on becoming a mother for the first time, Markle decided to announce her second pregnancy.
It's not that Megan wants to offend Eugenie on purpose — it's just that she can't stand it when the attention is directed at anyone other than herself. And, of course, after Markle's message, the news about Eugenie's baby immediately faded into the background…
However, Eugenie forgave Megan again, but Beatrice decided to take some revenge for her sister. And when the time came for Beatrice herself to announce her pregnancy this spring, she decided to pay Markle back in kind, spoiling her celebration.
The eldest daughter of Prince Andrew announced that she will soon become a mother, exactly on the day of the third anniversary of the wedding of Meghan and Harry. But Eugenie, instead of thanking her sister, was cruelly offended at her for offending "her friend Megan!"
The sisters quarreled. And since then, according to the source, their former intimacy has come to an end.