The Duchess of Sussex showcased some of her finest fashion pieces during her time in the Big Apple, which included her precious wedding earrings while she was Downtown and a €5k coat while reading to school children in Harlem.
However, one of Meghan's more notable outfits was the beautiful white Valentino dress she wore on stage at the Global Citizen concert. Along with the stand-out dress, the mother-of-two gave a nod to Harry's late mum Princess Diana, as she was spotted holding the Dior Lady D-Lite handbag.
The bag, originally called Chouchou, the French word for favorite, was much adored by the late Princess. The bag was first designed in 1995 and according to Editorialist, it was gifted to Diana that year by French Prime Minister Jacques Chirac's wife Bernadette.
Princess Diana fell head over heels for the piece and soon after, she purchased the same design in a variety of colors, even carrying it with her during her own trip to New York in 1996 when she attended the Met Gala.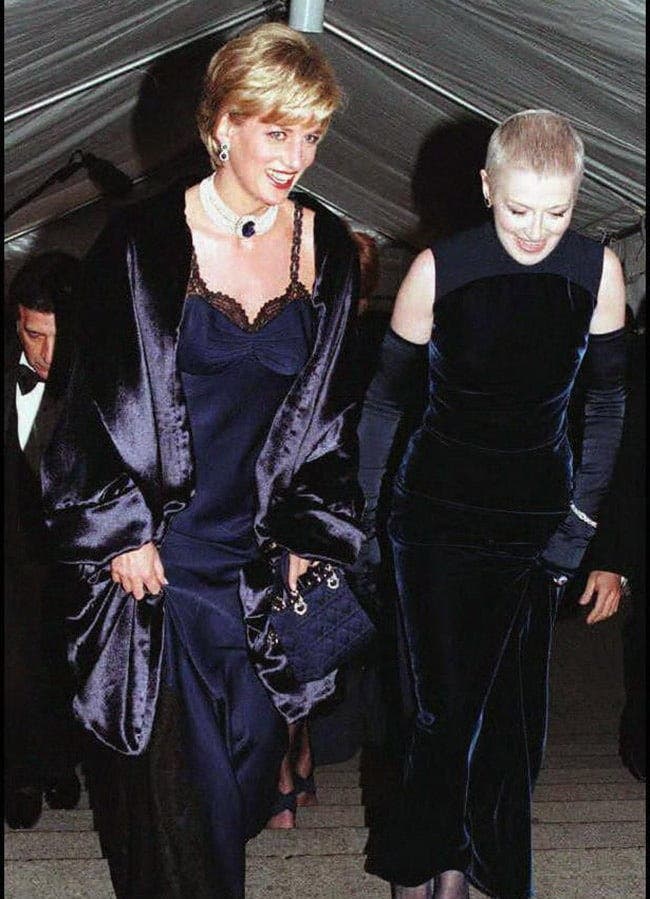 According to Vogue, Diana loved the bag so much that it was renamed the Lady Dior bag; the updated version Meghan carried with her in the Big Apple, however, was introduced in 2019 and it's called the Lady D-Lite bag.
The stylish designer handbag wasn't the only memory of Diana that Meghan carried with her, as she was also wearing Diana's gold Cartier Tank Française watch on Saturday.
The Duchess has been seen wearing the watch on multiple occasions, despite the fact it was first given to Prince William following her death.
Brothers William and Harry decided to swap heirlooms twelve years later, however, as William wanted to propose to his then-girlfriend Kate Middleton with the sapphire and diamond ring that had originally been handed down to Harry.