Queen Elizabeth stripped off her son Prince Andrew, Duke of York, of all his royal duties a few weeks ago. For the unversed, Prince Andrew has been embroiled in one of the most scandalous controversies to have rocked the royal family. His accuser, Virginia Giuffre, who claims that she was forced to engage in sexual intercourse with the Prince many years ago, is now fighting back. The scandal dates back to 2001 when she was reportedly trafficked by convicted sex offender Jeffrey Epstein and his alleged madame Ghislaine Maxwell.  
On the other hand, Prince Andrew has claimed he is innocent and never even met Virgina despite a famous photo of the two doing the rounds. In a latest interview to BBC, 35-year-old Virginia recalled the horrific incident she faced as a teenager. She revealed that she was dragged into the sex trafficking world when she was a locker room attendant at President Donald Trump's Mar-a-Lago resort in Florida.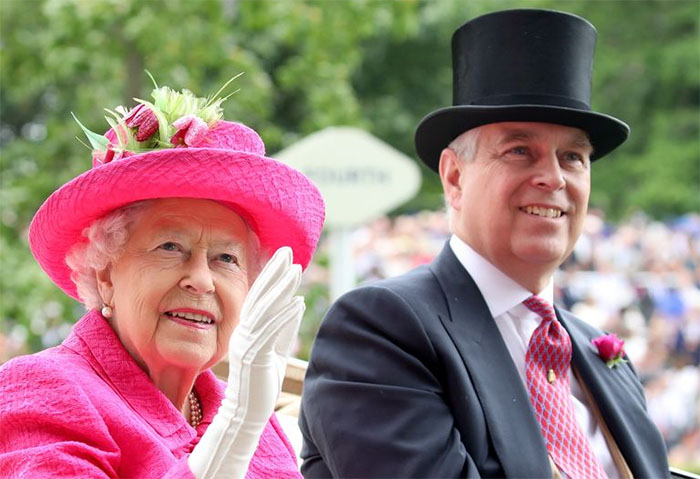 Maxwell initially recruited her to be trained as a massage therapist, but eventually Virginia was forced to perform sexual acts on men like Prince Andrew and  Epstein. Recalling her meeting with the Prince, Virginia revealed that she met him in 2001 at a nightclub and spent quite a lot of time dancing. She revealed that she was 'grossed out' by Prince Andrew's sweating but 'had to keep him happy because that's what Jeffrey and Ghislaine would have expected from me,'  she said.
Further, Virginia stated that she had engaged in sexual intercourse with him in a bathroom and a bedroom at Ghislaine's home in London. She claimed, "It didn't last very long the whole entire procedure. It was disgusting." She also added that the Prince wasn't mean to her and said 'thanks' before he left. Virginia also pointed out that Prince Andrew's statements are 'ridiculous excuses'. 
Well, for now the Palace has issued a statement denying these accusations. Whereas, Prince Andrew has stepped down from his role as prince in public capacity but continues to maintain his title and allowance.