It was recently revealed that they've hit six months of dating, after discreetly getting together before going public with their romance in January. And 24-year-old Selena Gomez's romance with The Weeknd, 27, appeared to be going as strong as ever on Saturday, when they enjoyed a romantic sushi date together in Beverly Hills. As the couple made their exit from popular Japanese eatery Matsuhisa, they were spotted getting into the back of a chauffeur-driven luxury car, where they shared the backseat while excitedly peering at Selena's phone screen.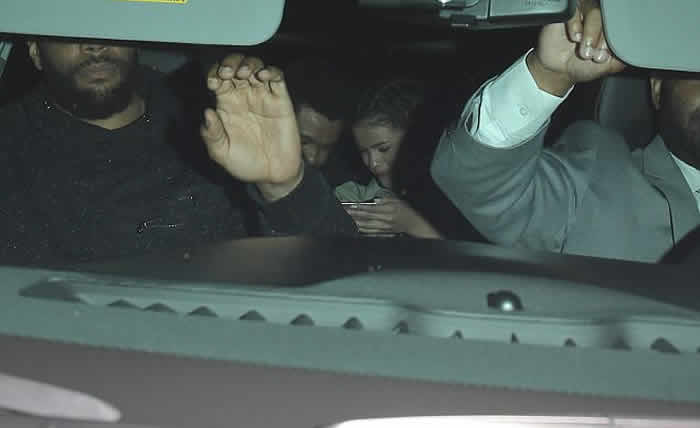 Selena showed off her natural beauty, flaunting her flawless complexion under minimal make-up. With her hair in French braids, she peered into her phone with The Weeknd, as they giggled over her screen. The Weeknd showed off his recently trimmed hair, having previously sported dreadlocks before chopping them off in his Starboy video.
Read More: Selena Gomez & The Weeknd Get Cozy At Coachella 2017
Just a night before, the musical lovebirds were seen making their way further south in Los Angeles to storied Inglewood venue The Forum for John Mayer's concert. Canadian crooner The Weeknd, real name Abel Tesfaye, and his belle did their best to keep things low-key, swiftly shuffling out of the stadium and into their chauffeur-driven luxury sport utility vehicle after the show.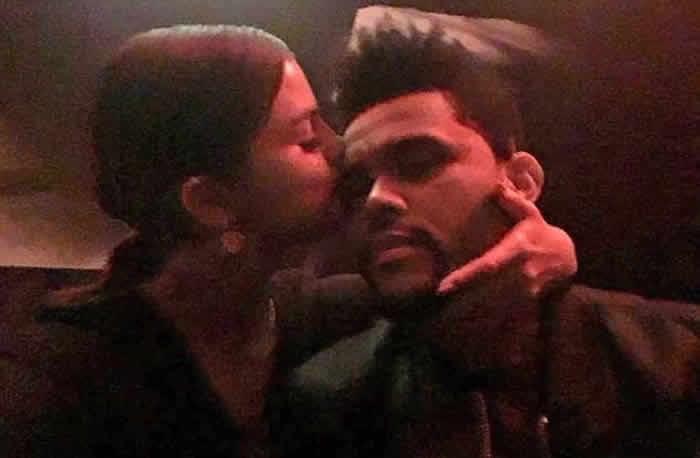 Good For You hitmaker Selena, 24, and 27-year-old Starboy singer The Weeknd shocked fans when pictures surfaced in January, revealing that they were dating. Selena had been linked for years to Canadian pop superstar Justin Bieber and there there had initially been speculation that they might get back together. Things became all the more a soap opera as The Weeknd had ended his relationship with Bella Hadid just months earlier – prompting the model to unfollow Selena on Instagram after news of the blossoming new romance broke.  
Read More: Selena Gomez Best Street Style 2017
Awkwardly shortly after their split, The Weeknd performed at November's Victoria's Secret Show in Paris, where Bella was walking. However the former couple kept it professional, nodding at each other on the catwalk. Coincidentally just two years earlier The Weeknd paid tribute to Selena, as they performed together at the 2015 VS show.