Not every home is flooded with natural light, but luckily these decorating tricks can make a huge difference. No demolition necessary it's all about optical illusions that add instant brightness!
1. Check Your Lighting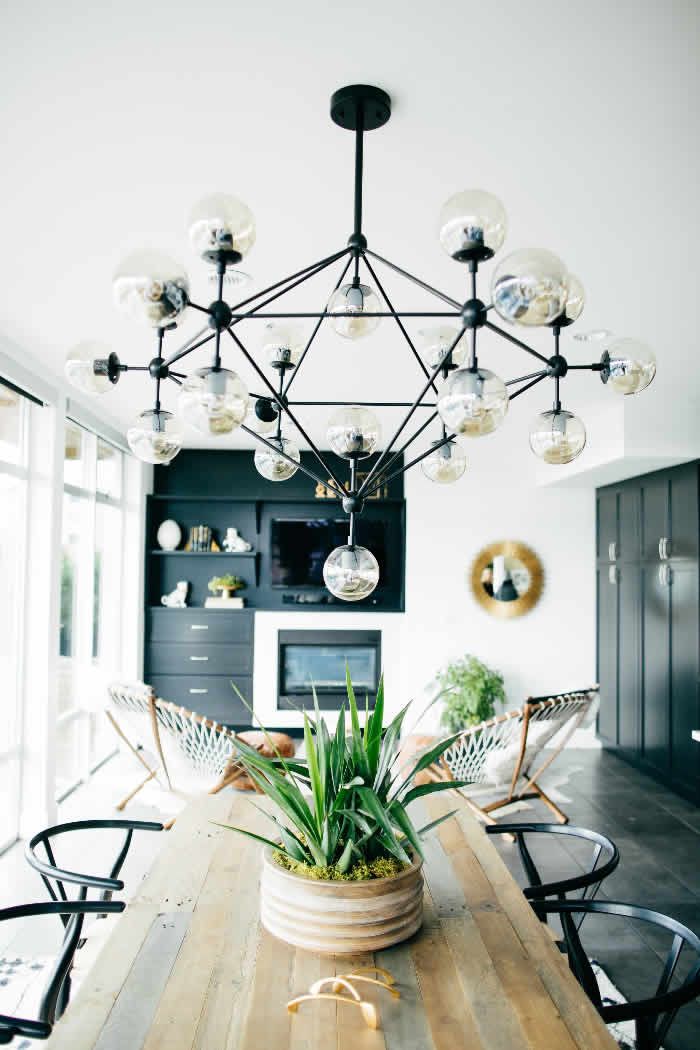 It seems obvious that adding ample lighting will brighten your home, but you might be overlooking some easy adjustments you can make to the lighting you already have. Switching out bulbs with the highest recommended wattage and keeping your glass lights clean can make a huge difference. If you have recessed lights, installing LED versions will drastically brighten your space while cutting down your electric bill.
2. Use the Right White Paint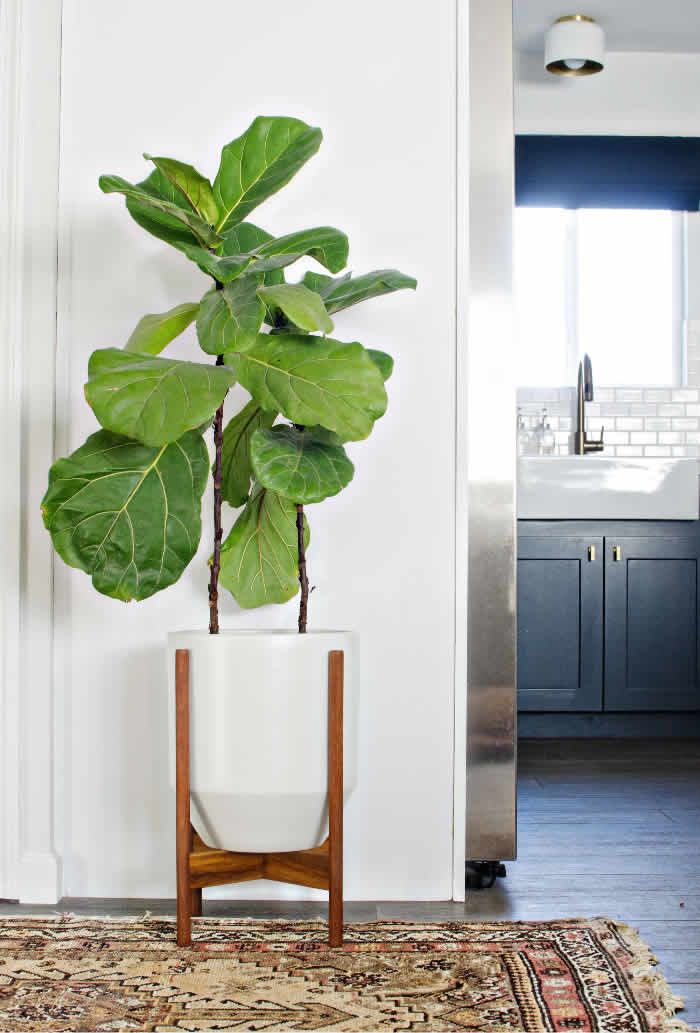 OK, so maybe white paint is a no-brainer for perking up gloomy interiors, but picking the right white? Easier said than done. To make sure you're picking the right shade of white, check out this list of favorite white paint colors chosen by top interior designers.
3. Avoid Dark and Bulky Furniture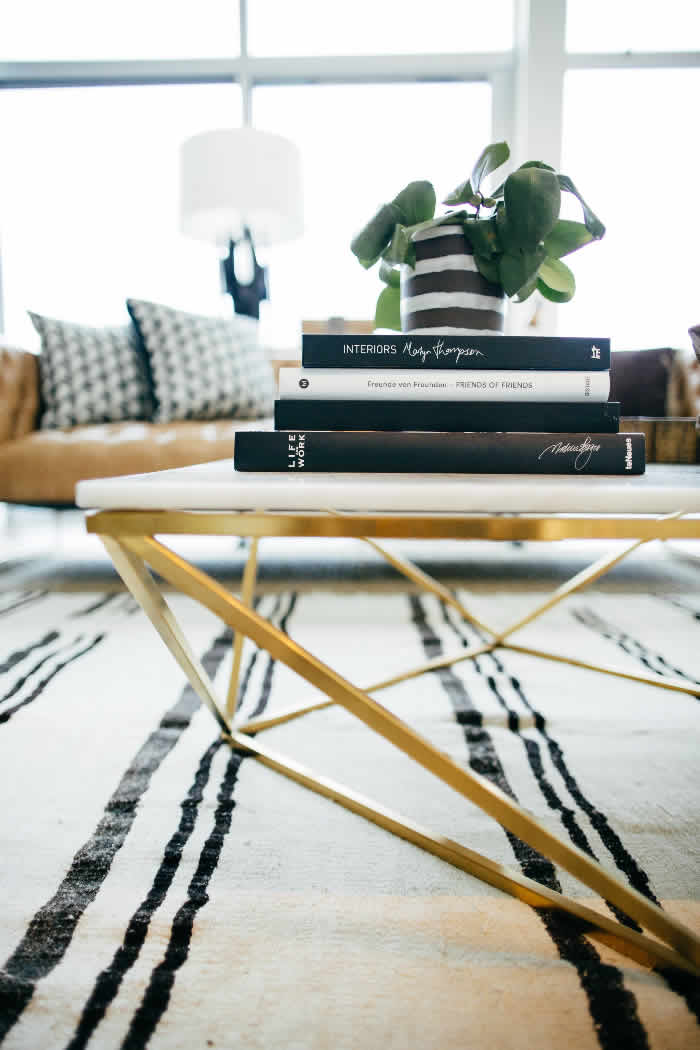 If you have a big, boxy coffee table in a deep espresso stain, you probably don't realize how much visual weight it's adding to your space. Try swapping it out with a lighter-toned table that has legs so that you can actually see the floor. It will instantly brighten the room. We love this trick for hacking the look of a white marble table.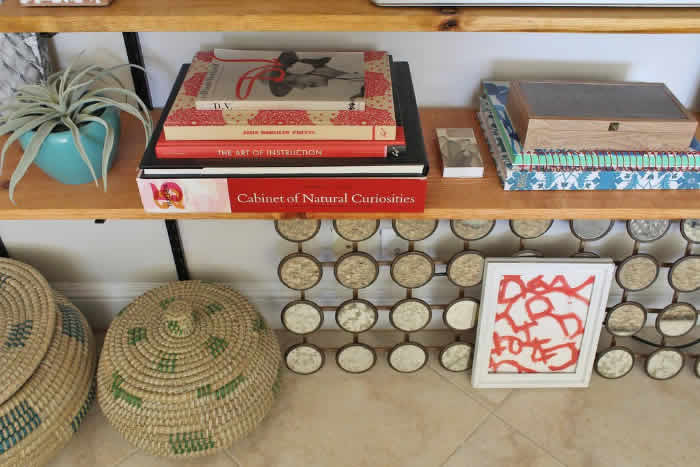 Open shelves can add depth to a small room, and feel less heavy than dark cabinets. If you're going to try this look, make sure to edit glassware, decorative accessories, or anything else that will be on display. Baskets can be a great way of adding storage without visual clutter. Learn how to build your own DIY open shelves on the cheap!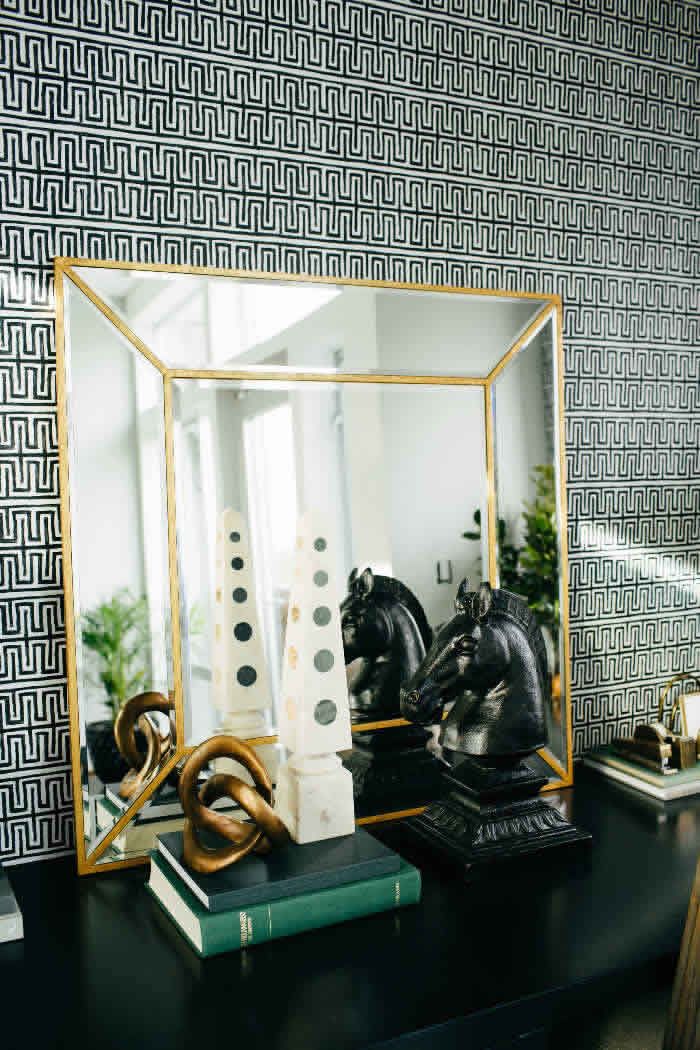 Mirrors can visually expand a room and also reflect light, making any space feel bigger and brighter. Here are nine ways to fake extra square footage just by hanging mirrors.
6. Install Reflective Subway Tiles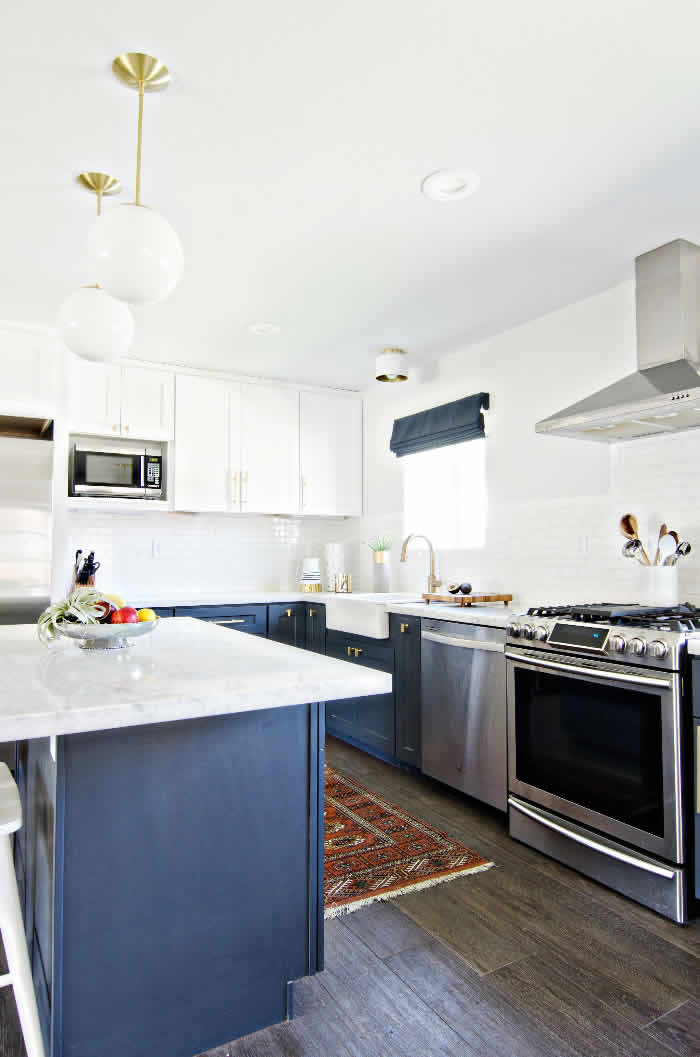 There is a reason these old-fashioned classics are still in vogue — clean and linear, subway tiles also have a glossy, reflective finish that adds light. They're miracle workers for dark kitchens and bathrooms! If you live in a rental or can't splurge on a tiled backsplash, try these peel-and-stick subway tiles instead!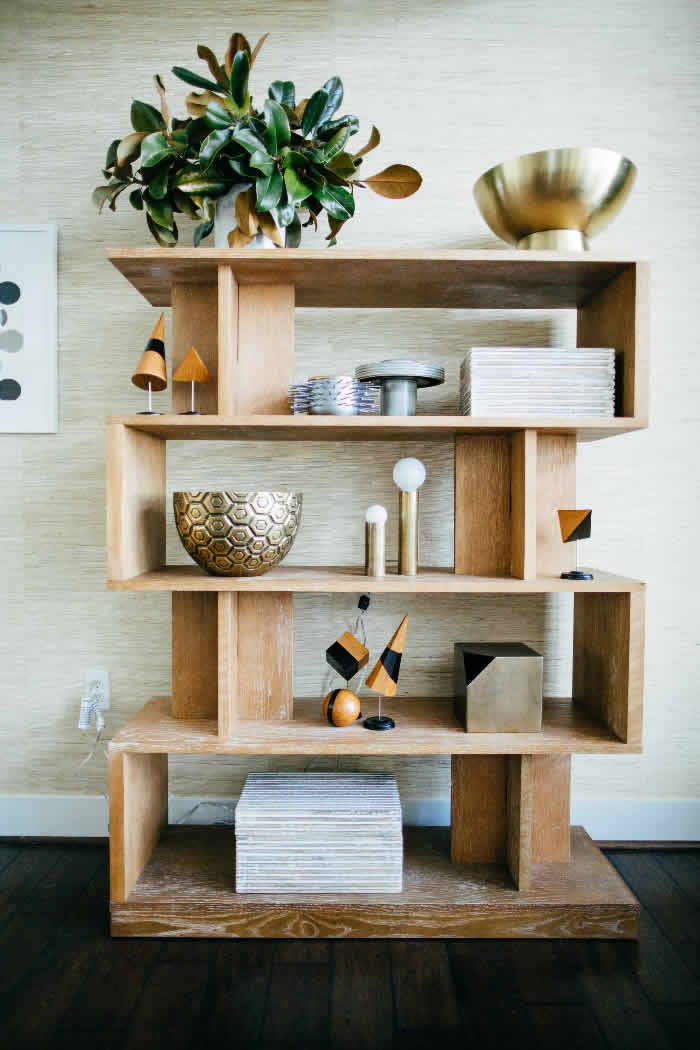 Clutter only intensifies the cave-like effect of a dark room. Our recommendation? Try this 7-day KonMari-inspired challenge to purge unnecessary clutter and get organized. Store things in style with these 15 organizing essentials every home should have.
8. Accent With Acrylic Furniture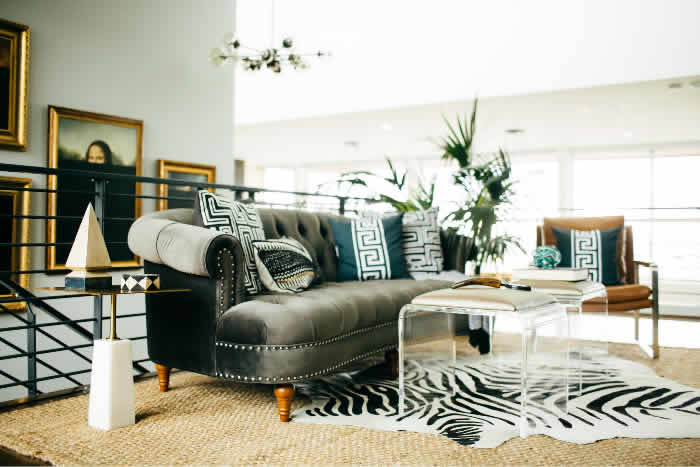 Acrylic furniture is a brilliant option for small or dark spaces, because it doesn't take up much visual weight. We love how these acrylic tables practically disappear in this room.
9. Decorate With Metallics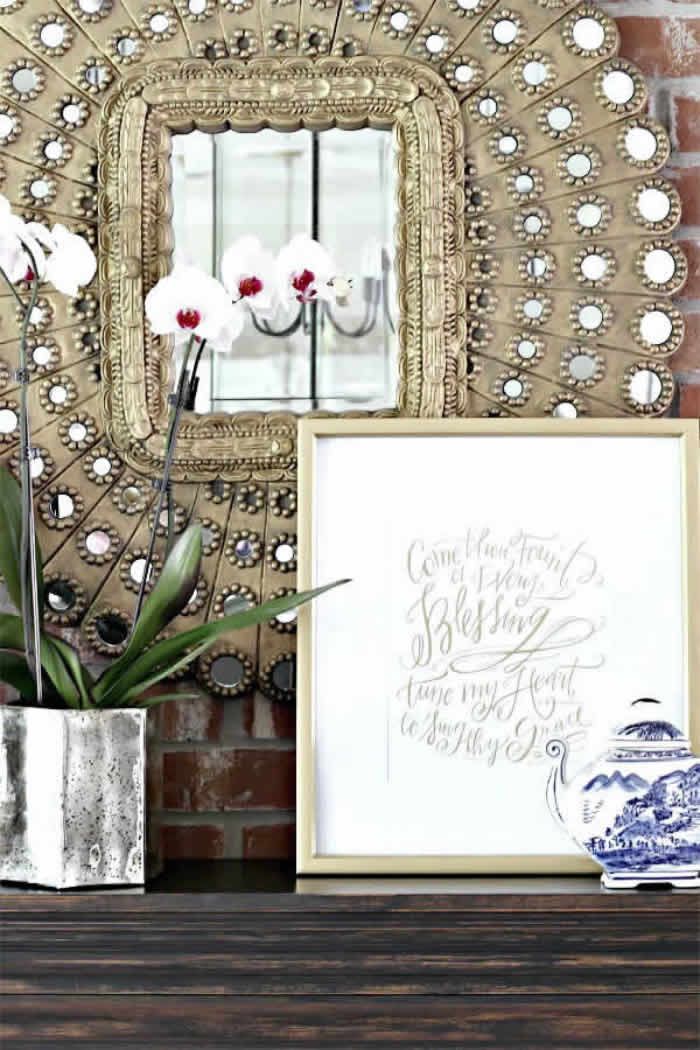 A little sparkle can go a long way. Introducing metallic finishes on everything from mirrors to accent furniture will only help reflect light and illuminate your room.