When it came time to decorate her one-bedroom NYC apartment, Victoria Solomon, interior designer and founder of Victoria Elizabeth Design, didn't rush the process. She spent eight months scouting the perfect pieces on Craigslist, 1stdibs, and antique sites and applying her creativity to DIYs. All her time and effort paid off; not only did she save thousands of dollars with her secondhand finds, but she created a masculine-glam apartment that packs more style into 750 square feet than most mansions have in total. We talked to Victoria to find out exactly how she did it. Read on to learn her pro secrets you won't be disappointed!
The brass coffee table is Victoria's favorite find and a seriously incredible score. It's an authentic Pace Collection design that usually retails for around $3,500. "I wasn't looking for it, but I found it on Craigslist for $85 all the way up in New Hampshire. It was in perfect condition having been stored away since the 1970s."
While Victoria loves to find bargains, she shrewdly invests in big pieces, such as this area rug and sofa.
"The desk and chair were Etsy finds that I fell in love with. The desk was found in a Palm Springs estate, which always makes me smile," explains Victoria of the home office that doubles as a sitting area.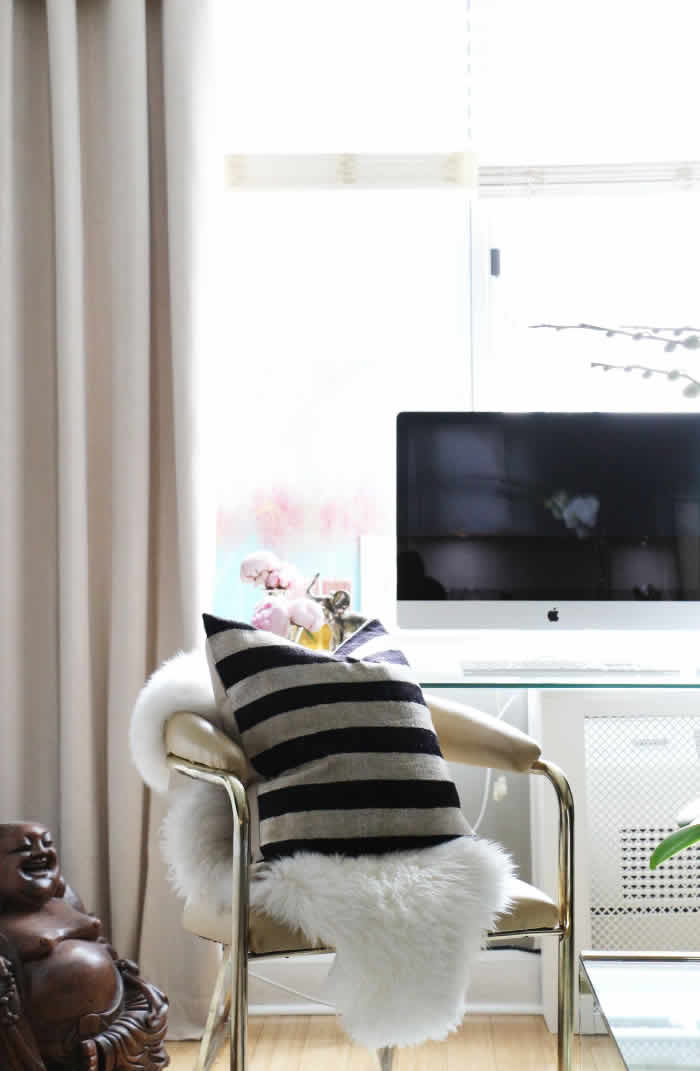 The campaign dresser in the entryway was found after much diligent searching. "Eventually I found this piece on Craigslist all the way out in Long Island. I had the brass refinished, but the wood was in excellent shape. It was a major score at $65!"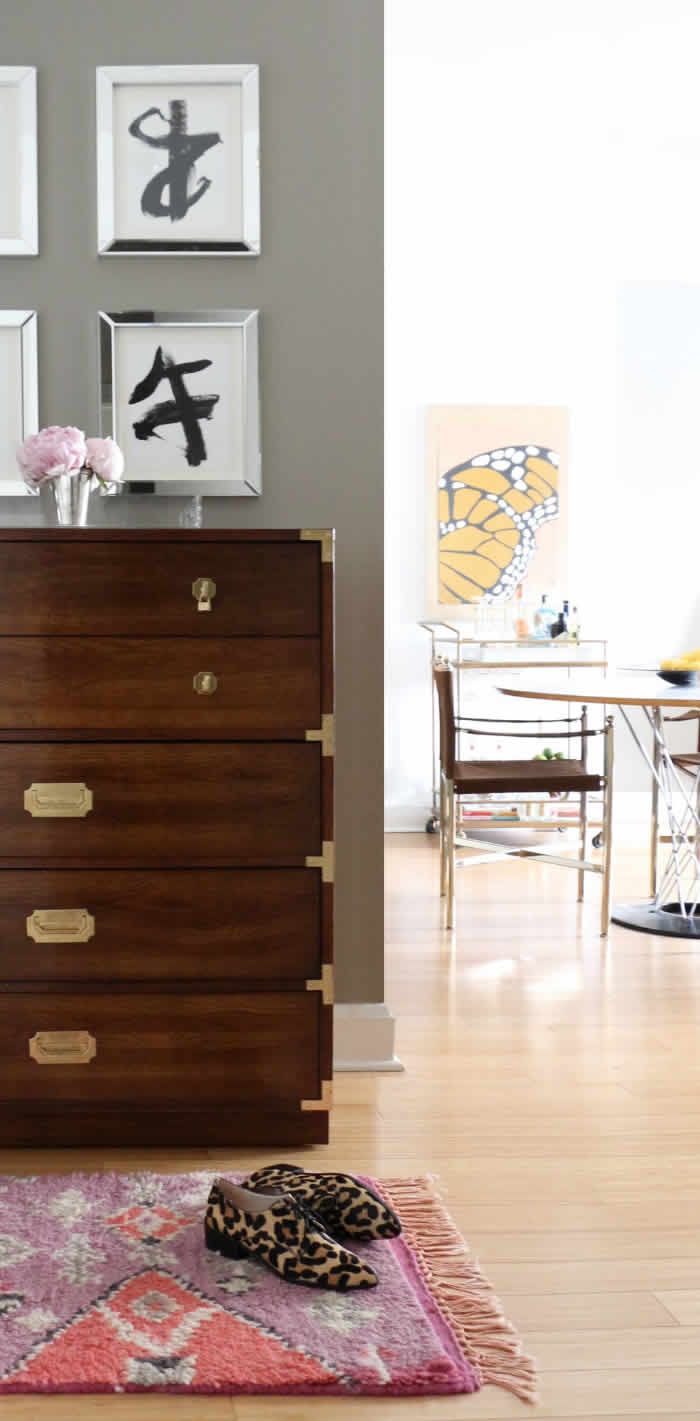 The apartment's look thoughtfully transitions from art deco to midcentury in the dining area.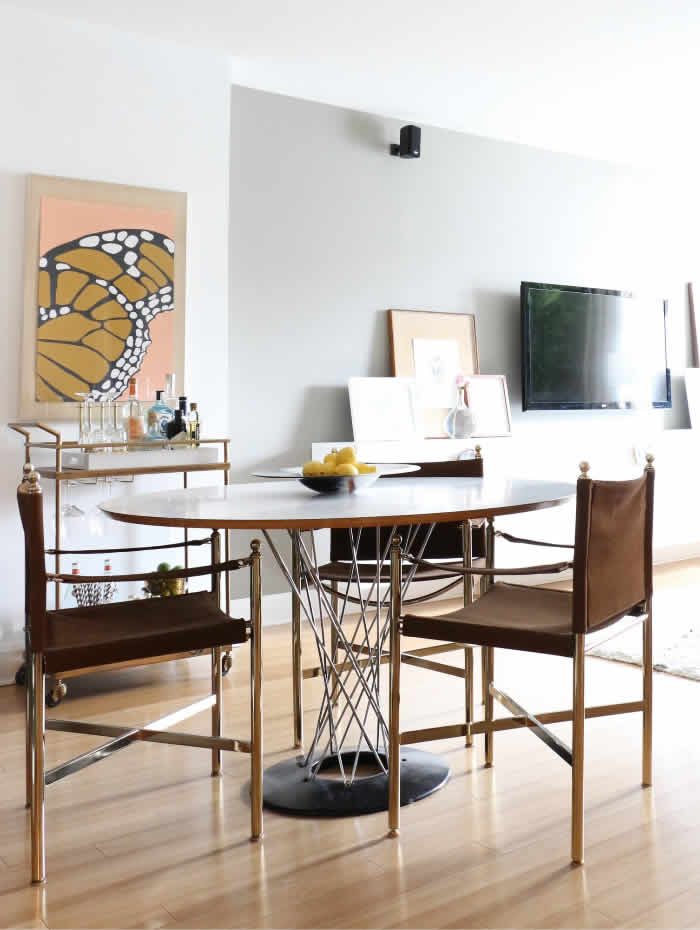 Victoria saved on art by making all the pieces herself. "Before I entered the world of interior design, I studied art specifically figure drawing so all the pieces in the space are my own."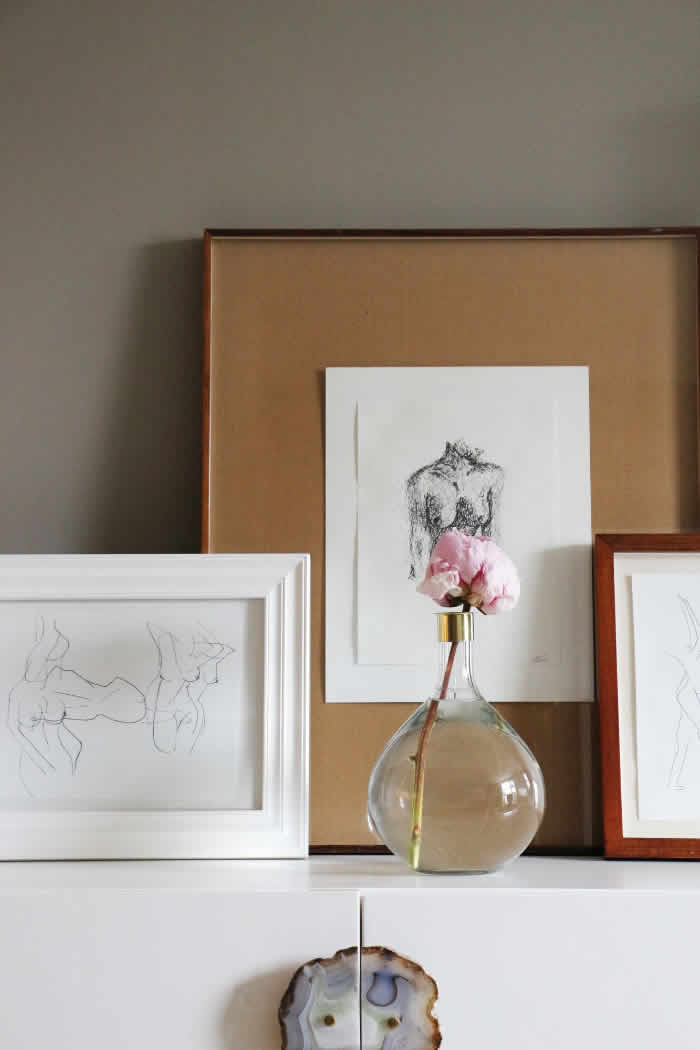 Victoria painted this butterfly in a retro color palette. "I wanted to create a piece that would tie in with the dining area (where it becomes a bit more midcentury and less art deco) and also make sure it was a statement piece," she explains.
No detail is overlooked on the bar cart, from an acrylic tray holding colorful cocktail napkins to a bundle of striped straws.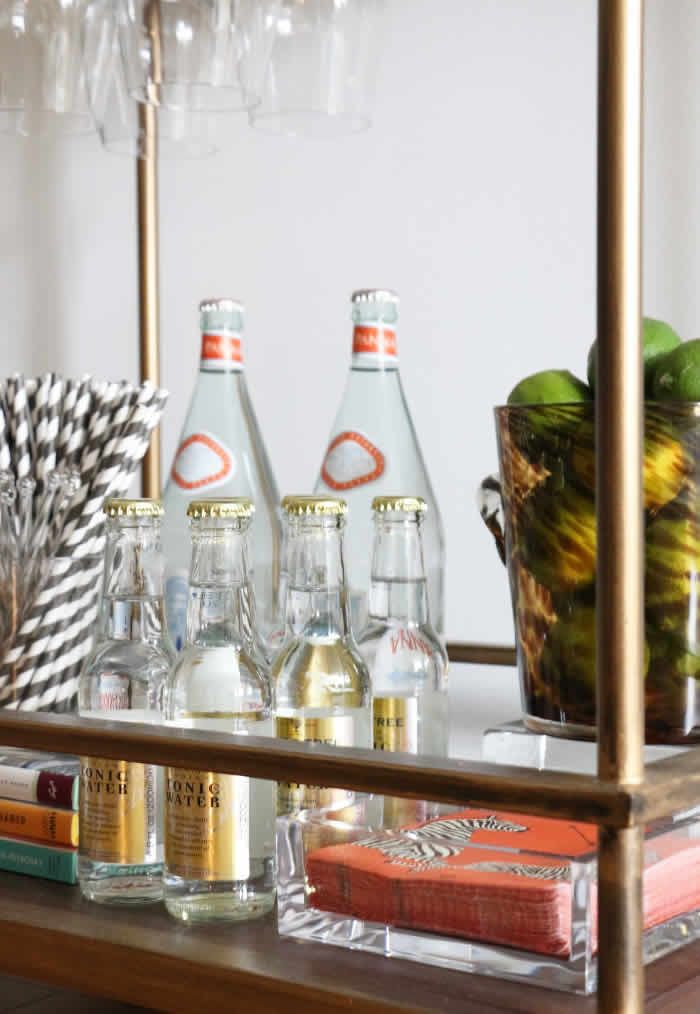 "I absolutely love dark, glossy walls," admits Victoria, who changed her bedroom design from beige and light blue to dark brown and red a week before moving in. "I happened to find this beautiful red silk remnant at Diamond Foam & Fabric in Los Angeles a couple days before and fell in love with it. It was just the right amount of yardage for the headboard, and I just knew it needed to be paired with brown, glossy walls."
Lacking sufficient closet space (a common story in small, city apartments), Victoria created 140 inches of storage by lining up three Ikea Besta floating cabinets under the TV.
An ingenious DIY transforms these Ikea Besta units into beautiful and expensive-looking storage; Victoria simply swapped the Ikea handles for gorgeous agate knobs!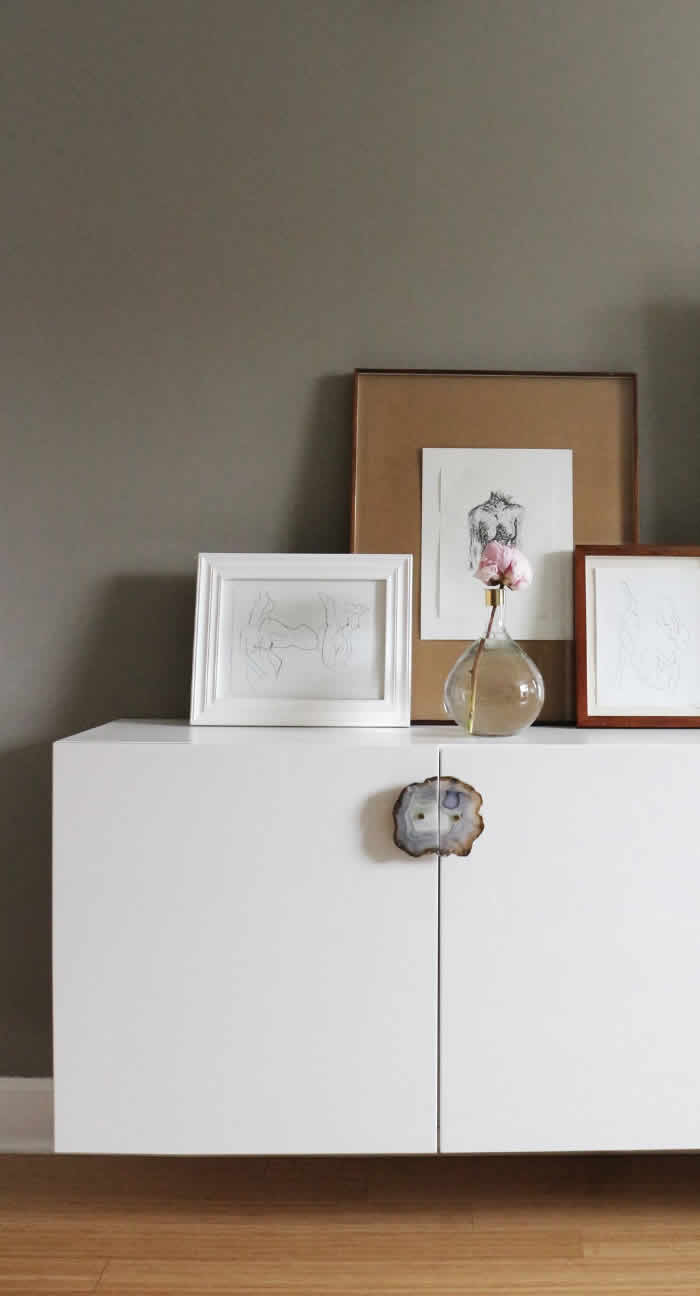 The black-gray sofa reflects Victoria's masculine-glam aesthetic, which is marked by dark, glossy tones and rich, textured fabrics.