Spring season is a great time to experiment with your style and try new things, but it might not be as easy as you think. Spring parties, outdoor picnics, and spring weddings are some of the social events waiting for you this season and dressing up may always be a challenge. Lydia Millen is a fashion blogger known for her modern classic style with a mix of urban, casual, and feminine touches that might inspire your spring looks. If you don't know how to refresh your style this spring, keep on reading to scoop some tricks from Lydia.
Make your sweater work in the spring months.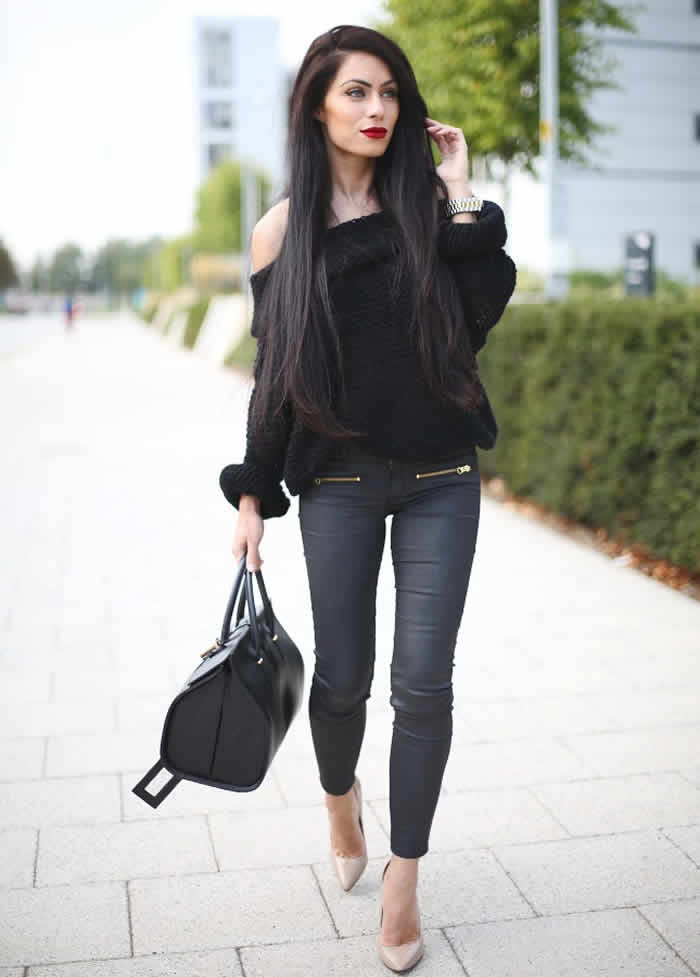 In the early spring, it's not yet the time to pack away your favorite sweaters that you wore in the winter as you can make them absolutely chic this season. You may think of selecting pastel colored or even brightly colored sweaters that can add some life to your spring outfits. Like Lydia, you may wear your pastel pink sweater in an off shoulder way styled with statement necklaces and white jeans that will look perfect for the spring months. Or, keep your spring looks modern and classy with monochromatic outfits or even head to toe neutral style.
Add some edge to your spring style with leather ensembles.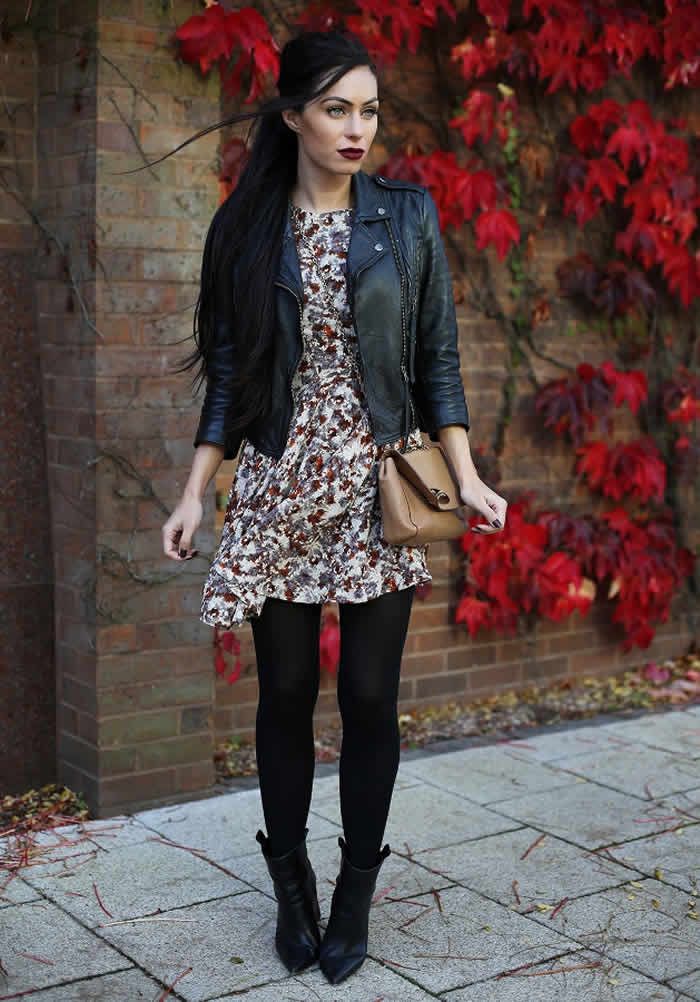 Leather ensembles can give your style some edge while keeping you warm in the early spring. Think of leather jackets, leather skirts, leather dresses, leather trousers and such that can be perfect to make your breezy ensembles appropriate for the early spring. Like Lydia, you may top your sheer lace dress with a black moto jacket that will give some flair to your girl's night out look. Or, simply tone down your brightly colored top with a pair of leather trousers or leggings, making them work in the spring months.
Dress up your favorite denim pieces with chic ensembles.
If you're a tee and jeans type of girl, chances are, you own a lot of denim ensembles and you wear them on a daily basis. Like Lydia, dress up your favorite denim shorts with a breezy ruffled top that will look carefree at the same time feminine with lace-up gladiators. Or, simply swap your favorite tee with an eyelet top, making your casual skinny jeans chic.
Embrace button-down dress and military outfits to give some effortlessly cool vibe.
Button-down dresses and military-inspired outfits will make your spring looks effortlessly cool. Like Lydia, you can make your edgy military dress a bit feminine by wearing it with an off shoulder top. Or, go for a breezy shirtdress that will give some casual-chic flair to your spring style. By heeding these tricks from Lydia, you'll be able to make your spring style fashion-forward and effortless.