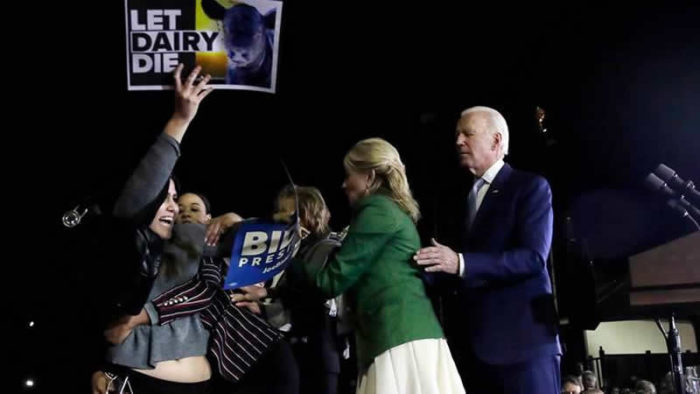 Biden rally in Georgia disrupted by protesters
During a rally after his speech in Congress President Joe Biden was interrupted by protesters against private detention centers. Biden addressed the demonstrators saying "There should be no private prisons" and he is "working to close all of them."
According to the details, President Biden's speech in Georgia was disrupted by protesters chanting "End detention now" and "Abolish ICE", in reference to the US immigration enforcement agency.
"I agree with you!" Biden told the demonstrators at the drive-in rally in Duluth. "I'm working on it, man! Give me another five days!"
WATCH: Pres. Biden is interrupted by protestors calling for the end of detention centers.

"Private detention centers should not exist and we are working to close all of them" https://t.co/konYfuLkmR pic.twitter.com/4N0kvYuU2X

— CBS News (@CBSNews) April 29, 2021
"There should be no private prisons, period," Biden added.
"I promise you, the only thing that's going to keep me from doing that is if you keep moving," Biden said in response to a chant of "end detentions now."
The incident comes as Biden is facing criticism on the right for his handling of a surge in immigration on the southern border, and pressure from the left, most recently the ACLU, to close Immigration and Customs Enforcement detention facilities.
It is not clear what the Democratic president meant. In January, he signed an executive order instructing the justice department to end federal contracts with private prisons, though the directive did not apply to detention centers for undocumented immigrants.
His Georgia rally followed his first primetime address to a joint session of Congress, and to the millions of Americans watching, to outline his multi-trillion dollar proposal to expand federal safety nets and rebuild the nation's infrastructure.