Justin Bieber hasn't really had a good history of owning animals. He ran into a lot of trouble when he tried to adopt a capuchin monkey in Germany many moons ago, and now there's this.
Shortly after Bieberoni adopted an adorable puppy named Karma last December, his dad Jeremy reportedly threw the pup out the window and into a snow bank after it bit Justin's little brother! Yikes! It's definitely scary to witness a puppy bite your child, but Papa Biebs should not have resorted to that action!
According to dog trainer Trevor Dvernichuk, after that incident (which supposedly happened sometime in February) the Biebers dropped off Karma and haven't come back for her since! It is now December, BTW.
Trevor recalled the incident, saying that after Jeremy dropped off the pup, he was told not to bring the dog back until it was socialized. So, either Trevor never socialized the dog or Justin Bieber never stopped by to pick the dog up after she was looked after by this trainer.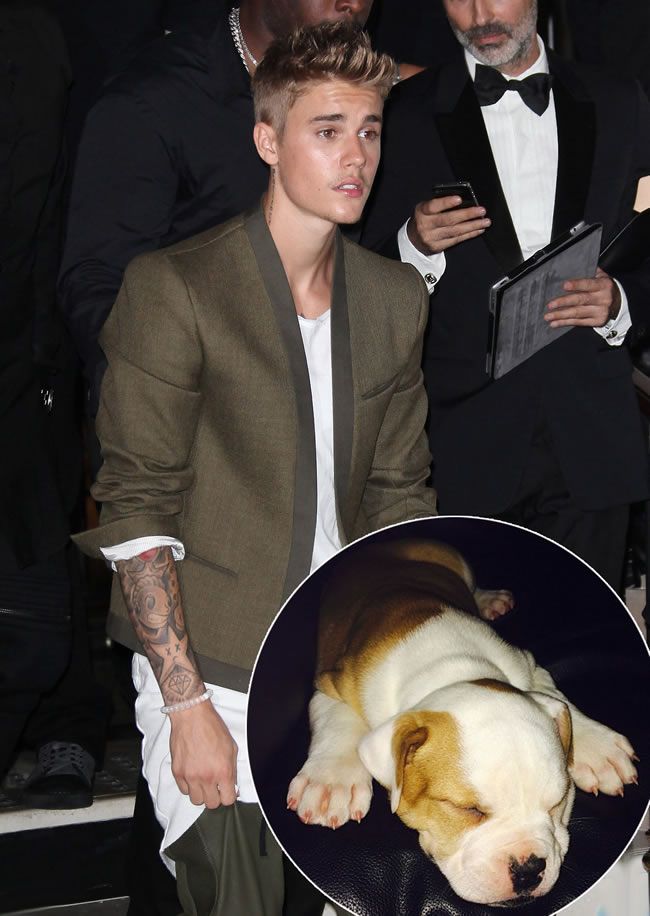 Now that Trevor is talking to the media about this, Jeremy is reportedly getting cops involved and telling everyone that the dog trainer stole the dog. But Trevor is ready to rumble against the 39-year-old's claims! He's reportedly in talks with lawyers since he wants to be paid for his services AND the fact that he took care of the American Bulldog from then until now.
Eep. That's a lot of drama going around for a puppy that Justin should've been responsible for! Hopefully these two can get things settled so Karma can be placed in a loving home if Justin decides against keeping her.