The Oscar-winning actor has been teasing for months now that he is considering running for governor against incumbent candidate Gov. Greg Abbott in Texas.
During a recent appearance on The Carlos Watson Show, the actor talked about the importance of making sacrifices for "larger rewards tomorrow".
The Dallas Buyers Club star used the debate over mask-wearing as an example and said he doesn't believe people are really scared of a "little cotton thing."
Also Read: Kate Hudson Is Shocked By Knowing Matthew McConaughey Is Running From Texas Governor
McConaughey further went on to explain how wearing masks can and will bring an end to the pandemic.
"This is a short-term inconvenience for long-term freedom," he said. "There's no data that says it's not a good thing, no data that says it is harmful, let's all take one for the team here."
Carlos Watson asked McConaughey if he would find running for governor "challenging" or if he would get a "buzz."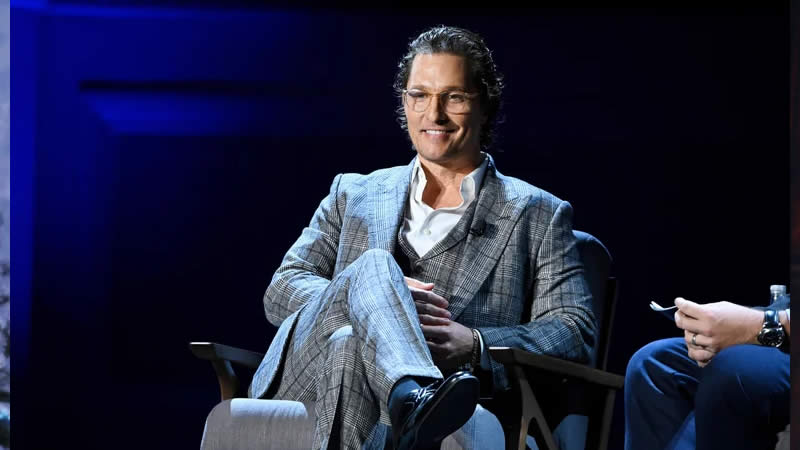 "Challenging, it would definitely be," McConaughey said. "But I don't know if that's the 'buzz.' I'm not interested in going and putting a bunch of band-aids on that will be ripped off as soon as I'm out. I'm interested in building something that will last."
In previous recommendations, The Center for Disease Control and Prevention (CDC) said wearing masks slows the spread of COVID-19, but some individuals refused to wear masks.
The 51-year-old stressed the importance of masks earlier this year after mask mandates were to be lifted in Texas. McConaughey has yet to formally announce his run for governor, but has said he is giving it "honest consideration".