Kerr, who shares a 9-year-old son, Flynn, with her ex-husband, Orlando Bloom, said in a recent interview that she's thrilled the actor has found love again with singer Katy Perry.
In a conversation with Drew Barrymore, Kerr gushed, "I adore Katy" and added: "I just feel so happy that Orlando has found someone that makes his heart so happy."
"At the end of the day, for Flynn to have a happy father and a happy mother is just the most important thing," she explained. "So I'm just so grateful that Orlando and Katy found each other and I'm so grateful that I found my incredible husband [Snapchat co-founder Evan Spiegel] and just that we all really respect each other."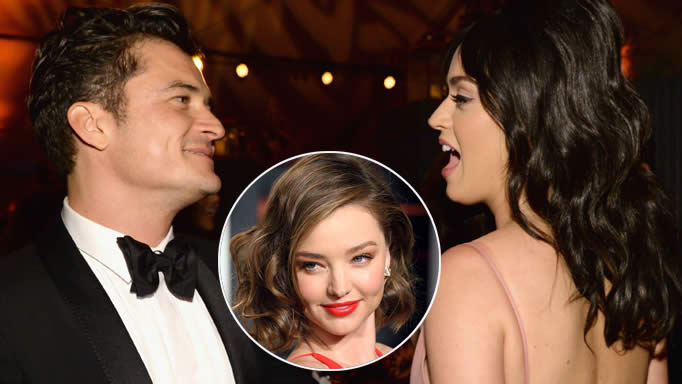 MORE: Miranda Kerr sends a congratulatory message to Katy Perry and Orlando Bloom
Kerr, 37, and Bloom, 42, were married for three years before they announced their split in 2013. She went on to marry Spiegel, 30, in 2017; the couple has two sons together: Hart, 2, and Myles, 1. Bloom, meanwhile, proposed to Perry, 36, last year, and they welcomed their daughter, Daisy Dove, in August.
"When it comes to special occasions, when we have to be together, we work it out," Kerr explained to Barrymore, adding that they're always considering "what is best for our whole family."
"But we really do always think of what is the best thing for Flynn," she continued, "and I just think that's the most important thing at the end of the day."