Hefner and Harris had only been married just shy of five years when the American magazine publisher passed away. Because of the couple's 60-year age gap, many were perplexed by their relationship while Hefner was alive — and even now, years after his death.
Regardless of how people may have felt about her and Hefner's unconventional relationship, Harris has maintained that she was in it for love. "I felt how much he loved me. I loved him so much," she revealed to People shortly after her husband's passing.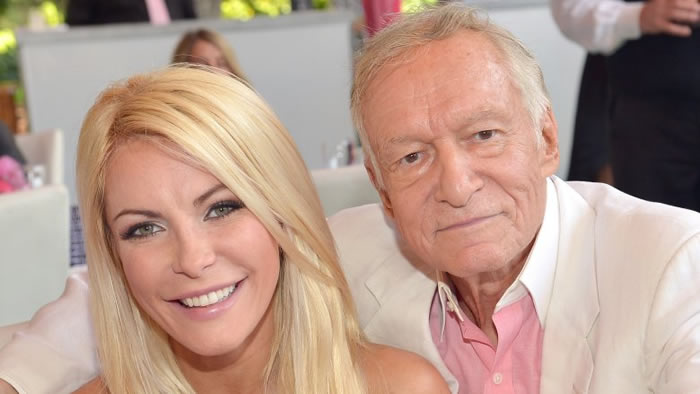 She continued, saying, "I will feel eternally grateful to have been by his side, holding his hand, and telling him how much I love him." But, what about now? Here's a look into Harris' life these days.
The week following her husband's death, Harris provided an update exclusively to People. "I haven't been able to bring myself to write most people back to thank them for their condolences," then 31-year-old Harris explained, before revealing that Hefner was laid to rest the weekend prior. "I am heartbroken. I am still in disbelief," she continued.
Harris went on to describe her late husband as "an American hero" as well as a "pioneer." Whereas many may have viewed Hefner in a certain kind of way because of his salacious lifestyle, Harris certainly saw him differently.
She revealed to the publication that her late husband was a "kind and humble soul who opened up his life and home to the world." Harris thanked Hefner's fans for their condolences and support and admitted that she was joining the world in mourning the loss of the iconic Playboy founder.