In case you somehow missed this moment during the Sussexes' interview with Oprah, Meghan said there is literally zero truth to claims she made Kate cry during a pre-wedding flower girl fitting, instead of saying that "the reverse happened."
"A few days before the wedding, she was upset about something— yes, the issue was correct, about the flower girl dresses—and it made me cry and it really hurt my feelings," Meghan explained to Oprah.
Also Read: Kate Middleton Shock: Family Member Speaks Out Against Meghan Markle
"And I thought in the context of everything else that was going on in those days leading to the wedding, it didn't make sense to not be just doing whatever everyone else is doing, which was trying to be supportive knowing what was going on with my dad and whatnot."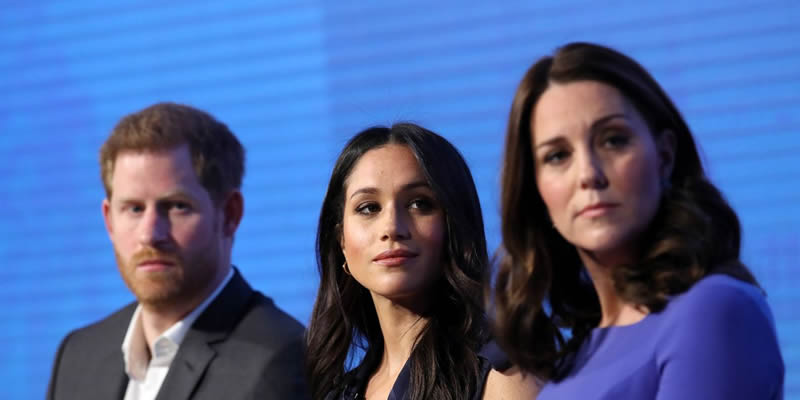 To be clear, Meghan said Kate had "apologized and I [had] forgiven her" but explained that the palace never corrected the false claims—even though she specifically asked them to.
Harper's Bazaar royal reporter Omid Scobie revealed part of the email that Meghan wrote to royal aides when they asked Prince Harry to cosign a statement squashing rumors that Prince William "constantly bullied" the Sussexes before they stepped down from senior royal duties.
According to Scobie's source, Meghan wrote, "Well, if we're just throwing any statement out there now, then perhaps KP can finally set the record straight about me [not making Kate cry]."
Scobie reports that "as with many requests made by the couple, her suggestion was ignored" and she was told that the Duchess of Cambridge "should never be dragged into idle gossip."