Prince William discussed mental health and the importance for men to open up on their struggles in the upcoming BBC's documentary 'Football, Prince William And Our Mental Health'. But in the hour-long show, the second-in-line to the throne also opened up on his love for spicy chicken. 
Speaking with Jamo, an employee at Nando's from South Wales, Prince William revealed he has often indulged in the food served at the popular restaurant thanks to his security officer.
Jamo asked: "You like Nando's?"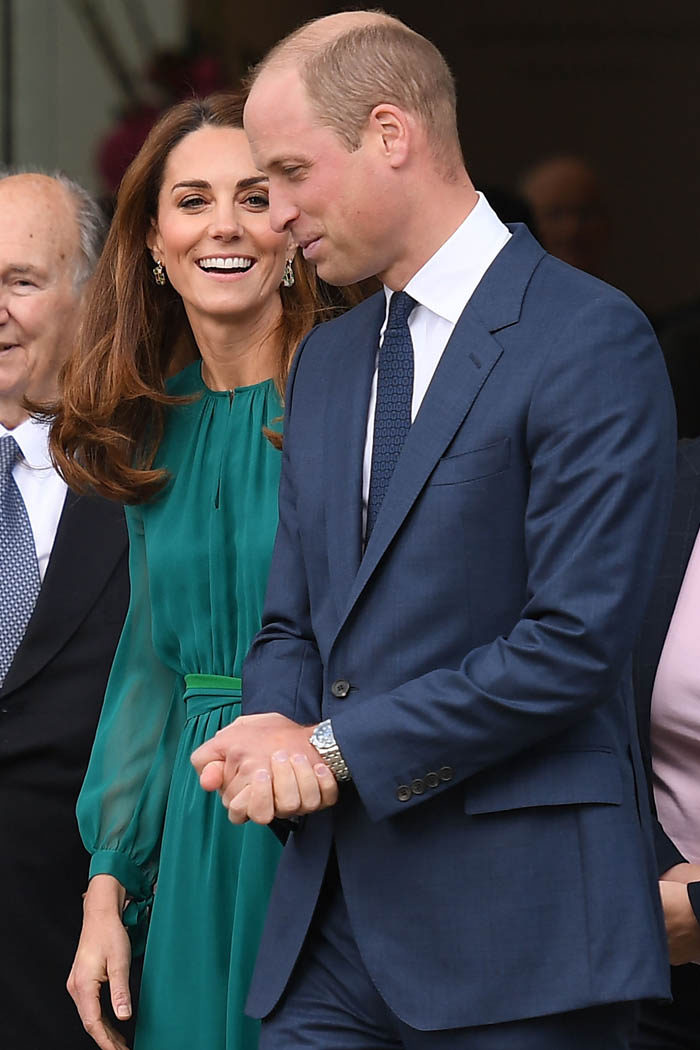 Prince William instantly replied: "I like Nando's — everyone likes a Nando's."
He then explained who helps him get the food from his local Nando's.
William said: "In fact, the policeman who's on with me again, he's the one who gets me the Nando's the whole time. It's his fault."
This isn't the first time Prince William has spoken about Nando's.
In April 2018, the royal met the co-founder of the brand, Robert Brozin.
Pointing at one of his security officers, William told the businessman: "This man here is your biggest fan, he's introduced me to Nando's.
"It's very good. He should buy a stake in Nando's."
Prince William isn't the only member of the Royal Family who has eaten at the popular fast food chain.
His brother Prince Harry has been spotted in the past ordering some take away with a friend from Nando's.
A stunned onlooker said: "It was surreal.
"He was very charming and politely refused a member of staff who approached him for a picture.  
"I was gobsmacked to see him."
Another witness added: "Moments after he left the restaurant clutching his dinner in a paper bag a member of staff jumped on the bench the Harry was sitting on and shouted: 'I'm on the Prince's throne!'
"Nobody could believe what happened."
According to the Daily Mirror, the younger son of Princess Diana and Prince Charles was also introduced to Nando's by one of his security officers. 
In the BBC documentary, Prince William tackles difficult topics related to mental well-being.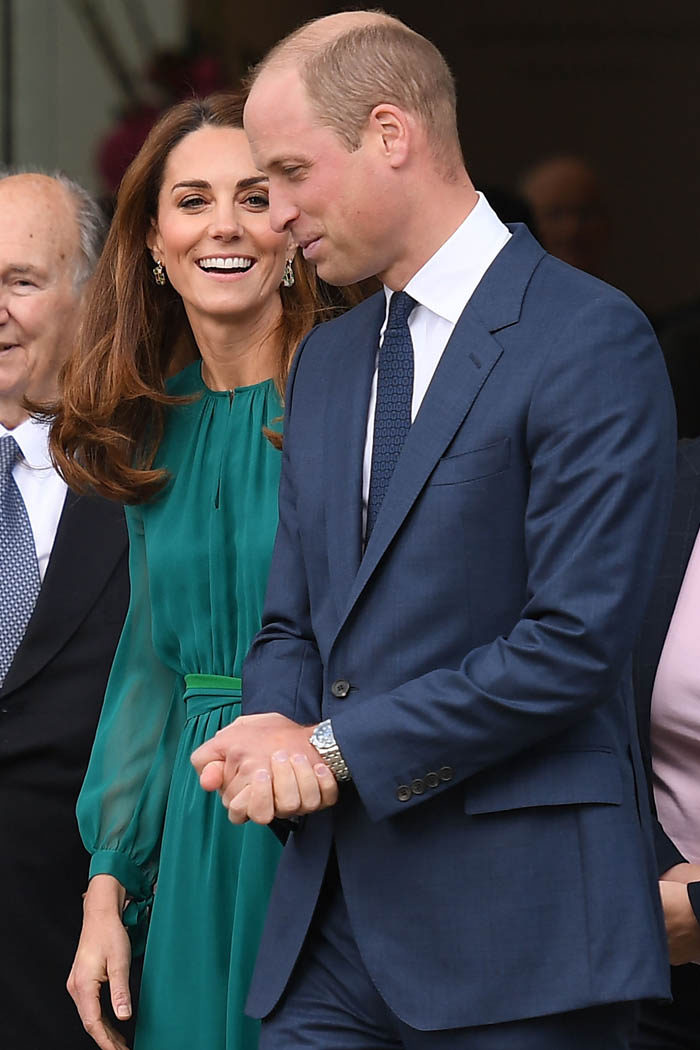 Speaking about public speaking and the anxiety that came with it when he first took on royal duties, the Duke of Cambridge revealed he managed to overcome his fear thanks to a simple trick.
He said: "My eyesight started to tail off a little bit as I got older, and I didn't use to wear contacts when I was working, so when I gave speeches I couldn't see anyone's face.
"And it helps, because it's just a blur of faces and because you can't see anyone looking at you.
"I can see enough to read the paper and stuff like that, but I couldn't actually see the whole room.
"I didn't realise at the time but looking back I'm like that's what helped because I couldn't see everyone's eyes, you don't feel like the whole weight of the room is watching you."