According to the National Enquirer, Johansson and Jost were planning to wed in the winter of 2019 and hopefully began to expand their family. The tabloid stated the actress was putting the wedding plans in motion and hoping to be expecting around the same time as well.
An insider spilled to the outlet the Black Widow star was sending out invites for people to attend the small, private ceremony that was supposed to take place in New York City. Noting that Johansson's previous marriages ended in divorce, the magazine stated the actress was "determined" to make this third one work.
The paper's insider added Johansson also wanted to give Jost "a child too, the sooner the better." "Scarlett thinks he's a special guy and knows he'll be a great daddy," added the source. But, the story got a bit confusing when the insider maintained Johansson could've already been pregnant at the time.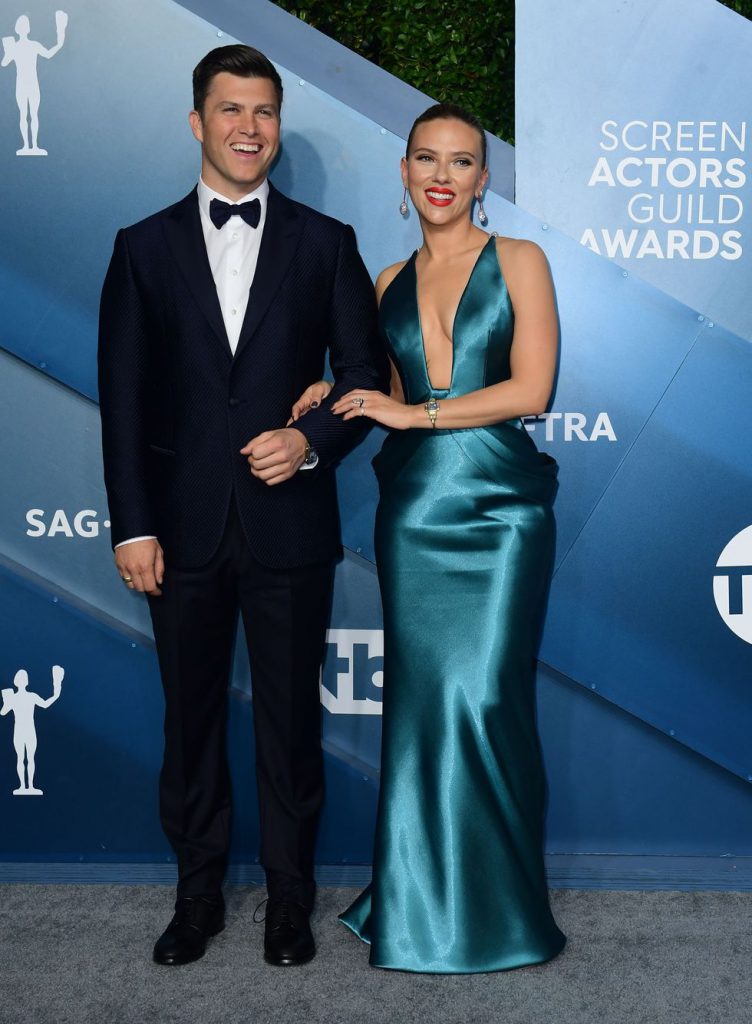 To convey its idea, the outlet used a photo of the actress at the Toronto Film Festival with a circle around her stomach, suggesting the actress had a "little bump." However, a year has gone by and Scarlett Johansson didn't have a baby or a wedding. Since the actress and the SNL host haven't tied the knot, it's clear the Enquirer had no idea what it was talking about.
In regards to the couple's wedding, Jost recently explained during an interview on SiriusXM's Andy Cohen Live that he and Johansson are "rethinking" their wedding plans due to the coronavirus epidemic. Much like other celebrities who had to postpone their ceremonies, Jost stated that he wasn't sure "when that moment will be" when he and Johansson will have their wedding.
As far as the Enquirer is concerned, the untrustworthy paper has created so many false narratives about Scarlett Johansson, it's hard to even keep up with the lies. Clearly, the tabloid has been running the "wedding" narrative for quite some time when it comes to the pair. We investigated the story and checked with a spokesperson for the actress who confirmed the story was false.