"It's easy to assume that a chandelier only belongs right in the middle of the ceiling in a formal dining room," says Kari Lloyd, editor at Rent.com. "The truth is, a chandelier can be an amazingly cool decorative piece. Try hanging a colorful, smaller chandelier in a corner for a splash of color or rig it to a tall floor lamp instead of a boring lampshade."
Here are some other ways to style your chandelier to match your home. Some looks might totally surprise you!
1. Transitional: A Balanced Look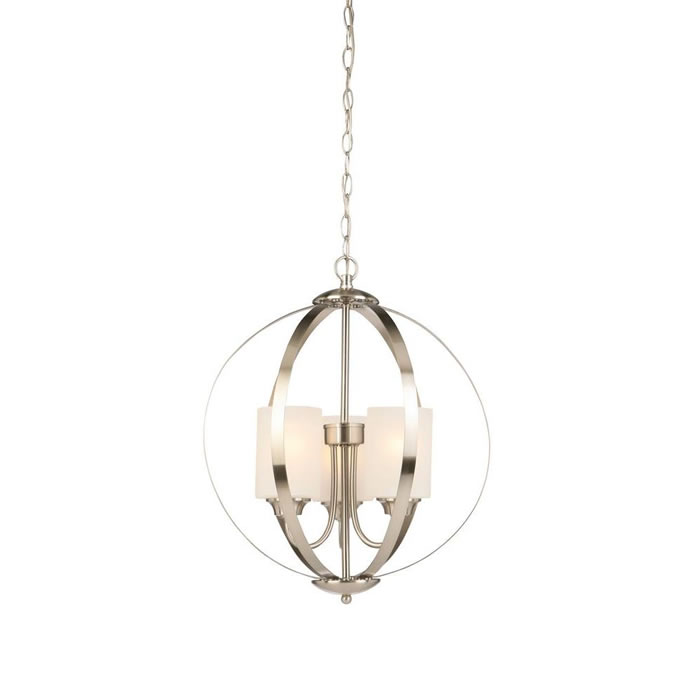 If your home's style teeters on the edge of contemporary and traditional, a transitional chandelier probably suits your needs best. The transitional interior design blends the comfort and warmth of traditional design with the clean profiles and understated colors typical of a more contemporary look. This style is all about meeting those looks in the middle. A perfect way to marry the two is by choosing a chandelier that combines traditional elegance with contemporary form think classic silhouettes with updated finishes and simplified lines. Complement this chandelier with a tone-on-tone color palette that mixes warm neutrals like taupe and gray with strategically placed accent colors, like a coral throw pillow or pair of table lamps. Complete the look with simple furniture and textural touches for a totally transitional space.
2. Industrial: Fashion Meets Function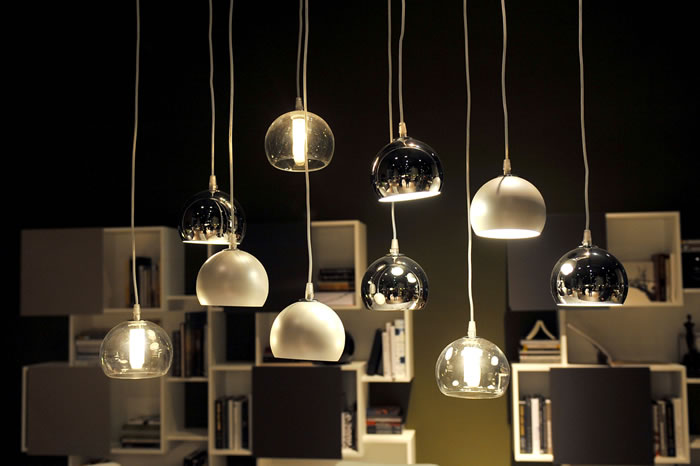 Industrial style puts a spotlight on no-nonsense furnishings and accessories. Showing appreciation for a lack of pretension and stripped-back architecture, this look is an unexpectedly perfect scene for a chandelier. Add a glamorous chandelier to an industrial space to take the room from utilitarian to unique. If you're hoping to make your chandelier blend in a bit better, opt for a fixture that takes notes for the industrial style's unassuming look think salvaged and humble, showcasing a play between form and function. Polish off this room scene with functional furnishings like no-frill stools and repurposed desks, a wide open space plan and cool coloration throughout.
3. Arts + Crafts: Attention to Detail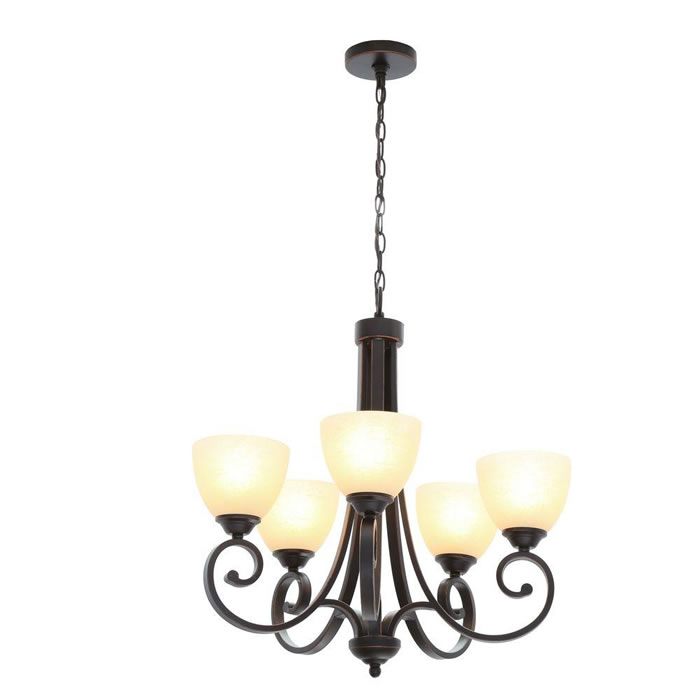 Refreshing and pure, the Arts and Crafts style is a nod to 20th-century appreciation for holistic design. A reflection of its roots in harmonious layouts, detailed woodworking, and handcrafted material, this design gets a jolt with the addition of a simply styled chandelier. Look to fixtures featuring warm metals like bronze, brass, and copper with a hammered or distressed finish. Finish the look with functional furnishings that embrace sturdy, unadorned form and well-crafted woodwork put on display think meticulous detailing in paneling, stairways, and trim.
4. Traditional: Timeless Elegance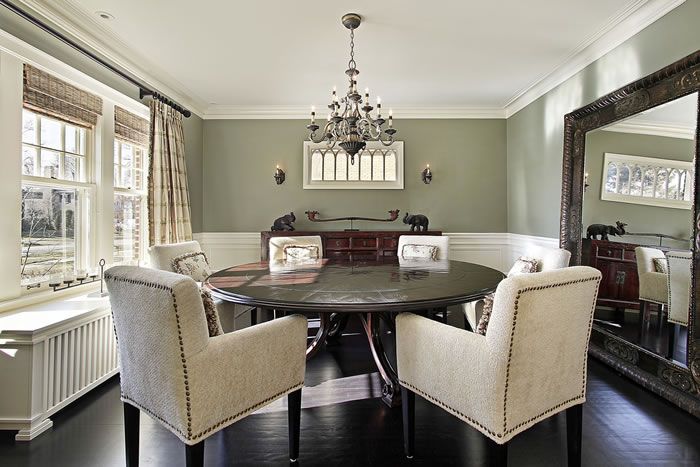 Drawing its inspiration from the past, traditional style is all about comfort. Every element in a traditionally-styled space seems familiar and properly placed, paying special attention to adding warmth and a welcoming overall tone. Traditional homes often implement refined furnishings, mannerly textiles and a sense of order throughout. Chandeliers are particularly perfect for this look, as they offer an extra element of ornamentation. Depending on the grandiosity of your space, choose a chandelier that adds a touch of contemporary style so the room doesn't get too stuffy. Complete the look with a layout focused on symmetry and soft edges throughout. Look for a color palette that is buttoned up with conservative colors (cream, beige, tan) and punch it up with bolder color (deep brown, burgundy). If you're adding a chandelier to a space featuring molding and trim, as many traditional homes do, opt for a cleaner, modern look to balance the style of the room.
5. Contemporary: Less Is More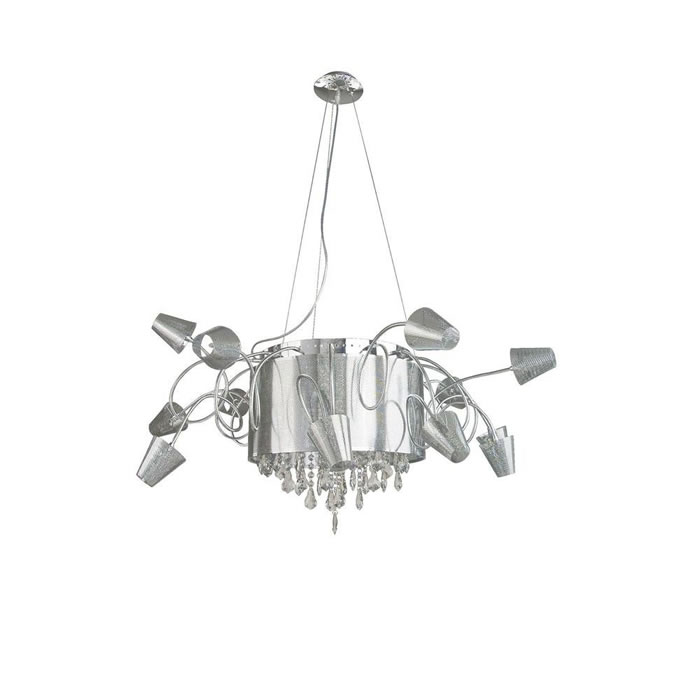 If your idea of comfort is a strong emphasis on line and form and zero clutter, then your style might be contemporary. While chandeliers seem to lean towards traditional styles, they can play well in contemporary pads with updated finishes and streamlined silhouettes. Keep the rest of the room pared down with simple lines and sophisticated neutrals—white and black are the basis of contemporarily designed spaces. Contemporary styles also put a focus on sleek, hard surfaces, avoiding wall-to-wall carpeting at all costs and adding simple area rugs where necessary. –lifehack