Recording superstar Alicia Keys may call herself "a beauty virgin," but with her first beauty campaign, she's proving she can easily go the distance while juggling a daunting number of projects.
The ubercreative Keys has her fingers in a number of artistic pies. In addition to singing, writing songs, producing albums and acting, Keys has a feature film-television and theatrical production company, AKW Productions, and owns the Chelsea studio where she records and where she sat for an exclusive interview with WWD. She's also partnered in the past with several companies, including Reebok and BlackBerry. Past acting roles have included the movies "The Secret Life of Bees" and "The Nanny Diaries." And she's the face of Dahlia Divin, Givenchy's newest fragrance, which will launch globally in September.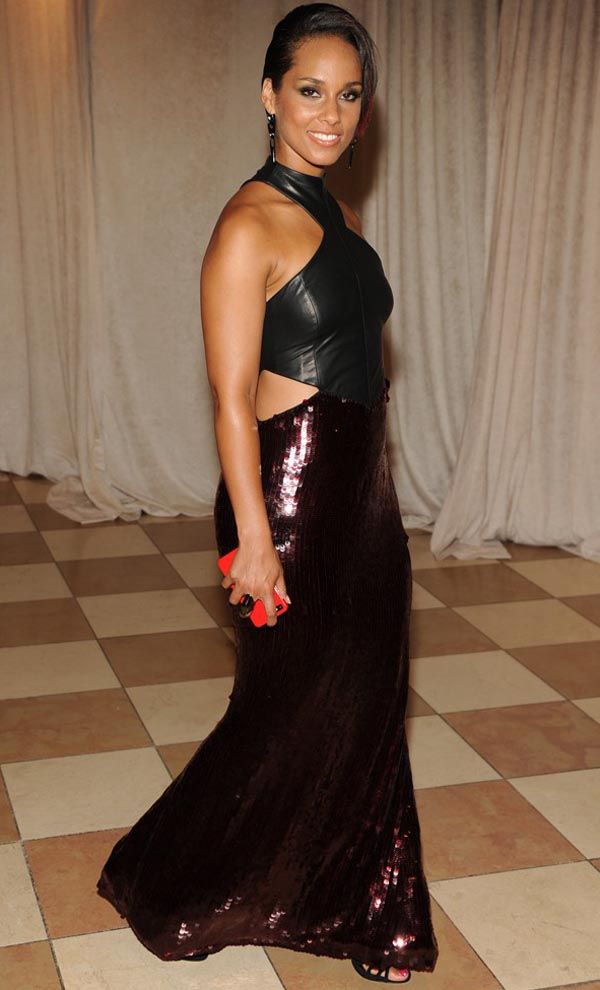 But like that classic Hollywood truism, what Keys really wants to do is direct. "Oh my God, I love directing! I did this short for Lifetime along with Jennifer Aniston, Demi Moore and three other incredible female directors. It was about how breast cancer affects the family, from five different perspectives. And I directed that, and I fell in love with it, because I related to all the different sides the actor, the writer and their vision for it, the studio, because they have their thoughts on it, and being able to relate to every single part of it and make it smooth and interesting and bring out the idea as beautifully as possible." Keys brushes off suggestions that her plate is overfull. "Women have always done so much, been a part of a lot of different things," she said. "Everything I do, I have a real passion for it. And I definitely wouldn't do it if I didn't believe in it. The juggle is sometimes challenging, and I've also learned how important it is to slow down and not to be too flustered. But I think it's a blessing that I'm able to experiment and try things that I believe in. [I do the] production company because I really think that there are stories, new stories, that need to be told. I find often times you see the same story over and over that gets told."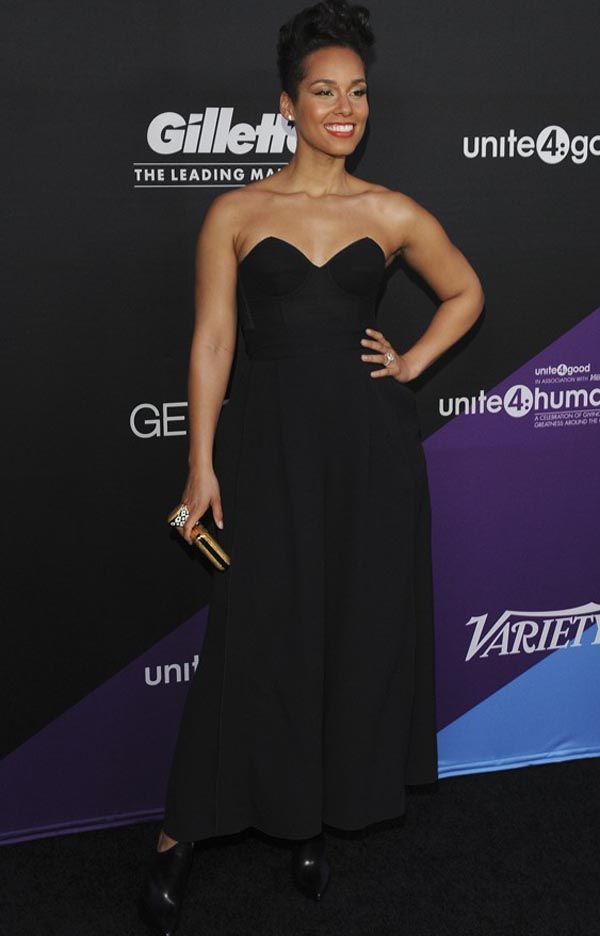 Keys is interested in approaching stories from a completely different point of view. "I want to be a part of telling those new sides of stories. I don't talk about things too early, but there are some really great things in the production work coming up." She was inspired by acting in her first Broadway play, "Stick Fly," which she coproduced in 2012. "It's such an incredible story about a black family in Martha's Vineyard," said Keys. "There are many black families in Martha's Vineyard, but I'd never seen a project from that point of view. Being inclusive translates into so much diversity within the people who we interact with every color, every age, everything. I really love theater. The problem for theater with me is that you're required to stay in the same place for quite a long time and the commitment is extremely long. It's really intense.
So far, with my first love which is music the timing hasn't lined up in that way. But with the right kind of run, I'd love to do that." But she does know that she doesn't want to rest on her considerable laurels. "At what point did Bob Dylan become Bob Dylan? At what point did Bob Marley become Bob Marley? When did Nina Simone become Nina Simone? When were these artists able to understand that they had a true impact that they could leave behind and give for people to find sustenance in, to relate to and not to feel so alone? I hope that's what this album does, that it opens up a new way of communicating." She's especially loving one song, dubbed "Killing Your Mother," which she insists isn't meant to be taken literally. "It's about emotions. I'll leave it at that."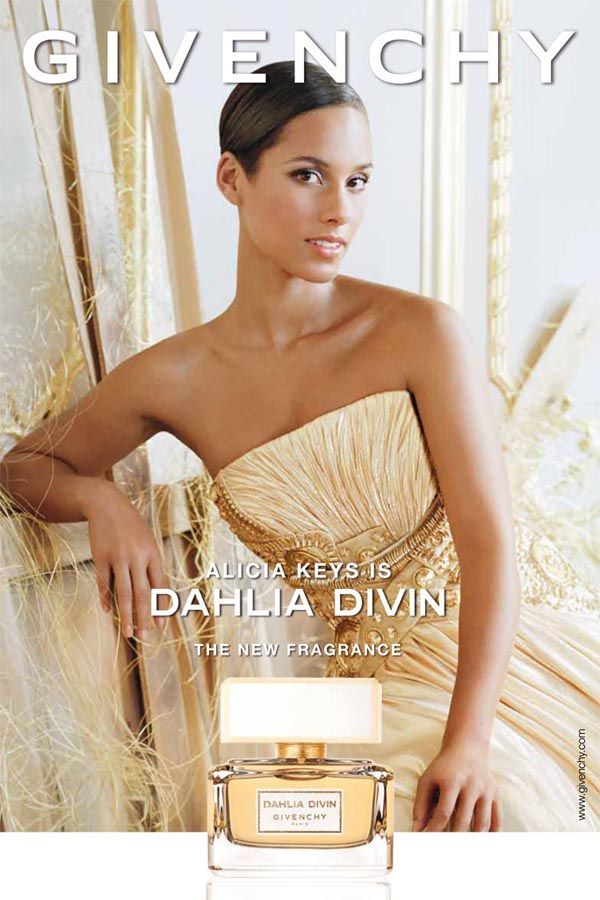 She was also adamant about making a full album for this offering. "As artists, we stopped making albums and began making singles," she said on the rise of iTunes. "Obviously record companies need to go where the business is, so we started making singles. Which is cool, but there's something so amazing about an entire body of work, a collective view, that sense that all of this music came from one artist."

She became involved with the Dahlia Devin fragrance campaign via her personal friendship with Riccardo Tisci. "Spiritually we're a lot alike. The fashion world can make you a little soulless. So when I met him, it was nice to see that he's really soulful. He did this awesome thing with me on the 10th anniversary of my first album. We did four intimate shows with just me on the piano, and he designed the look for them. It was heavy metal everything of his is just really heavy," she laughed, "but it was supercool. As time passed, [this fragrance campaign] came to fruition. I love what Givenchy is about. Givenchy is this timeless, chic, but very strong woman, but with an edgier, almost street feel. I love that she's raw, but she's powerful and that's who I believe I am, too."

Of Dahlia Devin, Keys noted, "This scent is grounded, but still has a femininity that is very earthy, and I love that." The scent, developed in-house by Givenchy perfumer François Demachy, combines notes of jasmine, mirabelle plum, patchouli, vetiver and sandalwood. Eaux de parfum in three sizes 30 ml. for $65, 50 ml. for $90 and 75 ml. for $110 will be offered, as will a 200-ml. Skin Dew, $53. In the U.S., the scent will be sold in about 1,500 doors, including Macy's, Neiman Marcus, Bloomingdale's, Saks Fifth Avenue, Nordstrom, Lord & Taylor, Dillard's and Sephora. Nicholas Munafo, U.S. president for LVMH Moët Hennessy Louis Vuitton fragrances, noted that Keys will make an appearance at Macy's Herald Square on Sept. 2 in support of the fragrance.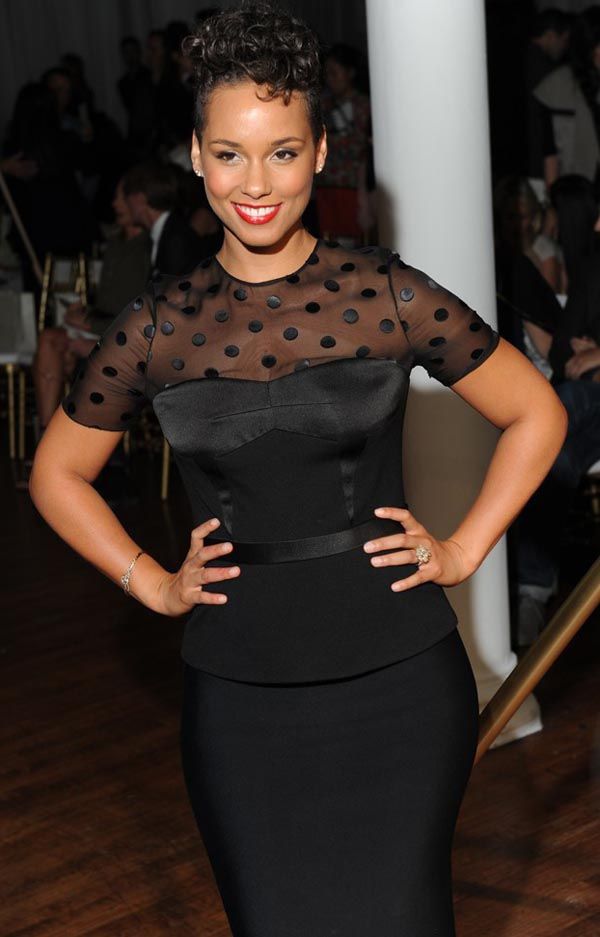 Keys also embraced the Dahlia Devin concept, which is to celebrate women as modern-day goddesses. "As women, we are very diverse but strong and passionate," she said. In many eyes, especially those of Parfums Givenchy's global president Thierry Maman, she is just that. "As a brand, we are aristocratic, charming, witty. Alicia has all of these values and is a classic woman, like Audrey Hepburn," said Maman. "Also, Alicia has global appeal and is at the top of the charts." Tim Walker shot the print and television advertising, which was shot in a Parisian atelier and based on the concept of breaking out of one's boxes. Tisci designed the dress Keys wears in the ads, and Keys wrote the music for the TV spots. "We'd started working on the music in Paris, and then Alicia came back with a brilliant soundtrack," said Maman.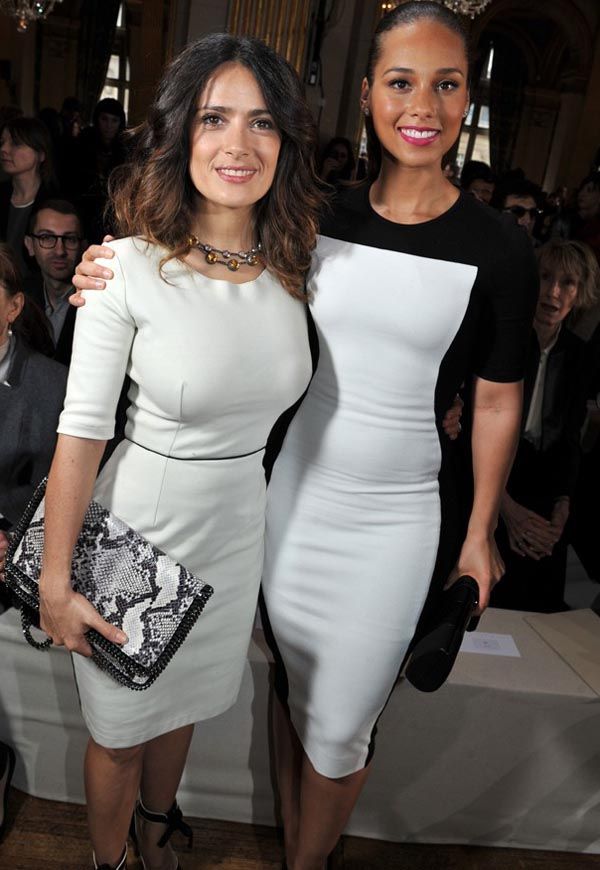 Munafo added that the advertising and promotional push will also include a significant digital campaign, which will include a tie-in with Keys' social media platforms, with a U.S. online presell campaign to begin in mid-July. In the U.S., print ads will drop in October fashion, beauty and lifestyle books. Timing for U.S. TV is still being determined, said Munafo. While all involved declined comment on projected sales, industry sources estimated that the fragrance could do as much as $100 million at retail globally in its first year on counter.

Keys would like to see more diversity, especially in the beauty world. "It seems that only one type of beauty is seen as beautiful. I think it's very important that we stretch that concept and the way that it's viewed. The biggest mistake is to think that beauty is physical. Beauty is so internal, and it's about who you are and what you believe in, what you stand for. That's what makes you beautiful. I think that's really important to infuse into the conversation in the beauty world. I would like to see different representations of what beauty is. I'd like to see women with a little more voluptuousness. There's no way in the world that we're all a size 2, and people beat themselves up if they're not small enough or light enough or dark enough or skinny enough. It's tricky to navigate that. Also, I don't think we've all been encouraged, as women, to really speak out. If we're really opinionated, or very knowledgeable or very wise, suddenly it's like, 'Oh, she's bitchy, she thinks she knows it all.'"

She credits her mother for many things, including her views on the important things in life. "If you met my mother, you would know," she said with a laugh. "She'd make anyone behave! And I really, really appreciate that about her. She's taught me so many valuable lessons. I remember being six and not wanting to go to a friend's birthday party anymore. She was like, 'You can't tell people you're going to do something and then just not do it. If you say you're going to do something, then you're going to do it.' When I was 14 and was breaking out all over, she was like, 'Well, it keeps you humble.'"