The curves of the roofline don't just form an organic silhouette.
Its contours also define the interior's three living spaces – a sauna in the front followed by a bedroom and gathering area, and a kitchen and dining room to the rear. Off the back, the roof unfolds to create a sheltered outdoor terrace.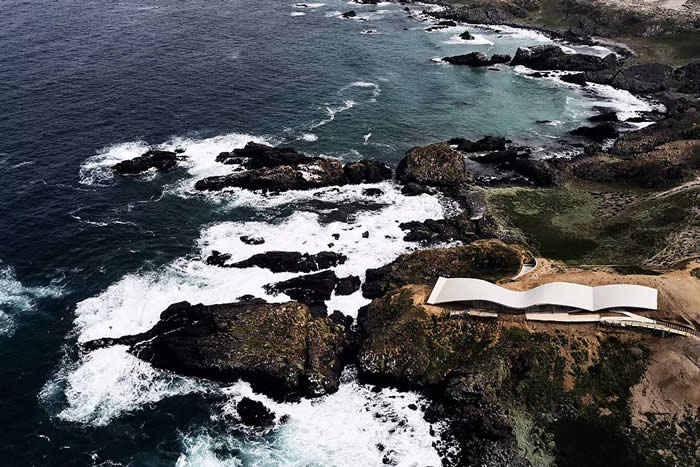 The sweeping canopy is supported by steel columns and walls of glazing, immersing ever room in views of the dramatic coastal landscape.