The flat surfaces extend off the bank developing a series of floating terraces.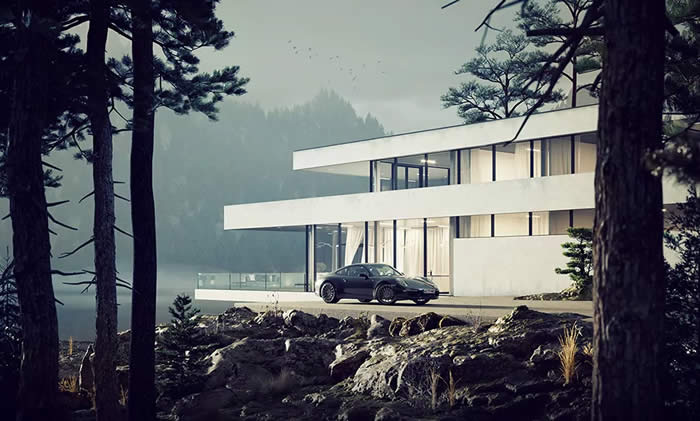 Interior living spaces are housed in the two glass boxes, keeping inhabitants immersed in the landscape even when indoors.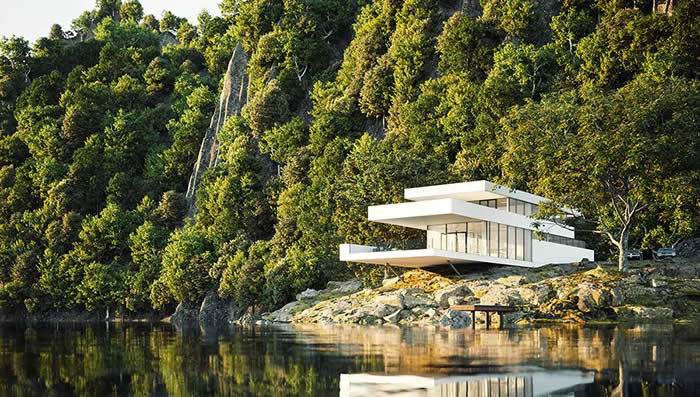 A lighted path leads to a dock where owners can toss out a line or board a boat to take complete advantage of the waterfront location.