Featuring an abundance of geometric figures, colors and materials, the design generates a whimsical, remarkable "garden", based on the concept of four seasons.
Visitors are welcomed by the "spring" themed atrium, extending to the reception area, where kids and parents leave their shoes and coats to start their experience. Here, x+living has integrated a set of decorative elements including flower balls, plant stems, butterflies, bees, and ladybirds, within the deconstructed design and then reorganized them into an unexpected natural landscape that stimulates the imagination.
While walking through the interior, customers observe an ever-changing scenery that is neither fully visible, nor predictable. The stitching of different geometries and the accumulation of bright colors, although irregular, is far from disordered and chaotic. on the contrary, the result is a harmonious combination of internal elements, aligning with the main "four seasons" theme.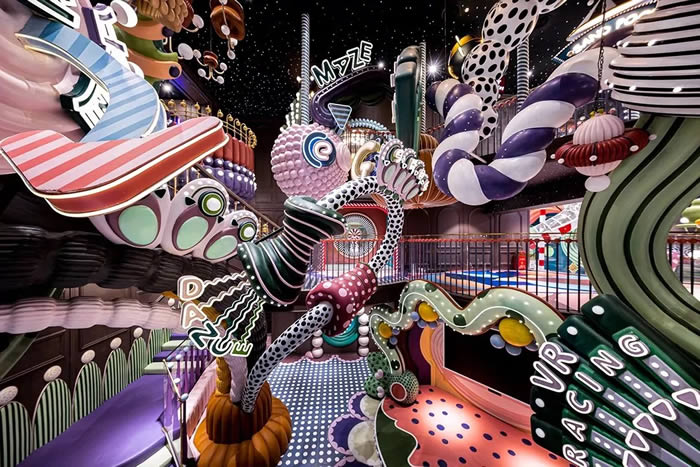 Every detail incorporated by x+living has a practical functional significance. For example, the cabinets and shelves well camouflaged as plants can be used for storage, the seats shaped like flowers serve as leisure sofas, and the bulbs hanging in the air hide lighting and sound equipment inside them. Here, the functional and aesthetic values of design are perfectly mixed.
Children are introduced into the maze through door holes and climbing stairs, etc. In this way, their innate sense of free exploration is greatly stimulated.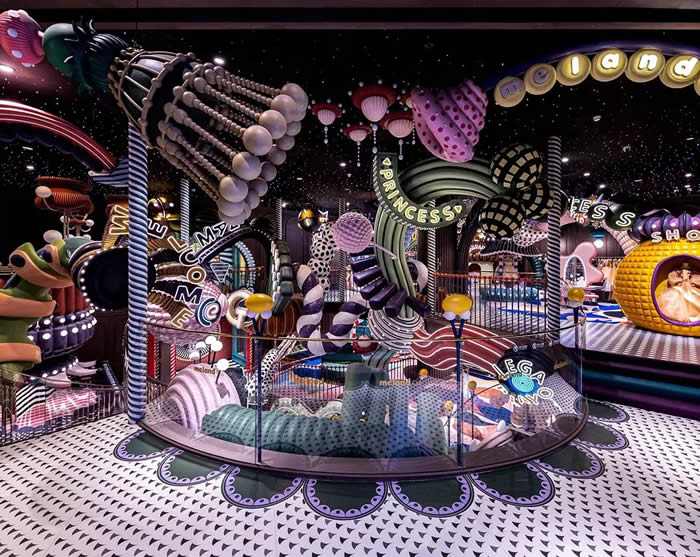 The intangible interconnection between spaces brings an element of adventurous fun into the park. In the second atrium, the designers have skillfully used the floor height to install exciting entertainment facilities, such as rotating slides and climbing ropes.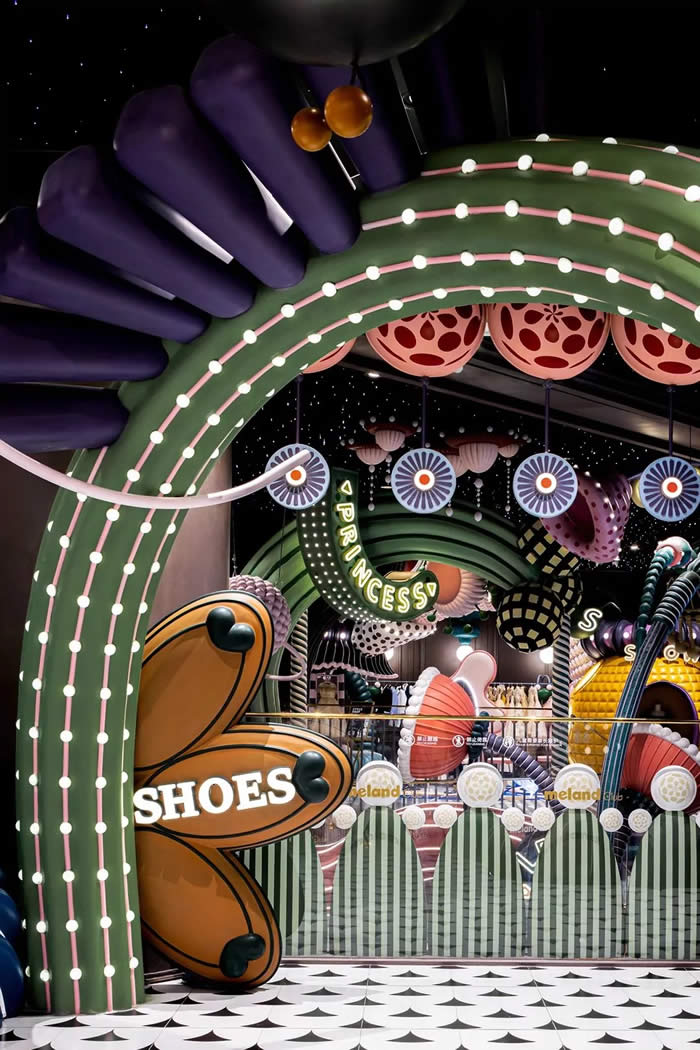 Unlike the other "Meland Club" family parks, this one features a video game hall as an attraction for the young population. The x+living designers have built an innovative gaming paradise with a cyberpunk palace theme, using colors that create a contrast with the overall fantasy, fairytale environment of the premises.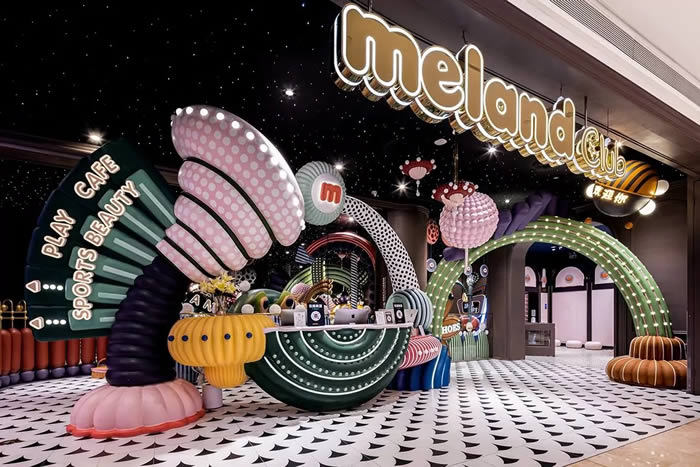 Neon lights of different shapes and colors form visual references to works of famous painters, creating perfect interaction points for teenagers, and young adults.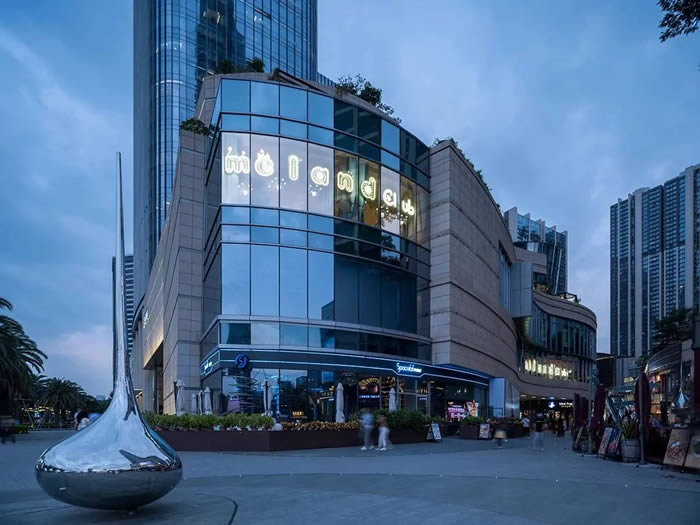 The overall design pursues the ultimate creation of space experience, atmosphere, and impact, and brings a surreal fairytale beyond imagination to life. The project is not only a great effort to upgrade the space vision of the brand meland club, but also a significant breakthrough in the parent-children playground business.