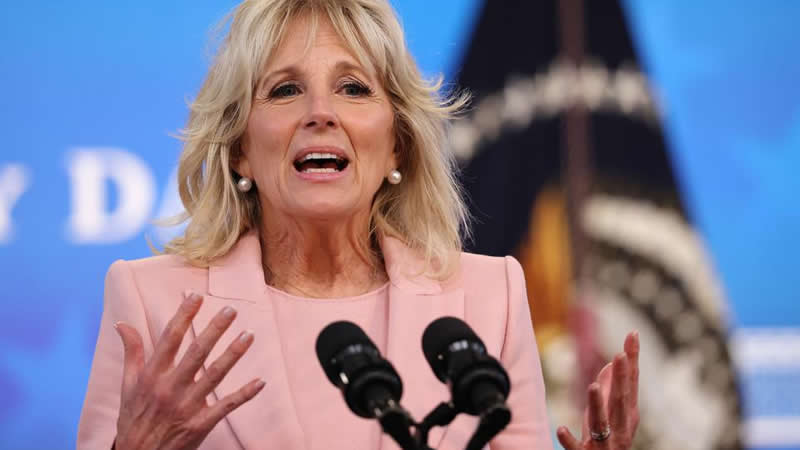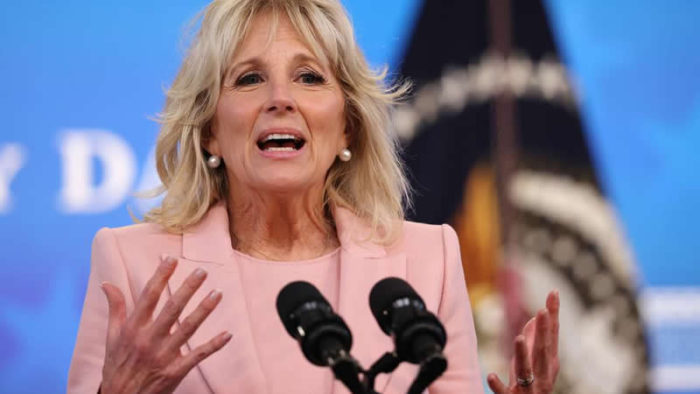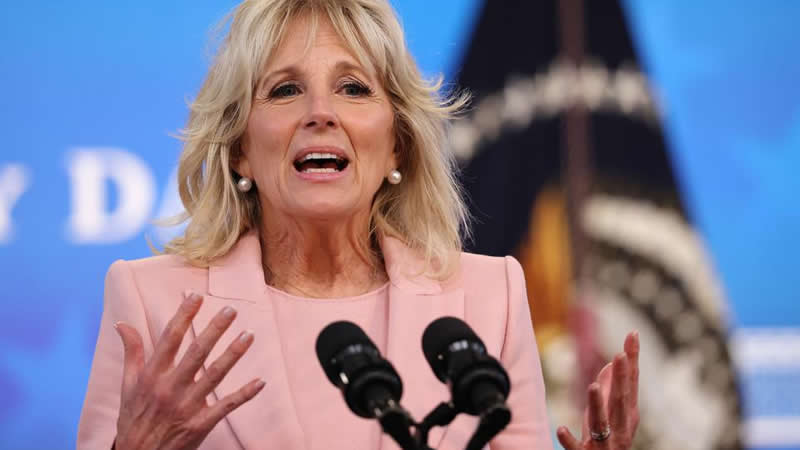 Americans suffered for four long years under the Trump administration as we were left without a leader to guide us through multiple national crises. One of those national crises is the coronavirus pandemic that has left us isolated at home for over a year. Instead of leading us, Donald Trump joined in on the side of the virus while holding super-spreader events and even dancing to YMCA while Americans were dying. The last administration will be one for the history books, which won't be kind to the former president. Melania Trump was no better for this country. Both of them contracted the disease while the Trump administration flouted social distancing guidelines.
Joe Biden beat Trump in both the electoral and popular vote, and one of the reasons is that he takes COVID-19 seriously and is fighting it tooth and nail. Dr. Jill Biden is, too, and what we've missed from the previous first lady was empathy. We have that now. Finally.
Here's the First Lady showing compassion:
I told her, "don't look at it, just look at me the whole time. It's so fast!" Afterwards, we all cheered. pic.twitter.com/N7vCM5151B

— Jill Biden (@FLOTUS) April 21, 2021
I promise you: it's so quick, and so important to keep us all safe. #vaccine pic.twitter.com/d4YOVL2dk8

— Jill Biden (@FLOTUS) April 22, 2021
Twitter users piled in:
That's exactly what I said to my 12 year old when she got her shots in the Moderna Vaccine trial!
Thanks for being such a great champion of this vaccine program, and for everything you do.

— Mary Wynne Kling (@MaryWynneKling) April 21, 2021
President Biden promised to get 100 million Americans vaccinated in his first 100 days in office. He accomplished that, then upped it to 200 million shots. Biden delivered on that promise before the 100 day-mark of his presidency. The Bidens have been encouraging Americans to get vaccinated, and that's a big difference from the former guy, who failed to keep us safe amid the raging pandemic. Jill and Joe Biden are exactly what the U.S. needed as we struggle through the national crises the former guy failed to act upon.