Affordable, versatile and eco-friendly, natural fiber rugs are fantastic additions to almost any room in your home. Utilizing popular fibers like sisal, jute, bamboo or seagrass, these rugs work in a variety of styles ranging from ultra-modern to pristinely traditional. From bedrooms to cozy kitchens, there's a room in every house that can benefit from this casual rug especially if you live in an apartment. Let's take a look at how they work in a range of rooms, colors, styles and materials. Some property managers will let the tenant know the rugs can be used anywhere throughout the unit so feel free to move around.
Traditional Living Rooms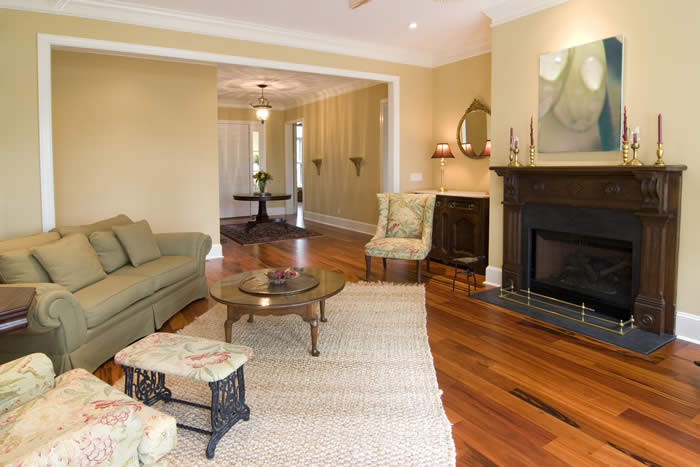 Natural fiber rugs do wonders at bringing an air of casual sophistication to a living room. In traditional interiors, these rugs can add a touch of simplicity and modernity to a room while still complimenting elegant upholstery and delicate chandeliers. A heavy Persian rug or ornate tapestry would make a room feel more serious instead, add a woven natural fiber rug for a calming, casual touch. Natural fiber rugs can add a sense of airiness to traditional living rooms with darker, richer color palettes they'll lighten up the space while still anchoring the seating area with texture and dimension. Traditional living rooms with white, cream and light-colored palettes go hand-in-hand with these rugs neutral upholstery and woven finishes are a timeless combination.
Modern + Eclectic Dens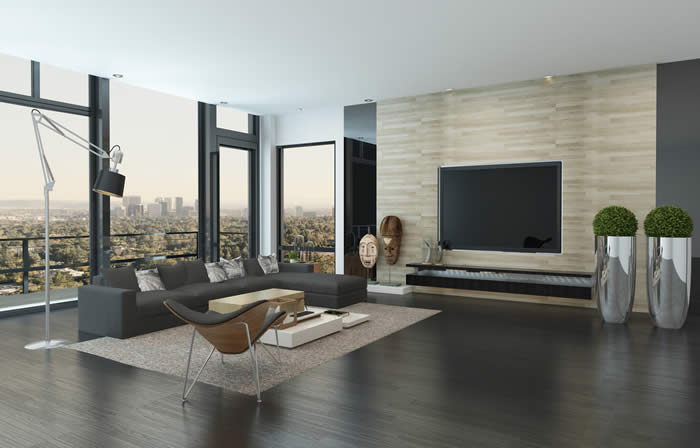 Modern and eclectic dens are all about unique combinations of textures, colors and silhouettes. Natural fiber rugs provide a neutral backdrop while subtly adding dimension and texture, allowing colors and patterns to pop. Because of their ability to blend with a whole range of styles, natural-fiber rugs are wonderful choices for anchoring eclectic dens that play with Mid-century modern furniture, vintage accessories, whimsical artwork or industrial lighting.
Office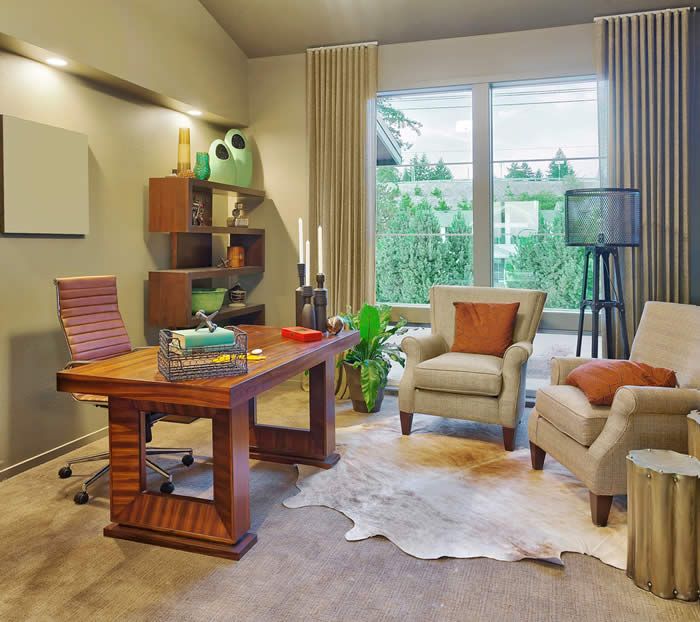 Is your office large? Does it have an interesting layout? Many natural fiber rugs are often flat woven, which allows them to be easily layered with other rugs of various weaves, colors, materials and patterns. They also work easily with adding another element under hides or round rugs, since they blend in fairly easily while still providing an interesting element and surface coverage. Have a small oriental rug or vintage heirloom that's too small for your space? Layer a natural fiber rug underneath for an easy solution.
Bedroom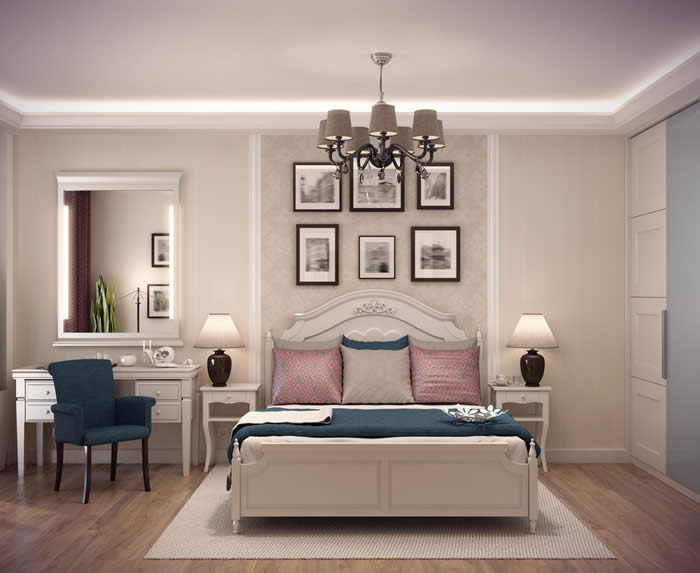 Feel that natural and earthy texture under your feet every morning. Natural fiber rugs are pleasant surprises in the bedroom. Bamboo rugs offer a great alternative to wool, while other flat woven rugs blend easily with carpet and hardwood floors. Sisal rugs may be too rough for little feet, so avoid using these rugs in children's rooms they're more ideal for guest rooms or your master. Bedrooms with nautical-inspired decor or cozy transitional furniture work extremely well with natural fiber rugs, as do warmer color palettes.
Dining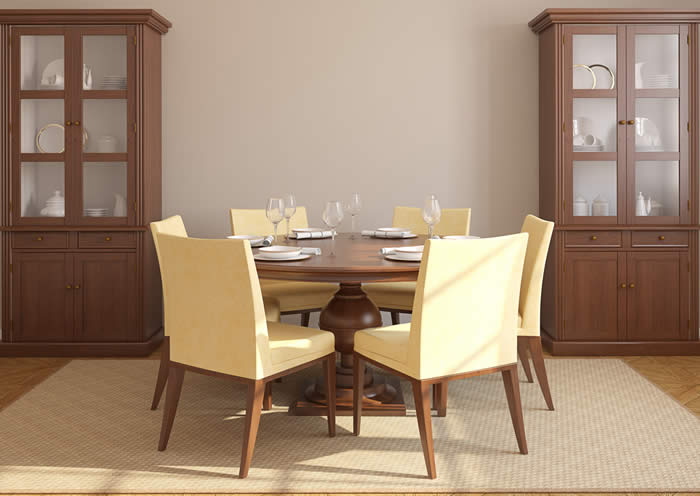 Warm tones and nubby textures are perfect for creating a welcoming dining room for entertaining your family and friends. Because of flyaway crumbs and drink spills, 100 percent natural fiber rugs aren't considered the most practical choice for dining areas. Instead, go for an indoor/outdoor natural fiber rug or one with a stain-resistant weave for that same cozy texture with increased durability. We love the look of these rugs as they blend in easily with hardwood floors and a variety of styles. Whether it's a formal Christmas dinner or a casual dinner with old friends, a natural fiber rug will add a comfortable touch while still complementing your everyday decor or delicate china.
Kitchen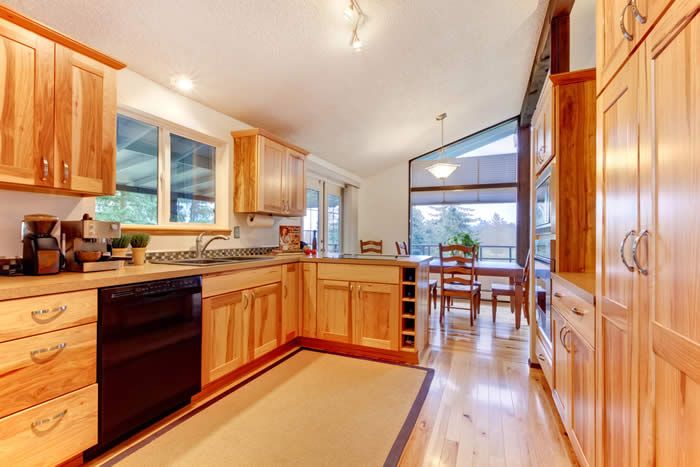 Can you imagine a shag rug in a kitchen? Neither can we! Natural fiber rugs are great for the kitchen they add a fresh texture while still staying useful and manageable. Naturally dirt repellant, these rugs can be taken outside and shaken easily. Sisal rugs are flame-retardant and durable, and seagrass rugs are wonderful for high-traffic areas – both are ideal choices for a long-lasting kitchen rug. -lifehack.org