Imagine getting a tattoo that can measure your heart rate, or sleeping in a bed that will automatically elevate your head to stop any snoring. Maybe you'd rather put on your makeup with a mirror that analyzes your skin. These are all real products that came to life at this year's Consumer Electronics Show (CES). Every year, CES showcases the newest and latest tech products and innovations that will lead the way in 2017. Similar to last year, the show included many breakout products for parenting and beauty. Instead of just focusing on hard-core devices that only early adopters will use, companies are starting to realize that there are bigger markets to enter.
1. Hybrid smartwatches are coming in more of your favorite brands.
If you're not totally convinced by the Apple Watch, consider Fossil Group's expanded line of hybrid smartwatches. The company unveiled a new one at CES with Armani Exchange. The Armani Exchange hybrid smartwatch looks normal, but can receive notifications from your phone, track your steps and sleep, and more all without needing to charge it.
2. Pregnancy wearables are finally here.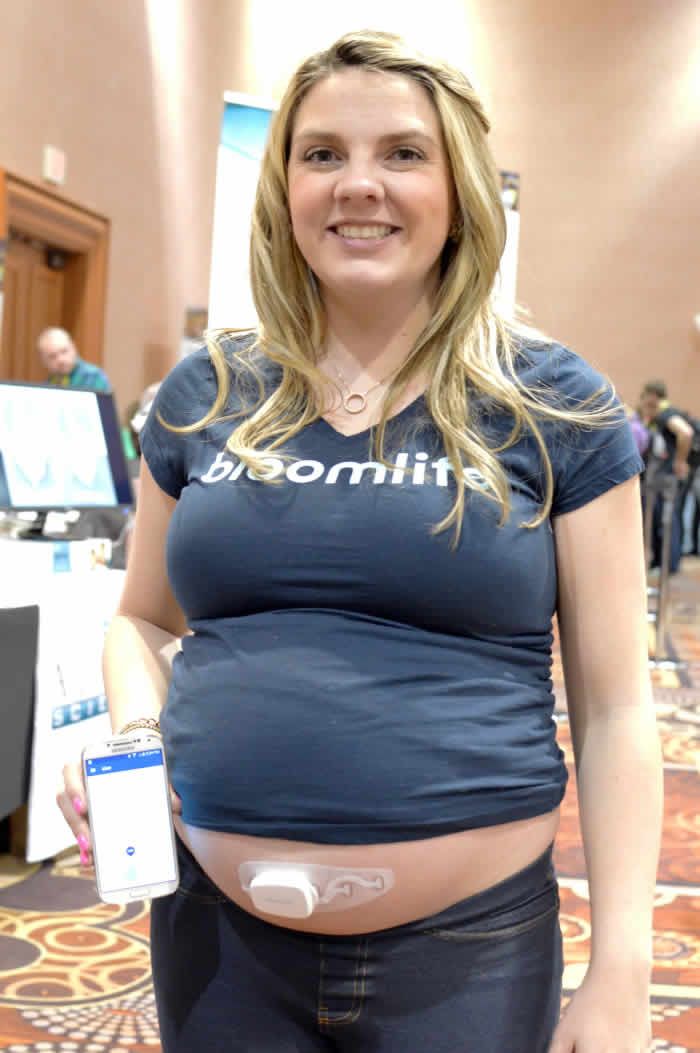 In your third trimester? Then consider getting Bloomlife, a wearable that will measure your contractions and give you the data you need to know if you're in labor or not. It's another step forward in this growing area of pregnancy wearables.
3. New beauty products are trying to make the most of your budget.
The HiMirror is an essential gadget for anyone who cares about their beauty routine. It's a high-tech mirror that can analyze your skin and let you know if you're developing some dark spots or wrinkles. It will also track your skin over time so you see if any products you bought actually worked — and whether to buy them again.
4. Wearables that do more than measure your heart rate are showing up.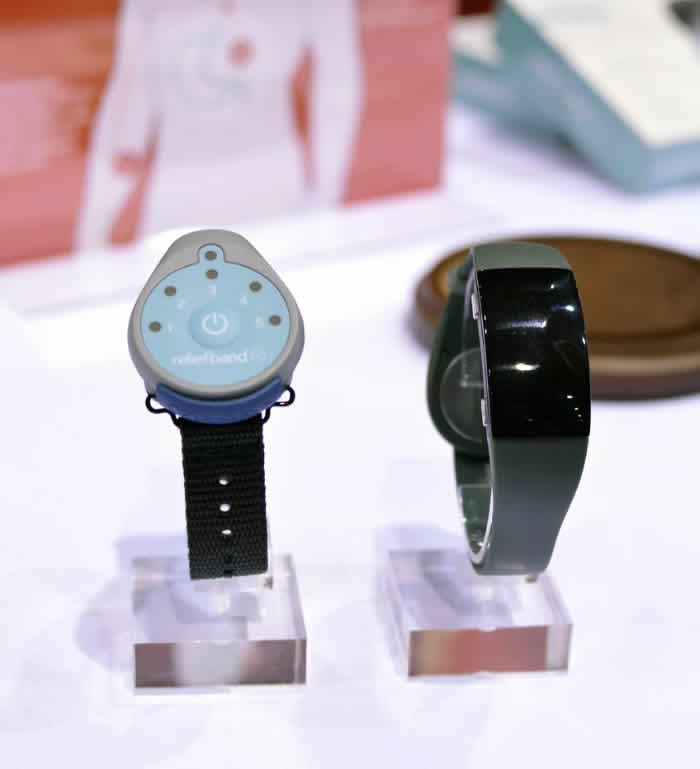 If you suffer from motion sickness, you an finally get some help with the Reliefband Neruowave. Last year's model got a high-tech upgrade this year, so it looks less like a wellness gadget and more like a FitBit. You can pick from 10 different settings to help with your nausea.
5. Your connected home continues to get smarter.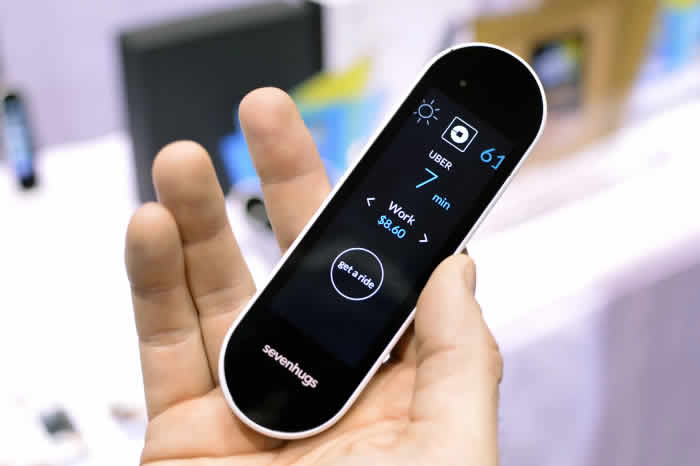 Control all your connected home devices with a single product like the Smart Remote. It works with more than 25,000 devices and apps like Apple TV, SONOS, Nest, and Lyft, allowing you to control those products from one remote. The smart home fad isn't over it's just starting.
6. Robots are getting cuter — and more capable.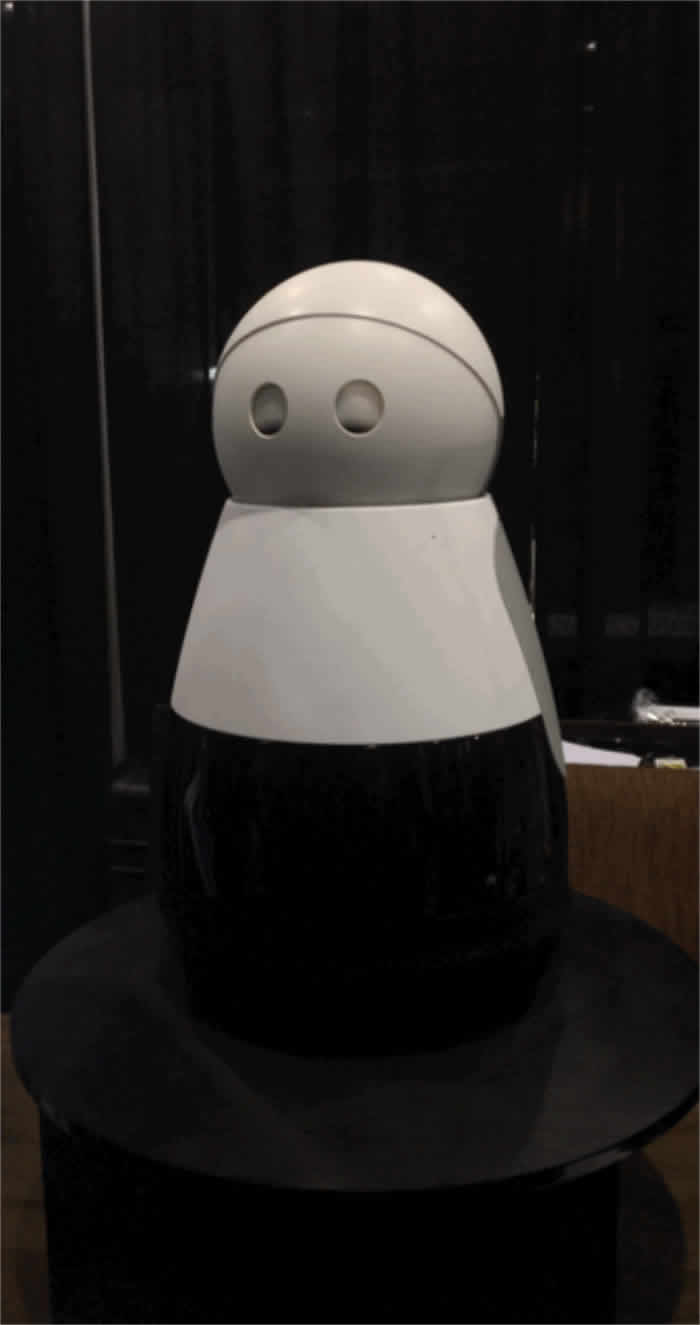 Our future from The Jetsons is finally coming, and no, we're not talking about smart home assistants like Google Home and the Echo Dot. Instead, imagine a robot that works like the Google Home but also moves! Those products are here, like the Kuri, a cute robot that can move around in your home while accomplishing a variety of tasks such as playing music or giving a weather update.
7. Your fridge is trying to help you live a better life.
Fridge cameras aren't a new concept, but more devices continue to pop up, like the FridgeCam. It's a small camera that checks out the products in your fridge and can let you know when an item is low or about to expire. The idea behind this camera is that it hopefully curbs your food waste and makes it easier to do grocery shopping.