Louis Vuitton is bringing its fragrance concept, Les Parfums Louis Vuitton pop-up, to the U.S. The pop-up is making its way to the Americas after a global, five-city tour, which began in October and included stops at Printemps Haussmann and Le Bon Marché Rive Gauche in Paris; Harrods in London; Shinsegae Gangnam in Seoul, and the Dubai Mall. The first U.S., in-store fragrance experience for the brand is scheduled to happen Thursday at South Coast Plaza in Costa Mesa, Calif.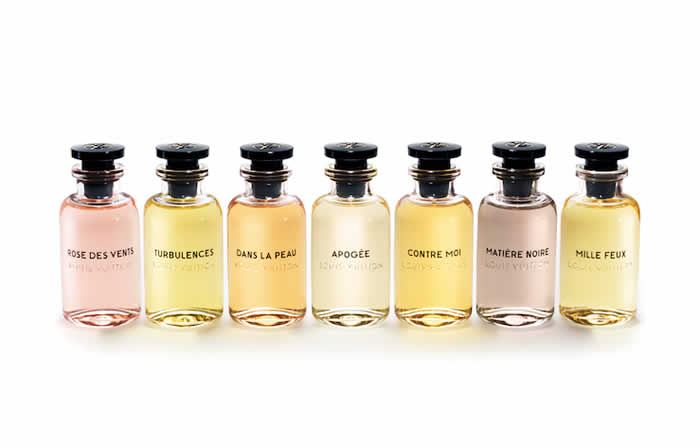 Michael Burke, chairman and chief executive officer of the LVMH Moët Hennessy Louis Vuitton-owned label, said the brand's "special relationship" with California-made South Coast Plaza the ideal first location for an American retail experience to kick off the collection of seven fragrances that launched in September. "It [the relationship] goes back as early as 1940," Burke told WWD. "Launching a perfume for us is about being faithful to our roots…[and] this is our first perfume launch in 70 years. It's about reacquiring this trade with a desire to create permanent, innovative and iconic scents." While the global retail concepts operated anywhere from two-and-a-half to nearly eight weeks, the Costa Mesa door will be open to the public for over six months, closing on July 1. But don't expect the brand to introduce stand-alone fragrance boutiques. Burke said these retail outposts are pop-ups for a reason. "They are meant to be ephemeral," he said, adding that "just like any other Louis Vuitton product," the perfumes will be sold exclusively in

Louis Vuitton

stores.
He continued: "Pop-up stores are great tools for us to tell the story behind our products, especially for such a special project like our multiple fragrance launch. They create the excitement and they allow us to connect with our clients in a different way." Jacques Cavallier Belletrud, a master perfumer at Louis Vuitton, explained that the space must be tailored per region. For instance, in warmer temperatures, fresh notes don't stay on the skin the way woody notes do. "In temperate zones, colognes and fresher notes are among the favorites," Belletrud said. But despite cultural nuances, a successful fragrance is one that sees success worldwide, he noted. He cited Matière Noire as one scent in particular which has resonated with consumers in Asia, Europe and the U.S. "We are not looking for the regionalization of taste but to create a fragrance adapted to each region and culture," Belletrud said. Each fragrance in the Les Parfums Louis Vuitton collection comes in a 200- and 100-ml. size, which retail for $350 and $240, respectively. Carried in about 200 of the brand's stores, industry sources project the range will generate 60 million euros, or $63.8 million at current exchange, in retail sales during its first year.