Since the iPhone 12 was unveiled last month, it is not as shocking to know that it comes with a MagSafe. MagSafe is a magnetic attachment to the back of the iPhone 12 that is used for wireless charging.
In a PDF File, the company updated its guidelines for accessories manufacturers to consider MagSafe specifications. Apple has been very particular when it comes to the details of Accessory Design Guidelines, according to 9to5Mac.
In return, manufacturers were able to secure certified embellishments excellently working on Apple devices. Here are some details of specifications for MagSafe:
The 2.1-millimeter thickness of enclosing is part of the guidelines for MagSafe. However, 2.0 millimeters is also recommended by Apple for case building.
They also recommend that case manufacturers consider iPhone leather wallets and MagSafes to work well with their accessories.
There's no need for another layer of magnets for the MagSafe case. Just ensure that the case magnets must fit with the rear part of the iPhone magnets.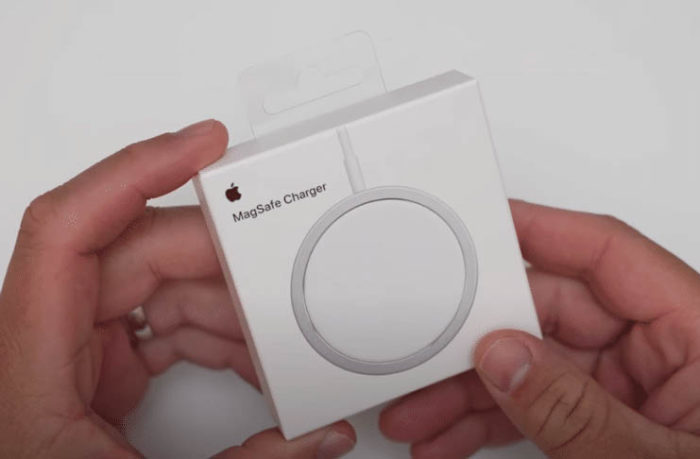 The N45SH NdFeB magnets are required by Apple to be the specifications for MagSafe accessories to use. The magnets must come with a 7-13μm NiCuNi for coating or plating finish.
Users of the wireless charger must be able to remove the accessory between 800 and 1,100 gf (gram force) when applying pressure. In the guidelines, they also mentioned magnetic interference.
According to their guidelines, all cases with MagSafe integrated with a magnet array shall not interfere with a device wireless charging functionality and the magnetic stripe card that is attached in the iPhone leather wallet. It also mentioned the position of the ring magnet based on the dimension and polarity.
With the specifications provided by Apple through PDF, accessory manufacturers are now on the working ground to get certified. They are willing to be Apple-certified accessories providers for cases and chargers for MagSafe.
Contradictory to what it seems to be portraying, Apple states that cases must not depend on the magnets attached to the device. They also mentioned it before the claims were attached by magnets to the phone.
The Design Guidelines are extensive with 200 plus pages and only a few for the MagSafe. For accessory manufacturers to be ratified as Apple partners, they must all go through those long pages in PDFs posted by Apple.