Britney's longtime professional manager, Larry Rudolph, has resigned in an attempt to help fulfill some of the singer's wishes. According to Rudolph, Britney wants to retire from music after working since she was a child – and her conservators won't allow it.
In a letter to Britney's conservators, Jamie Spears and Jodi Montgomery, Rudolph announced his formal resignation. He also wrote that he "became aware that Britney had been voicing her intention to officially retire."
Read Also: Britney Spears is approaching freedom
Rudolph said that he hadn't actually spoken to Britney in over two years, explaining, "at which time she informed me she wanted to take an indefinite work hiatus."
Rudolph managed Britney early in her career, from 1998 to 2004 and again beginning in 2008. In the past, he has advocated for the star's need to put her wellbeing ahead of her career. He has said that he does not want to talk her into working if she doesn't want to work.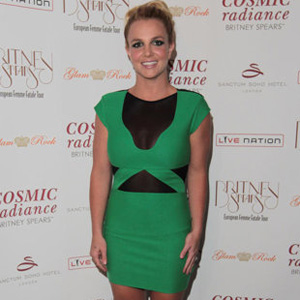 "I don't want her to work again 'til she's ready, physically, mentally, and passionately," Rudolph said.
"If that time never comes again, it will never come again. I have no desire or ability to make her work again. I am only here for her when she wants to work. And, if she ever does want to work again, I'm here to tell her if it's a good idea or a bad idea."
Britney is fighting to end the conservatorship that has limited her freedom since 2008. The conservatorship allows her father to act as a legal guardian for her, and control all of her finances and assets.
Read Also: Britney Spears' Mom Lynne on Conservatorship
When the conservatorship was first approved, an attorney served as Britney's co-conservator. Currently, social welfare professional Jodi Montgomery is acting as a temporary conservator. She was appointed by a judge in 2019.
Recently, a judge denied Britney's request to remove her father as her conservator.