The 49-year-old actress seemed not to have a care in the world when she hiked her way through Santa Monica, CA on Wednesday afternoon.
Garner kept it casual in workout gear and sported her signature smile in front of the paparazzi.
Wearing black leggings and a tight white shirt, Affleck's ex-wife showed his new girlfriend that she's not the only one with curves.
Accessorizing with a pair of gray sneakers, an Apple watch, and an oversized bucket hat to shield herself from the blazing Los Angeles sun, Garner put one foot in front of the other proving she's staying out of her ex's chaos.
Also Read: Jennifer Lopez still has engagement ring from Ben Affleck — Here's a proof!
As Radar reported, the 48-year-old Justice League star couldn't keep his paws off of the 51-year-old singer as the two made their way into a fancy West Hollywood hotel.
J Lo didn't seem to mind and was photographed cuddling her beau's chest while entering the ritzy lobby.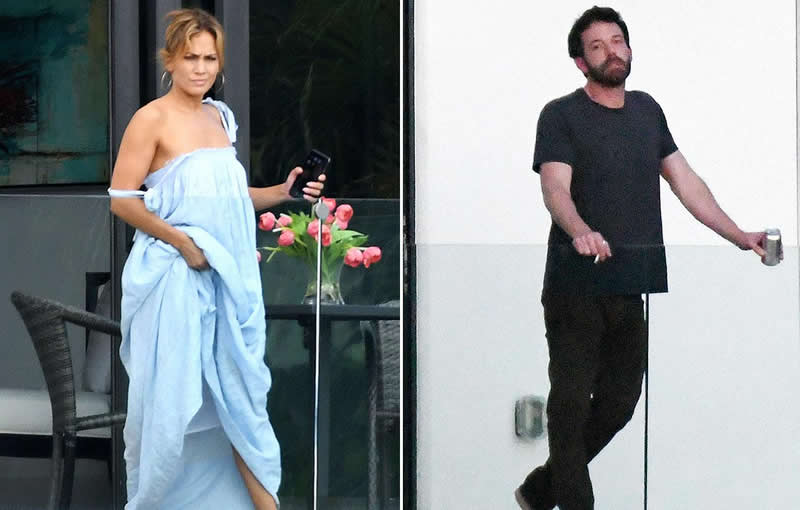 While the two have been in the spotlight since taking their relationship public in April, Garner has made it clear that she wants no part of it.
"She's trying to live her life and raise her kids and the last thing she wants to be doing is be dealing with Ben's love life," the insider revealed, adding, "Her focus is always on the kids' happiness and Ben being a good father."
Affleck has been juggling his whirlwind romance with daddy duties.
The actor has been spotted all over the town with his children, but sources tell Radar, they still haven't met J Lo's twins.