Watching bridal couture designer Ye Mingzi finish off one of her ornate creations, it is hard to imagine that she hails from one of Communist China's most famous families.
The bodice of the off-the-shoulder dress is wrapped in gently pleated white chiffon and the trailing skirt is encrusted in hundreds of tiny Swarovski diamonds.
Her clothes racks heave with gowns of every hue incorporating gems, feathers and lace, each costing between costing between 100,000 renminbi and 400,000 renminbi, or $16,218 to $64,872 at current exchange rates. Studio Regal, her decade-old business, has one showroom and one shop in Beijing but her team travels the world as many of her clients opt for destination weddings.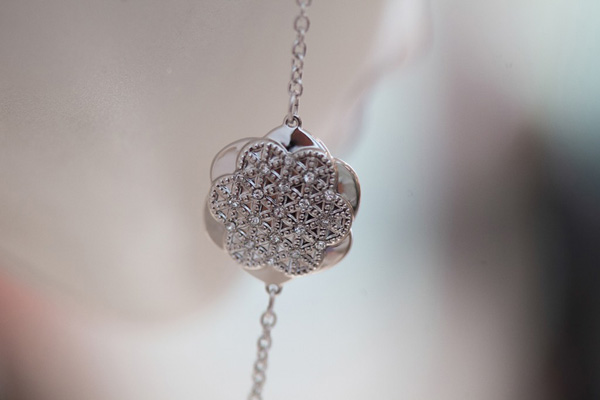 It isn't the most obvious setting for the granddaughter of man who helped lead the Red Army to safety during the Long March and who served as China's head of state from 1978 to 1983. But Marshall Ye Jianying is known for more than that.
He was also the man who put an end to the madness of the Cultural Revolution by arresting the Gang of Four in 1976, and who helped usher in the reformers who began China's massive economic transformation. "When I was growing up I had people who wanted to bow to me because I was Marshal Ye's granddaughter," Ye Mingzi said. "I was very influenced by his sense of selflessness and the sense that I have to do what is right for the Chinese people."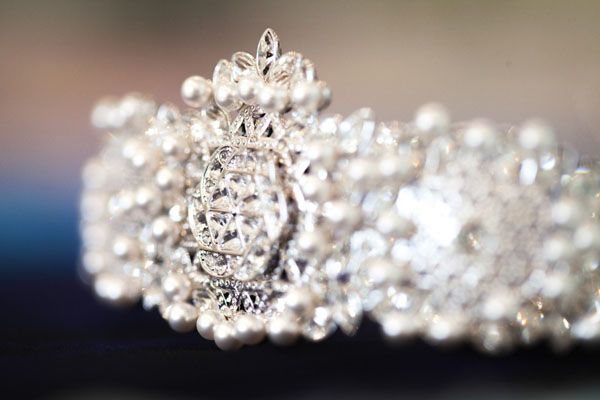 In something of a nod to that idea, the designer said she is eager to expand her decade-old business beyond bridal gowns through a series of collaborations with other designers and companies. "There are so many personalities and creative people in China who don't have a platform right now. So I want to create a bridge," said the 32-year-old graduate of Central Saint Martins College of Arts and Design. Friday evening, Ye Mingzi will stage an event to showcase her growing lineup of new products including her collection of bridal jewelry for Atelier Swarovski, a sunglasses line and a collection of resort wear. The "Flower of Life Ceremonial Show," set in one of the temples adjoining Beijing's Forbidden City, is the first step in the designer's plan to collaborate with a host of other designers and businesses some well known, some not to produce a wider range of clothes, accessories and lifestyle products.

The jewelry for Swarovski is based on the ancient Flower of Life motif of overlapping circles. The collection comprises 33 pieces including bracelets, tiaras, necklaces, earrings and rings made from brass, rhodium, gold and, of course, Swarovski crystals. The pieces cost between 600 renminbi and 2,600 renminbi, or $97.31 to $421.67 at current exchange. Ye Mingzi said the line will enhance Swarovski's existing reputation as a destination for wedding shoppers in China, though many of her designs are affordable and understated enough to be worn after the big day. "Chinese brides are getting younger so they are that are not that into expensive jewellery. People like to buy pieces that go with the wedding dress but that they can also wear on honeymoon," she said.
Ye Mingzi said she incorporated the geometric symbol, which has been seen in stonework dating back to 600 BC, into her line of sunglasses. She said she is interested to work the pattern into shoes, and possibly even furniture. Despite the Chinese president Xi Jinping's recent anti-corruption drive, which has impacted sales of luxury goods in China, Ye Mingzi said she feels the time is right for her to branch out. "Culture is the true wealth of a country and I think the new leader has created a big change, a really positive change. That's what gives me courage to do this," she said.